13 Affordable & Eco-Friendly Family Activities in the City
Looking for fun and eco-friendly activities for families? Head into the city to explore what's going on and spend time together. There are tons of ideas, but here is a list of 13 affordable and eco-friendly family activities in the city to get you started.
This weekend, we made an impromptu visit to downtown Philadelphia (we live in the Philadelphia suburbs) for an evening trip as a family. Our boys were born in downtown Chicago and spent the first few years of their lives being city kids, pushed around in strollers and rarely getting into cars. As a result, they are familiar with urban life. We live in the suburbs now, but we like to get back into the city periodically to enjoy a different setting.
We planned our night just a few hours before leaving. We had a gift certificate for the restaurant, so we confirmed in advance that they had space for us and made a reservation. But aside from that, we drove into the city, walked around without a specific destination in mind, and enjoyed a night together.
13 Affordable & Low Waste Family Activities in the City
Without spending a ton of money or buying anything new, except the food we ate, we had a great eco-friendly family night in the city. If you're up for affordable and eco-friendly family activities in the city, check out this list of 13 fun ideas!
Explore a city park
Whether it's big or small, explore a park in your city. We meandered through Rittenhouse Square. It's a quick reminder that you can find green space even in a concrete jungle.
Find hidden gems
Every city has its hidden gems. Find the quaint street or the eclectic building that's totally worth a visit and check it out. In Philadelphia, you might consider places like Delancey Street, a short block lined with urban mansions, or Elfreth's Alley, the nation's oldest continuously inhabited residential street. Every city has its own version of these nooks and crannies that are often overlooked but fun and free to check out.
Grab a bite to eat
Stop and grab a bite to eat. We chose a restaurant for which we had a gift card. But pick something in your budget. A fun dinner in the city doesn't necessarily have to be fancy. A fast-casual joint, especially with kids, might be the perfect option. You can even bring your own picnic and eat it in the park if you prefer.
Window shop
Who said you can't shop, especially if you aren't spending? We popped into a handful of stores of brands we like and periodically buy when we need something new. On this particular trip, we purchased nothing because we didn't need anything. But we all enjoyed checking out some of their products even though we were only window shopping.
It's worth noting that we were very explicit with the boys before we entered these stores that we would not be buying anything. While they still asked for certain things, they already knew what the answer would be, so they accepted it begrudgingly and left. If your kids are younger or have a particularly hard time going into a store without making a purchase, this might not be the best alternative for you.
Do a small scavenger hunt
Try an impromptu scavenger hunt. We have done this with the boys in the past when one of my sisters lived in North Hollywood, California. The list can be pretty simple and does not have to be unique to a particular city. You might look for things like:
3 different statues
a taxi or Lyft car
a compost collection receptacle
a horse carriage (if your city has them)
a bike-sharing rack
scooters to rent
someone playing music
a public transit station
an urban garden
the list goes on…
Rent bikes
Many cities have bike share programs. Some of them are only for adults, or at least adult-size children because they do not offer children's bikes. But if your kids are big enough, grab a set of bikes and take a roll around the city. It's such a cool way to cover more ground while also engaging with the urban surroundings.
Run along the water
Bring your running shoes and take a jog around the city. Most cities have some type of interesting trail or path that runs along the water or through a natural area. Or take a run around some of the tourist spots. My husband really wants to run the stairs of the Philadelphia Museum of Art with our boys, the famous "Rocky" stairs.
Visit a museum
Stop into a museum. Bonus points if you choose a free museum or a children's museum because the kids will especially love it. Before heading into town, be sure to ask your local library if they loan out museum passes. Many libraries have a collection of museum passes that offer free admission even for museums with entrance fees.
Take fun family photos with your phone
Bring your phone, and maybe even a small tripod if you're feeling ambitious, and take a few family photos in town. Give yourself a little extra credit if you snap those photos in front of famous landmarks in the city. You can take serious photos but silly, fun photos might make the night even more memorable. Then you can use those photos on your holiday cards!
Stop into the public library
Urban libraries are often enormous and amazing. Find the main branch of your city's public library and stop in to see what they offer. You probably won't be checking out any books, especially because you'll need to bring them back in just a couple of weeks. But many large libraries have so much more to offer than just checking out books, and oftentimes, they are architectural marvels in and of themselves.
Related Reading: 5 Ways To Support Your Local Library & Why It Matters
Admire the murals
Take yourself and your family on a tour of murals throughout the city. Philadelphia is known for its impressive collection of murals around town, so for us, there are endless pieces of art to admire. Even if your city doesn't have a ton of murals, almost all cities have plenty to plan a night around. You may even be able to find a free or inexpensive guided tour online.
In our social media-obsessed culture, you can probably even find one or two that are specifically designed to be photographed for Instagram. I bet your kids would be very excited about this!
Play on a playground
Many urban areas have some insanely awesome city playgrounds – Chicago and San Diego are two we have visited. Find a list of playgrounds in your city, and check out one or two of them on your family adventure. My boys always have a blast checking out new playgrounds. Making the most of public parks is the pinnacle of affordable and eco-friendly family activities.
Grab a specialty dessert
For us, the night is never over without dessert. It's a sweet ending to a fun night together. Maybe it's ice cream or maybe it's another of the fancy specialty desserts blowing up all over the place. Ice cream in a cone is always a low-waste win. But many cities have a wealth of unique dessert options to check out.
Do you have any other ideas for fun and affordable activities in the city, especially if we're looking to live more sustainably? I'd love to hear them in the comments, so let us know and hopefully, we can check them out.
If you like family activities in the city, you might also like
20 Travel Tips for Active Kids Who Love Sports
37 Eco-Friendly Fun Things To Do With Friends
15 Great Family Board Games + Card Games We Love
About The Author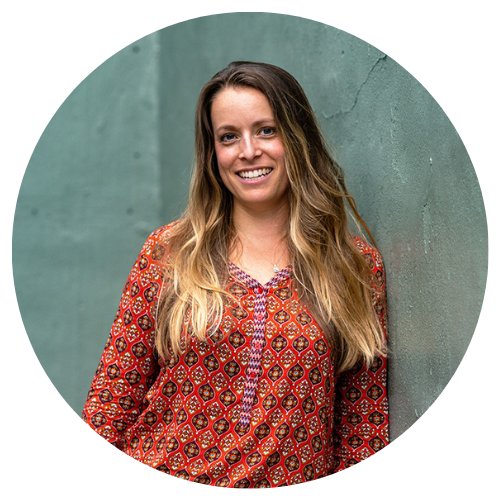 Jen Panaro
Jen Panaro, founder and editor-in-chief of Honestly Modern, is a self-proclaimed composting nerd and an advocate for sustainable living for modern families. In her spare time, she's a serial library book borrower, a messy gardener, and a mom of two boys who spends a lot of time in hockey rinks and on baseball fields.
You can find more of her work at Raising Global Kidizens, an online space to help parents and caregivers raise the next generation of responsible global citizens.