Sustainable Gifting Through Changing Seasons of Life
This post is part of our Gift Wrapped series in which contributors and friends of Honestly Modern who live lifestyles guided by sustainable living principles share what they actually buy for and give to their loved ones for holidays and special occasions.
This post contains affiliate links.
Every year the kiddos write lists for Santa and put them on the fridge. We use these lists as guides to help our family buy gifts for Christmas. First and foremost, regardless of where gifts come from, we want them to receive gifts they will use again and again.
With respect to consumption and gifts, I value buying secondhand, shopping at local and small businesses, supporting brands that care for people and the planet, choosing gifts that celebrate and teach our Indian culture, and gifting what they actually want so they will use it!
While my values guide my decisions every day, we also experience seasons in life. This year, I've had a lot on my plate. Because of increased responsibilities and commitments, it's been hard to prioritize passing these values on to my family when they choose what to buy and how to purchase those things for our children.
In most gifting seasons, I buy the items or do the research and send links to family so the gifts align with the values above. But this year, more than in prior years, I am tired, overworked, overburdened, and overextended for reasons that aren't in my control.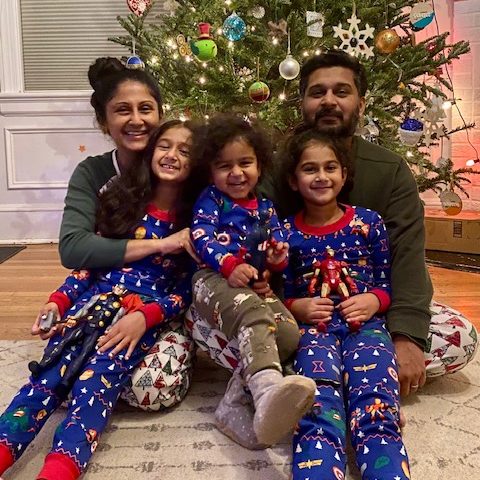 For some of the gifts my children will receive this year, sustainability gave way to convenience. I shared with the family the items the kids requested and did what I could to guide them to more sustainable and conscious retailers. But for the most part, I left it up to them. I also did my best to live up to my values for the items I purchased, while also considering financial cost and my time and overall capacity to dedicate to gift giving.
In the chart below, you can see what our kids will receive for the holidays this year from us and our families. I color-coded the chart to wrap my head around where we made more sustainable choices and where a more convenient or affordable, but less sustainable option, prevailed.
This year, I relied more heavily on Target and Amazon and bought more new items than I would have liked. I shared what we bought for our kids last year when we were in a season of life that gave me more time and mental capacity to find items that fit my values.
The additional responsibilities in my life right now played a huge part in departing this year from the values that generally guide my gift-giving. While it's disappointing at times and brings some sense of guilt for not choosing better, I'm trying to give myself grace for doing the best I can under the current circumstances.
We are giving the girls one gift this year with a catch. My girls have been asking for a pet for a while now. I have stood firm with a hard NO for some time. I just can't handle another thing to take care of, and don't hate me here… I don't love animals. I never grew up around pets or knew people who had them, so I guess my lack of exposure has hardened my stance.
This year, I finally caved on letting the kids get a fish, but only if they did a few things:
Keep their desk clean.
Make their bed.
Keep everything off the floor.
My husband and I share a space with our kids and their room drives me bananas because it's often messy. We gave them these rules to demonstrate their commitment to taking on responsibility (and to balance out getting something I didn't want to get them). Before getting a gift requiring responsibility, they needed to show me they could be responsible for keeping their room clean.
We implemented these rules at the beginning of November, and they have to follow through on them until Christmas to get the fish! They have been doing a great job, so it's likely they will get a handmade card with a fish drawing on it indicating that we will take them to a pet shop to get the fish. We plan to check out the local pet shop first but might end up choosing a big box store if it better aligns with our budget.
Everyone has seasons in their life where they can't hold tightly to all of their values without compromise due to outside factors. I feel bad for not looking for items secondhand, but I don't have the time right now. I would love to gift more experiences to my kids, but they didn't ask for them and I don't have the capacity right now to drive creative suggestions. Due to time and resource constraints, I am not able to do the research to buy items from smaller or sustainable businesses.
Despite these emotions, I know this is just one year in a lifetime of years where I have to do things differently and make some compromises around gift-giving to reserve space for other priorities. I know I'll re-engage my values when this season of life changes.
As you contemplate what to buy and give to family and friends this holiday season, know that you aren't alone if you can't access a "perfect" gift slate this year. We see and acknowledge you, and like me, know that you're doing the best with what's available to you at the moment.
If you're curious, here are some more details about the gifts we got for our kiddos this season.
Imperfect Gifts Slate
Led Lights
My daughter saw these lights in her friend's bedroom and has been asking for them since the summer! She's banking on Santa giving them to her. 🙂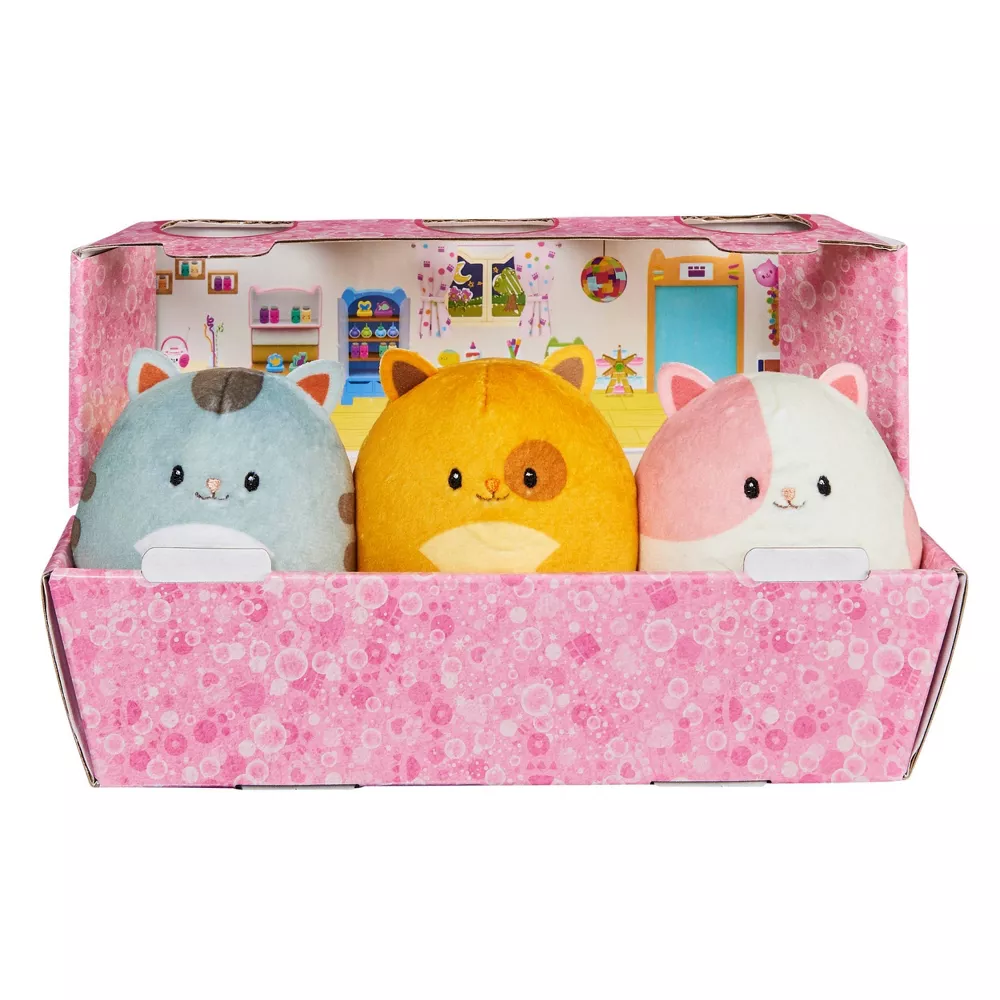 Gabby's Dollhouse Hamster Kitties Plush Pack
Both my 3 and 8-year-old asked for these. My 3-year-old loves the Gabby's Dollhouse show. My 8-year-old has received little hamster stuffed animals from Santa for the past 2 years and wants to continue the tradition. 🙂
Bharat Natyam Cropped Hoodie
My daughter takes Bharatnataym classes, which is a classical Indian Dance form. She's really into hooded sweatshirts. I wanted her to represent our culture and her interests while wearing what she loves.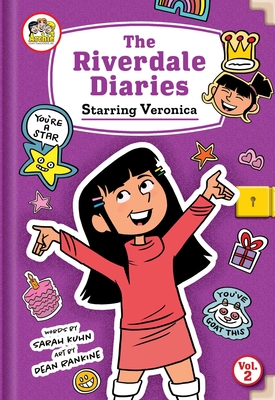 Starring Veronica: A Graphic Novel (the Riverdale Diaries #2)
My 10-year-old daughter received the first book in the series over the summer and wanted to read the second one. We couldn't find it in our library, so I waited until I saw it on a secondhand book website to get it for her.
Keva Building Set
My daughter used these types of sets in her school and loved them. She came home wanting them, but I had no idea what she was talking. I asked the teacher who sent me an amazon link. I looked to see if our local kids' toy and education shop, World of Mirth, had it and they did! I was happy to buy her something she will love from a local small business.
Gabby's Dollhouse Purrfect Dollhouse Playset
My son had a playdate with a friend of his, and he spent the whole time playing with her dollhouse. He also loves the Gabby's Dollhouse show. He has been obsessed with the Avengers for some time ( I am so over it), so when I saw him love something else as much as those characters, I had to get it for him.
Garbha and Bharatnatyam Jigsaw Puzzles
Both my girls love to dance, and I love for them to see our culture in many forms in our home, including their toys. These puzzles kept showing up in my Instagram Stories.
I loved the puzzles, and my girls enjoy a good puzzle challenge. This is something we can do together during the holiday break. I was so excited about them, we already busted them out. My 10-year-old and daddy are doing the 500-piece Bharatanatyam one and my 8-year-old and I are doing the 300-piece Garbha one.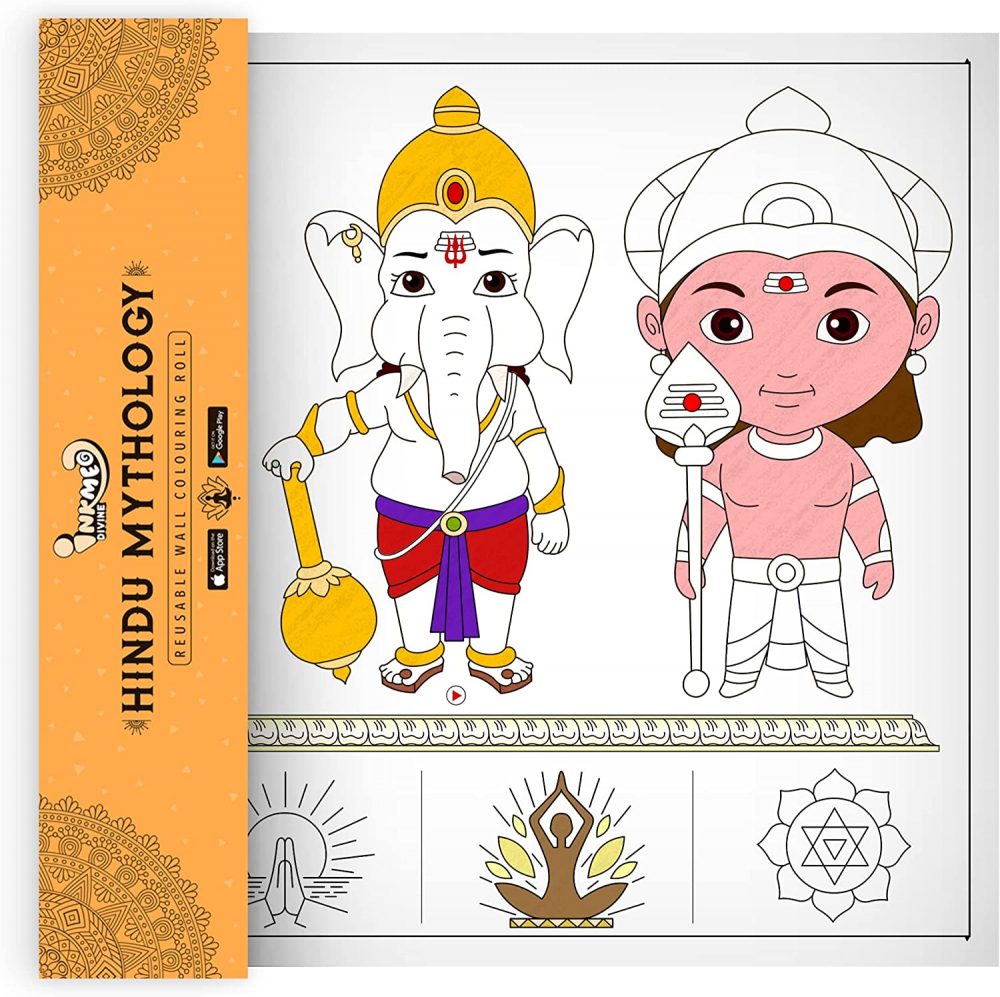 Hindu Mythology Coloring Roll
My cousin in India sent me a video showing how this coloring roll worked, and it blew my mind. It has so many cool features!
Reusable | You can enjoy coloring on the rolls with any material like sketch pens, crayons, washable crayons, and watercolors.
Augmented reality: Download the free app and enjoy the images either singing or talking.
At the time she sent it to me, it was only available on Amazon India. I planned on my cousin buying it there and bringing it with her when she got back to the states. But I checked again recently, and it was available on Amazon. My son loves, loves, loves all things mythology, and I definitely think the girls will jump on the app interaction.
LEGO Set
My 10-year-old loves LEGO. It takes her just a bit of time to finish putting them together but brings her so much joy. I have been keeping all the boxes and instructions intact so I can resell them at some point. After she is done putting them together, they just sit there, so… why not resell right?
Pusheen Stuffed Animal
My 8-year-old loves Pusheen the cat. She draws this cat all the time! I had no idea this cat was a big deal. GIFs and stickers on social have made this cat highly popular. It's like the new Hello Kitty.

Gabby's Dollhouse Figure Set
The dollhouse only comes with a few characters, and this boy of mine loves tiny figures. The whole time at the playdate he was asking where different characters were. I know he will love having a few more figurines to go along with the dollhouse.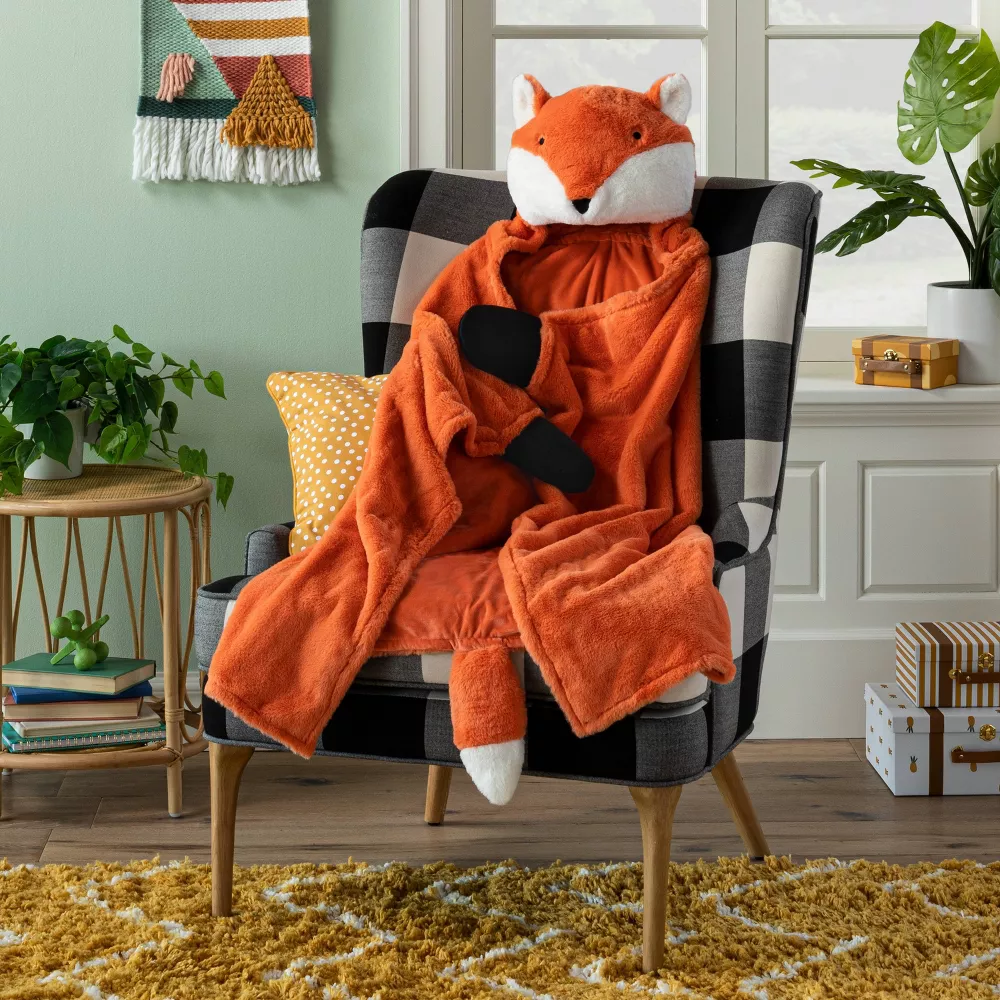 Hooded Blankets
We gave one of these hooded blankets as a gift for a friend's birthday. Since then, the kids have all been obsessed with them! Now they will each have their own.
Roller Skates
My son hates all things "physical" activity. No bikes, no walks, no scooters. But the one thing he latched on to were roller skates. He saw his big sisters rolling around the house and wanted to join them! These are size adjustable, and I like how there seems to be good ankle support. The set came with all the safety padding, which is great because he is not very stable. 🙂
Nail Polish
My sister has the whole Olive and June Manicure Set. When my kids go over to her place, they love to wear her nail polish. The brand is known for the cleanest longest-lasting polish, free from toxins, vegan, and cruelty-free. Their bundles were on sale, so I hopped on the chance to get a lot of colors that they love. My son is gonna love the yellow one – his fav color – but only on his toes till he's 5.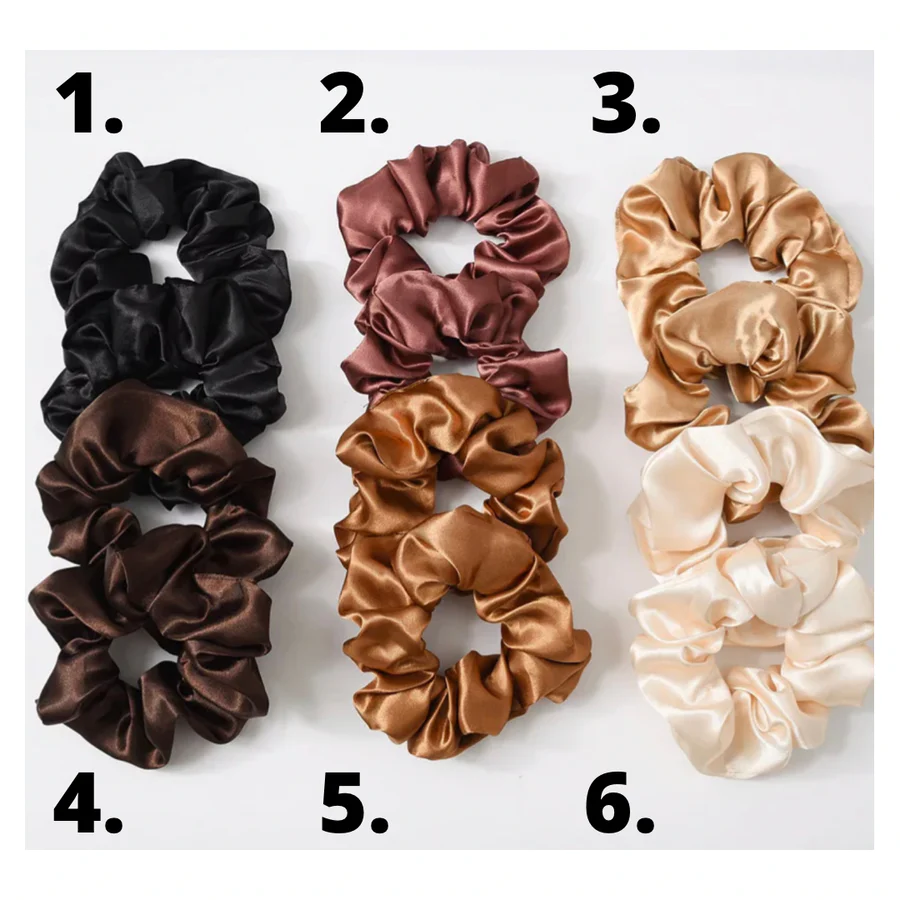 Satin Scrunchies
All the kids have curly hair. Only recently did I figure out that satin and silk hair accessories are best for minimizing hair breakage and damage. Madam J is my favorite brand for skin care items, and Jessica (the owner of Madam J) is a local small business in my area too. She is so thoughtful with all her products, and we interviewed her for our Sustainability Side Hustle Series!
About The Author
Rupa Singh
Rupa Singh is an ex-social entrepreneur and mom of three kids connecting them to their South Asian (Indian) roots + sustainability. Organizational wife to an altruistic architect. Advocate for low waste + thoughtful consumption. Continually unlearning + learning. Her bullet journal + audiobooks + morning ritual feed her spirit.