M and I have never been big on making a production out of Valentine's Day. I find it's often full of small, prie fixe menus I don't really like with higher-than-normal prices… because they can.
As I was thinking about our plans for this year, I thought it would be nice to do something fun and simple with the boys. Of course, my chocolate addiction kicked in and led me down a sweet path. Despite my sweet tooth, I aimed for a treat that was a little healthier than the typical desserts we have (like caramel chocolate brownies or chocolate covered strawberry donuts).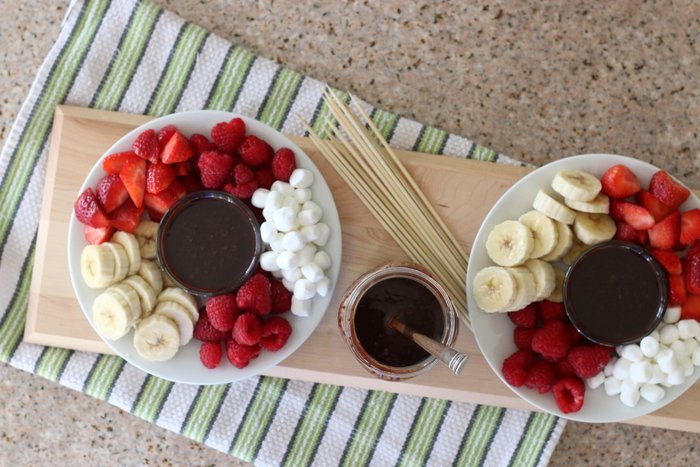 I landed on fresh fruit dipped in a homemade chocolate sauce. It felt like a good compromise. I ended up adding some marshmallows, which T loves, so that was a big win. He basically inhaled them.
J focused on the strawberries and bananas and left the marshmallows pretty much untouched. Leaving the marshmallows for dead is definitely M's influence. I might have a weakness for marshmallows too…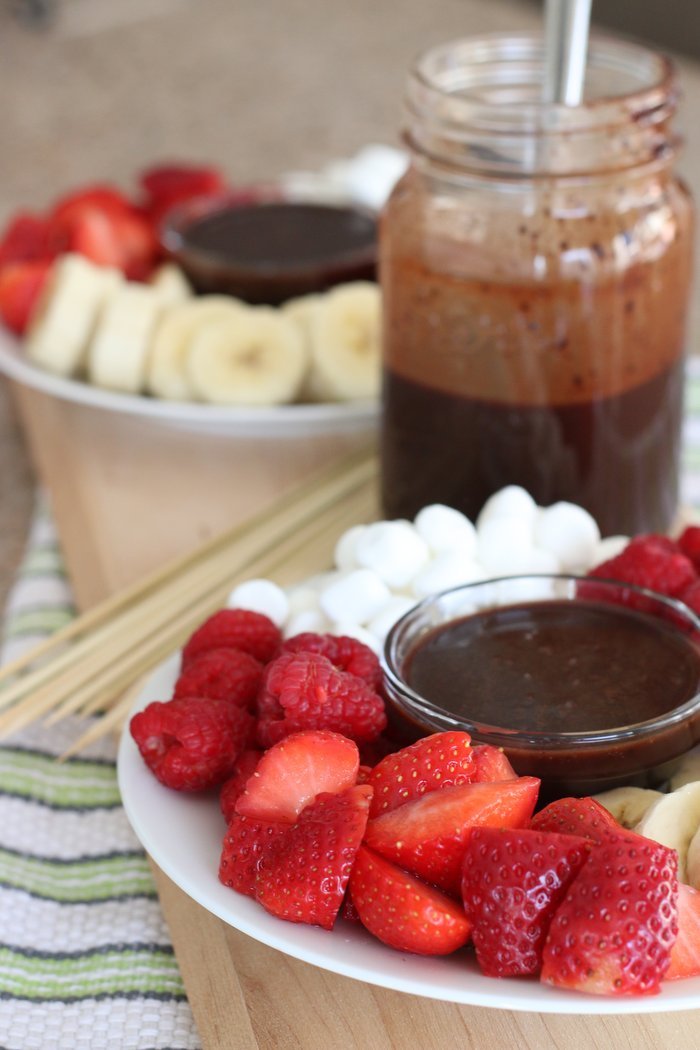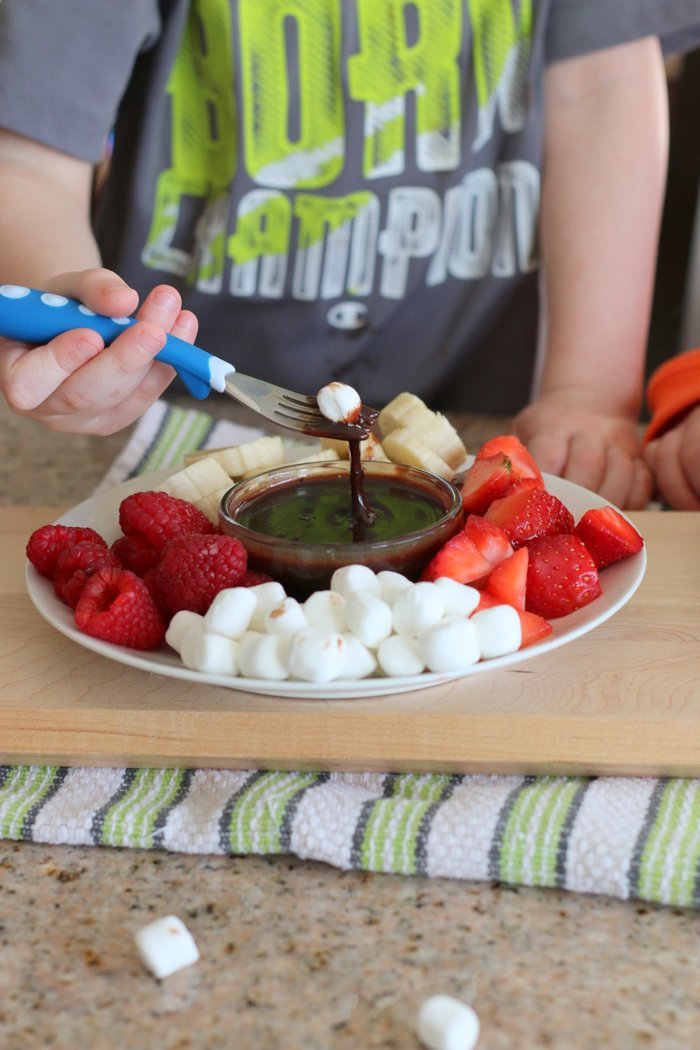 In any case, the healthier yet still indulgent dessert was a huge hit with the boys. We even had some extra chocolate sauce that we saved in the fridge for dessert a couple nights later.
Valentine's Day can become a really big headache, and I definitely don't think it should be. So if you want a low-key but fun and festive snack, give this a try. It's super easy and you can use whatever fruit suits your fancy.
Enjoy!
P.S. I used this chocolate sauce recipe. But there are a ton of different options if you find something you like better.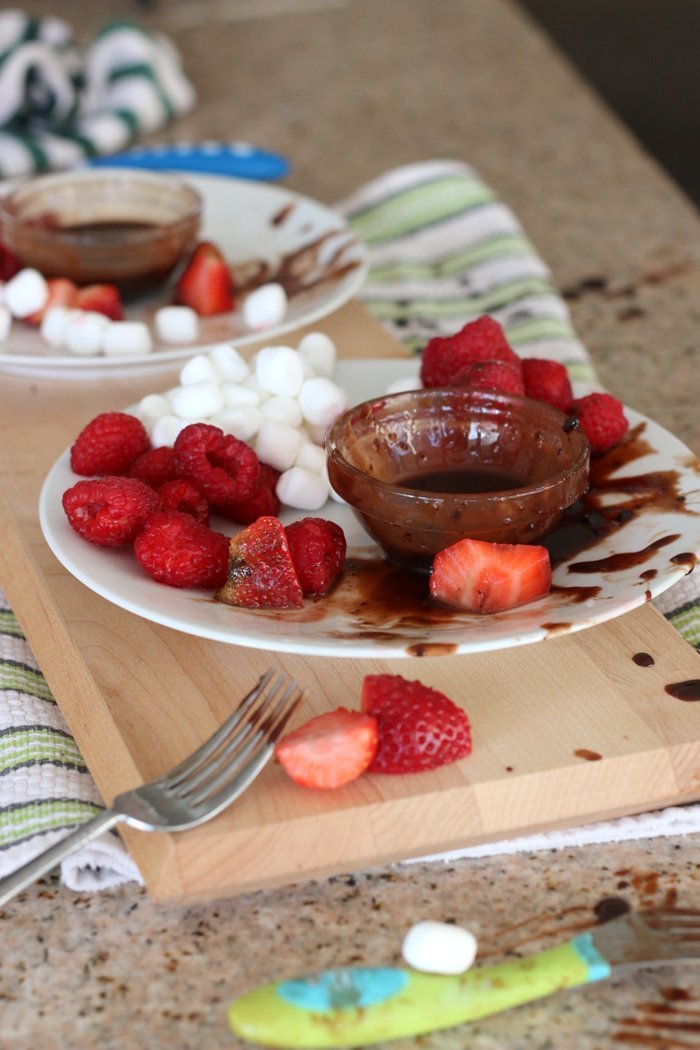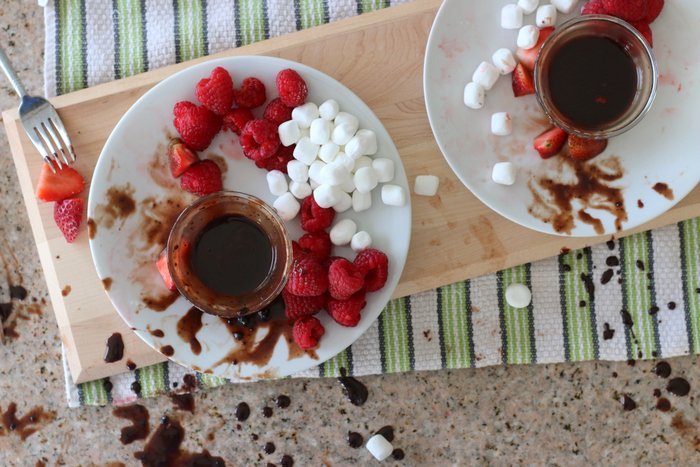 Oh yeah. This totally happened while I was making the chocolate sauce.
Ugh! I really don't care for cleaning or doing dishes. I despise cleaning messes that never should have happened in the first place.
At least we enjoyed the delicious fruits of this cleaning labor…