5 Sustainable Non-Alcoholic Drink Alternatives
Looking for non-alcoholic drink options that are a little lighter on the planet? Check out the list below of five fun and sustainable non-alcoholic drinks that will taste just as delicious as your buddy's booze.
This post contains affiliate links.
I've never been a big fan of alcohol. I drank enough with peers in high school and college to know that I just don't like how it makes me feel or how it tastes. If I'm going to indulge in something, I'd choose chocolate over alcohol every time.
For a variety of reasons, many people choose not to consume alcohol, and choosing non-alcohol drink alternatives is growing in popularity. According to research compiled by Penn State University's extension program, the popularity of non-alcoholic beverages increased by 33% from 2020 to 2021.
Additionally, as someone who does not really drink much alcohol and socializes with those who do, I've received my fair share of questions, odd looks, and… pregnancy assumptions (insert eye roll)… about my choice of drink.
In many cases, it's nice to have some type of "fancy" drink in my hand not only to enjoy but also to stave off the recurring explanations. Over the years, I've gathered up a few of my favorite sustainable non-alcoholic drinks for parties and events so I can have something fun without the booze. And for those who do appreciate the alcohol (no shade), you can use several of these sustainable non-alcoholic drinks as mixers with your favorite liquor.
How Sustainable Are Adult Beverages?
Before diving into the list of sustainable non-alcoholic drinks, let's be clear that we aren't going to buy our way out of the climate crisis. Production and consumption, by definition, require energy and resource consumption. Making goods for humans requires transportation, packaging, and often, some amount of waste.
The drinks I shared below are made by companies working hard to do better. They aren't perfectly pro-planet in every respect. They still have packaging (though mostly recyclable). Their production plants use energy, not all of which is renewable, so they purchase carbon offsets (not always a great solution, but worthy of consideration when done properly).
As we set up drink bars and fill our fridges with fun beverages for friends, let's not throw the baby out with the bath water. The best things we can do for the planet are to use what we already have and reduce overall consumption. When it comes to the consumption of non-alcoholic beverages though… that's not really reusable. There will inevitably be some carbon, water, and waste footprint with these products.
But we can support the efforts these companies make to choose better production and business practices for the planet than many of their competitors. According to Statistica, the non-alcoholic drink market is over $1.25 trillion dollars in 2022. Even replacing a small percentage of our purchases in that market can have a significant impact on reducing the negative environmental impacts of the products.
On that note, here are five sustainable(ish) non-alcoholic drinks that you can add to your drink bar or beer fridge next time you have friends over or just want to enjoy a fun and tasty beverage while minimizing the bummer of bad news that beverage brings for the planet.
5 Sustainable Non-Alcoholic Drink Alternatives for Parties & Events
Baba's Bucha (or other Local Kombucha)
I didn't get on the kombucha bandwagon right away, but I've fallen hard for the Bee's Knees kombucha from Baba's Bucha, a local kombucha brewer in my community. The drinks come in glass bottles that I can return to the brewer. (I'm not sure if they recycle them or sanitize and reuse them, but glass is recyclable many times over, so it's a great alternative to plastic.) They use local ingredients when possible for their brews, and I love knowing that my money stays in our local economy.
Baba's Bucha isn't widely available, as far as I know, but there are a growing number of local Kombucha brewers. See if you can find a brewer in your community. Not only might they use local ingredients (which reduces the carbon footprint of the product), but it's also a great way to support your local economy, which is good for the planet.
Wild Yeast Ginger Beer (or other Locally-Brewed Ginger Beer)
Wild Yeast makes ginger beer with ginger grown organically in their own backyard. This makes for a pretty low agricultural carbon footprint.
Using local ingredients, they ferment the ginger beer and distribute it in glass bottles with flip tops that customers can return for sanitation and reuse (or use at home for their own tasty drinks).
As a small brewer, it's not widely available. But local brewers abound and ginger beer is certainly growing in popularity. Check out the local brewers in your area. Even if they also make alcoholic drinks, they might have a fun ginger beer option for you to pick up and try at home.
Auro Bora
An upgrade to sparkling water, Aura Bora offers a few staple flavors and also packs a punch with their limited edition flavors that always sell out. Using herbs, flowers, and other fruits, they create unique flavored sparkling water that's fun and a little fancier than the standard fare. They are also part of 1% for the Planet, through which they donate one percent of revenue to support climate-positive programs.
As a non-drinker, I'm a big fan of flavored sparkling water as an alternative to alcoholic drinks at social events. It's typically easy to find, comes in recyclable packaging, and feels just as fun to drink as the boozy alternative.
BrewDog
BrewDog is a brewery based in the United Kingdom that sells a variety of alcoholic and non-alcoholic beers as well as mocktail mixers and other drinks. They are a certified B Corporation with a focus on reducing the impact its products have on the planet.
As detailed in their B Corporation Transparent Assessment, they measure and work to reduce greenhouse gas emissions, water usage, waste production, and packaging required for their products. They work with suppliers to ensure they are following similar ethos and environmental practices.
Through the use of carbon credits, BrewDog meets the criteria to be carbon-negative based on their greenhouse gas emissions relative to the carbon benefits of the credits in which they invest.
Spare Foods Co
Started by two brothers, Spare Food Co is driven by a mission to tackle food waste by giving "wasted" food proper credit for its value. With a background in culinary expertise, they use all sorts of leftover food and unused portions of food to create sparkling tonics.
Not exactly sparking water and not a smoothie, a friend described it as a "carbonated smoothie" because it's not quite as thick but has a smoothie taste. The drink includes protein and probiotics, so it could make a great morning or post-workout drink too. But who says you can't choose healthier alternatives for hanging with friends too?
Currently, the company operates out of New York and partners with other local businesses for ingredient sourcing and production. Built on the foundation that humans have a long history of making the most of all the food available, they strive to use more of what's already grown to bring something new and delicious to the market while also helping reduce the harmful environmental impacts of food waste.
If You Like Sustainable Non-Alcoholic Drinks, You Might Also Like
Kernza Waffles + Local Syrup For a Breakfast Win
Delicious Banana Peel Stir-Fry Recipe
9 Ways To Use Lomi Dirt… Or Not? (I'm Skeptical)
About The Author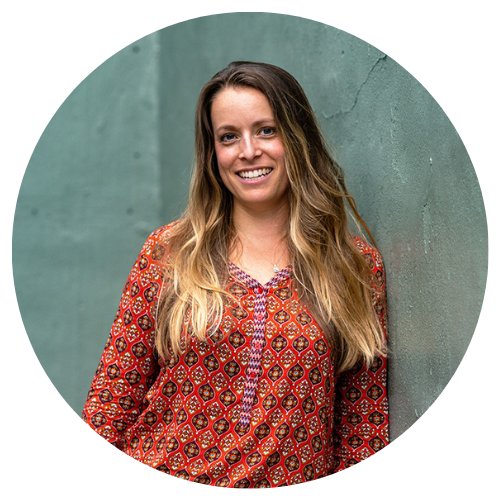 Jen Panaro
Jen Panaro, founder and editor-in-chief of Honestly Modern, is a self-proclaimed composting nerd and an advocate for sustainable living for modern families. In her spare time, she's a serial library book borrower, a messy gardener, and a mom of two boys who spends a lot of time in hockey rinks and on baseball fields.
You can find more of her work at Raising Global Kidizens, an online space to help parents and caregivers raise the next generation of responsible global citizens.