Quick and Easy Meal: Cashew Chicken Lettuce Wraps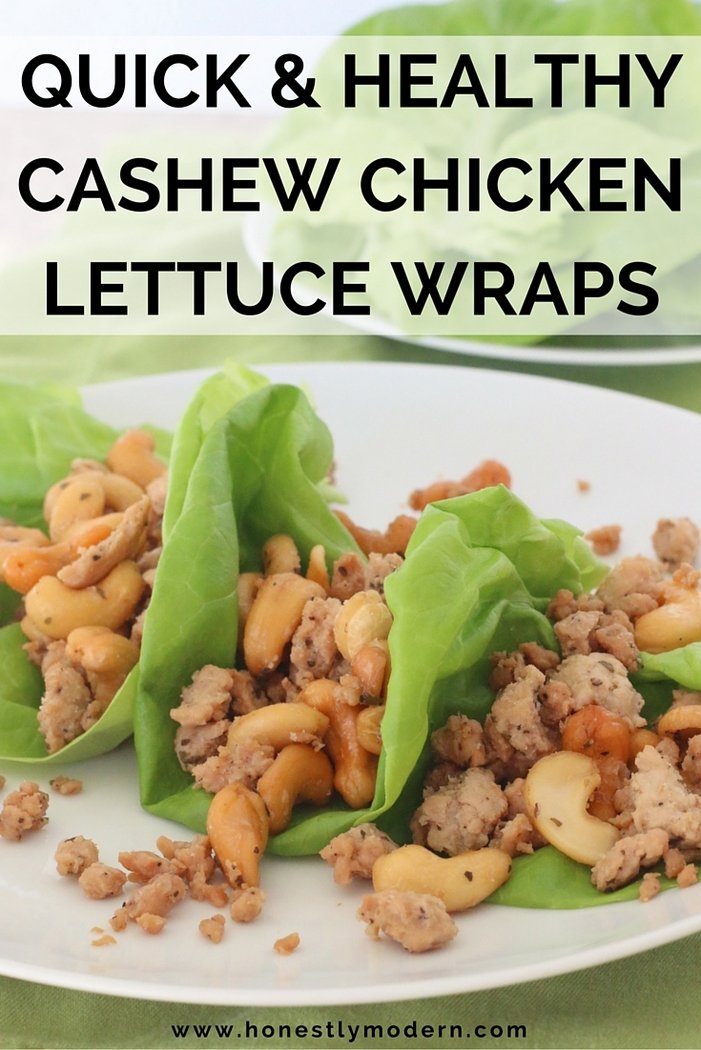 Many months ago, one of my younger sisters sent me a recipe for these cashew chicken lettuce wraps. It sat in my email (starred for follow up, of course) but ignored for far too many months.
Over the holidays, we were home together, and she and her boyfriend prepared this meal for us. That was the final kick in the pants for me to actually make this in my own kitchen. And it's now a part of standard weekday rotation.
Preparing dinner in advance makes weeknights so much smoother. But sometimes, I really want something fresh and not, essentially, warmed up leftovers. This dish is a perfect option for a weekday night when you're ready for a fresh meal without a whole lot of fuss. It goes from fridge to table in about 20 minutes.
Did I mention it's totally healthy too? Check out the recipe below and be sure to let me know if you try it.
Cashew Chicken Lettuce Wraps
Ingredients
1 lb ground chicken breast
1 tbsp butter
1 tsp garlic powder
1 tsp sea salt
1 tsp pepper
3 tbsp soy sauce
3 tbsp maple syrup, to taste
½ cup cashews, toasted
Bibb lettuce, for serving
Instructions
Melt the butter in a large skillet and add the chicken.
As the chicken begins to brown, add the garlic, salt, and pepper.
Add the soy sauce.
Continue to cook, stirring occasionally.
Add the maple syrup and continue to stir until the maple syrup and soy sauce have cooked down.
Add cashews and stir until heated.
Let cool slightly and serve in lettuce leaves.
Nutrition Information:
Serving Size:

1 grams
Amount Per Serving:
Unsaturated Fat:

0g