Kids in the Kitchen: Sweet Potato Biscuits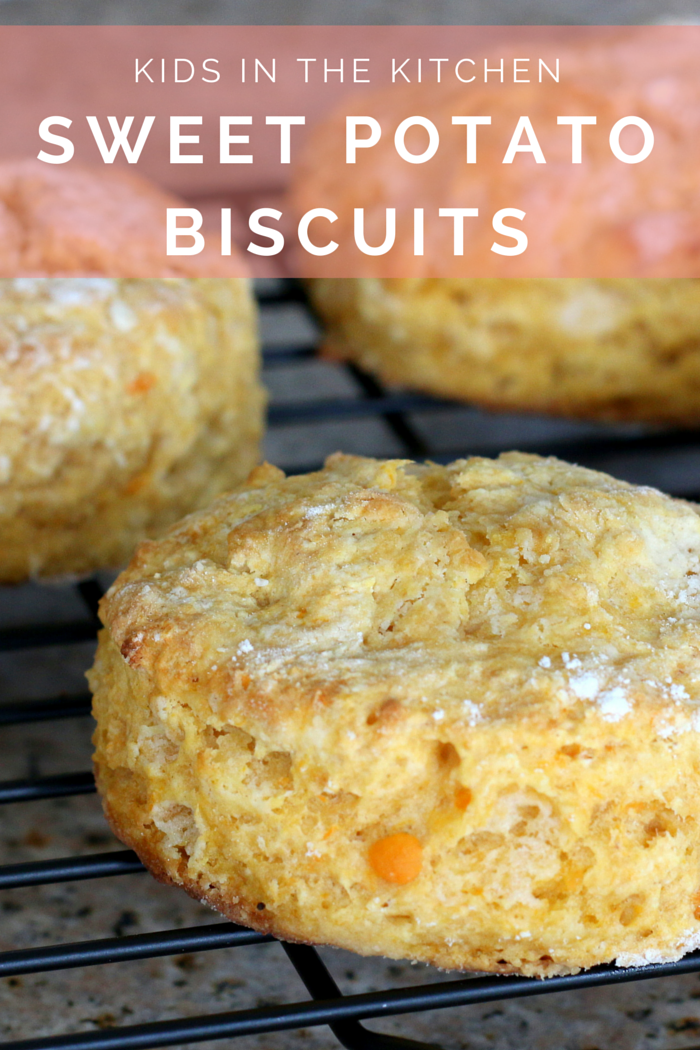 I don't make too many fancy recipes, but this one tops the list of family favorites. Because I can make it in advance (i.e. on the weekends) and pull the biscuits out of the freezer when we need them, I'm willing to include it in our weekly menus on occasion. All you fancy chefs might not call this "fancy," but it's uber fancy in my book!
M loves sweet potatoes, so I buy them regularly. These biscuits get called to the plate when a lonely sweet potato needs some love and didn't end up getting used at dinner.
To some, a sweet potato biscuit might sound strange. But really, they're amazing! The sweet potato gives the biscuits perfect moisture and flavor. I can't give you a taste test over the internet, so you'll have to take my word for it. If you're up for a little cooking fun with the kids, give this a try and be sure to let me know how it goes. Scroll down for the recipe.
Also, if you're searching for easy, healthy recipes for the family, don't forget to sign up for CMO MEMOS, the weekly(ish) newsletter I share with readers that includes some exclusive content as well as a round up of the latest around the blog. When you sign up, you'll get a FREE weekly meal plan that includes a grocery list, weekend prep steps, and final mealtime prep steps for 6 family-friendly meals that any mom can create and appreciate! You can sign up in the side bar or at the end of the post.
Have a great weekend! And who knows?! Maybe your plans will include trying out this gem of a recipe. It will certainly make for some glamorous breakfasts next week!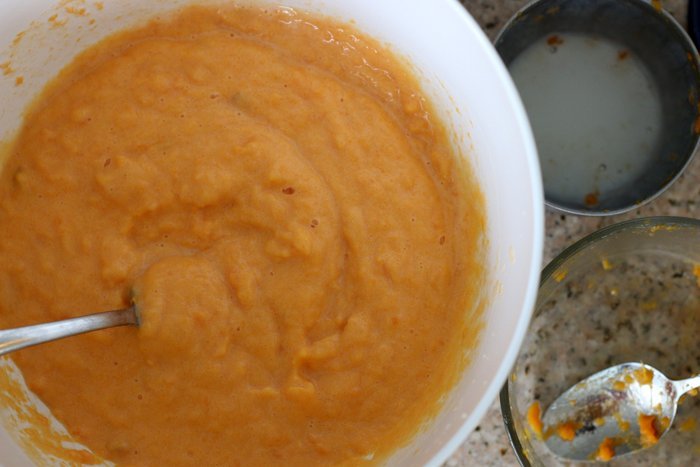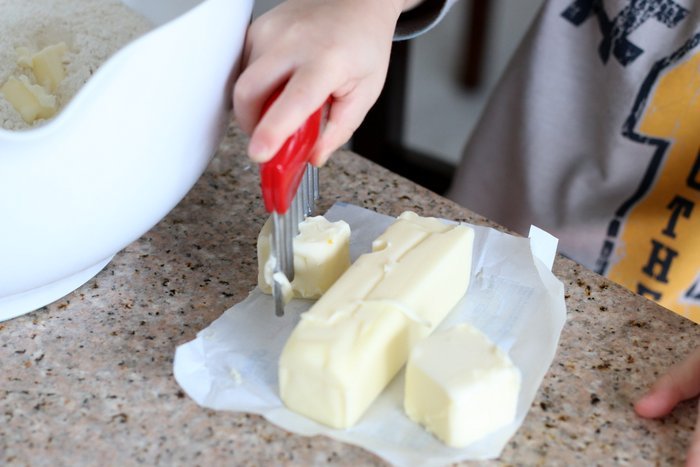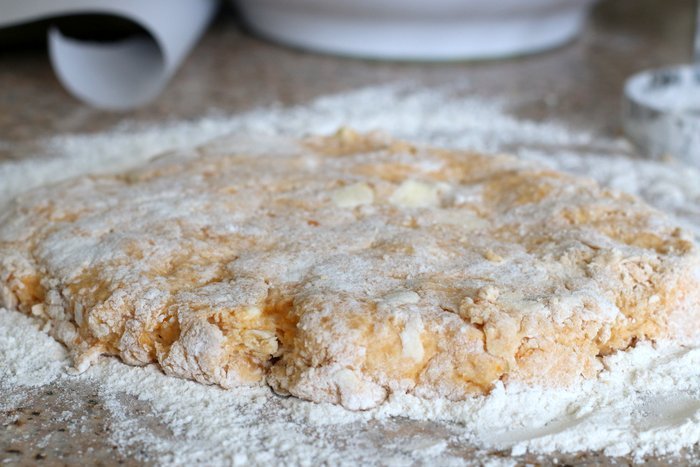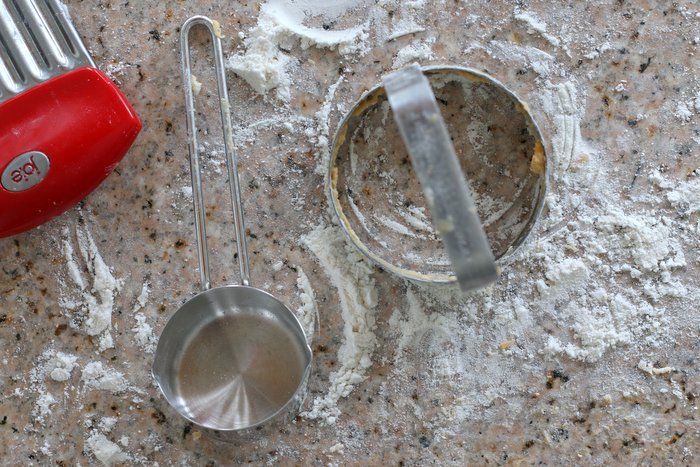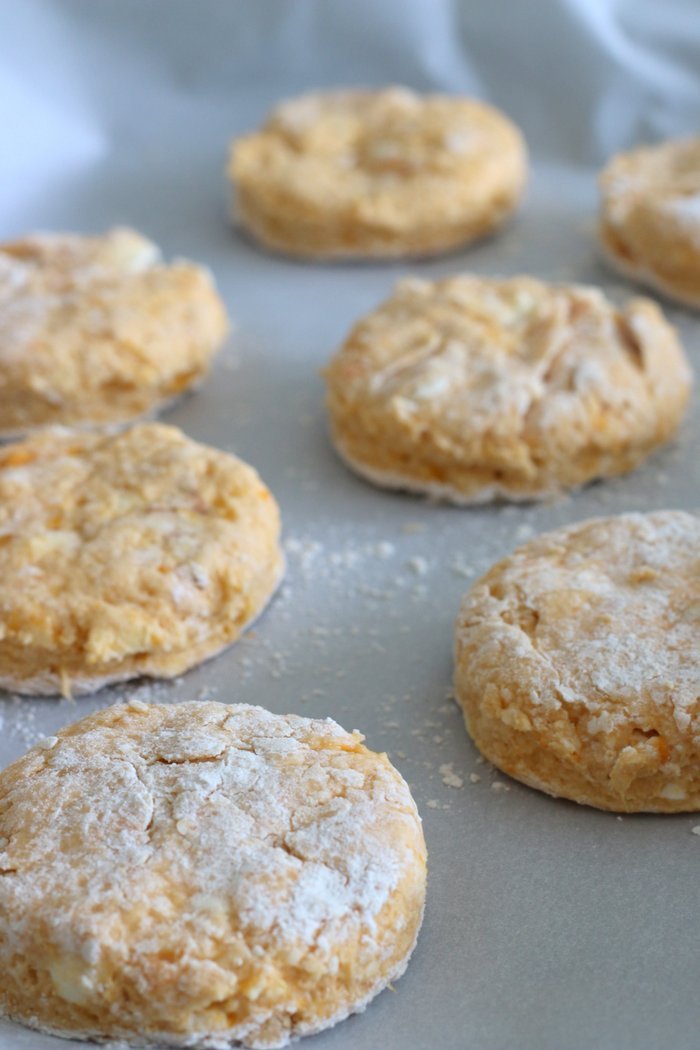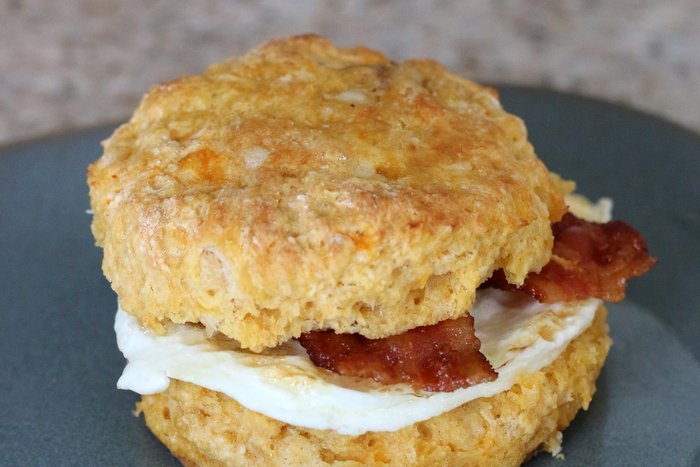 Sweet Potato Biscuits
Ingredients
1 medium-sized sweet potato
3/4 cup chilled buttermilk
2 1/4 cup flour
2 tbsp light brown sugar
1/2 tsp baking soda
1/2 tsp salt
1 stick cold unsalted butter, cubed
Instructions
Preparation in Advance: Bake sweet potato at 400 degrees for 1 - 1.5 hours (until soft inside). We typically poke holes in the sweet potato and then wrap it in foil in the oven (or toaster oven). Consider placing on a baking sheet or pan because sometimes the juices leak out from the foil as it cooks.
Spoon out baked sweet potato from skin and chill.
When Ready to Bake: Preheat over to 450 degrees.
In small bowl, mix sweet potato and buttermilk.
In larger bowl, mix flour through salt.
Mix butter into the dry ingredients. We generally mix it in with a couple kitchen knives or similar pastry blender. The mixture should be somewhat crumbly.
Mix the sweet potato and buttermilk mixture into the flour / butter mixture. Using your hands is generally best, but be sure not to over mix. The kiddos might love how messy this can get!
Flour the counter and put the mixture on the counter. Roll out until about 1" thick.
Cut out biscuits with a diameter of about 3" - 4".
Repeat rolling out the mixture and cutting out biscuits until all dough has been used.
Place biscuits on parchment paper or silicon pad on baking sheet.
Bake for 8 - 9 minutes or until golden brown and cooked through.
Nutrition Information:
Yield:

12
Serving Size:

1 grams
Amount Per Serving:
Unsaturated Fat:

0g