Happy Birthday in the Big Apple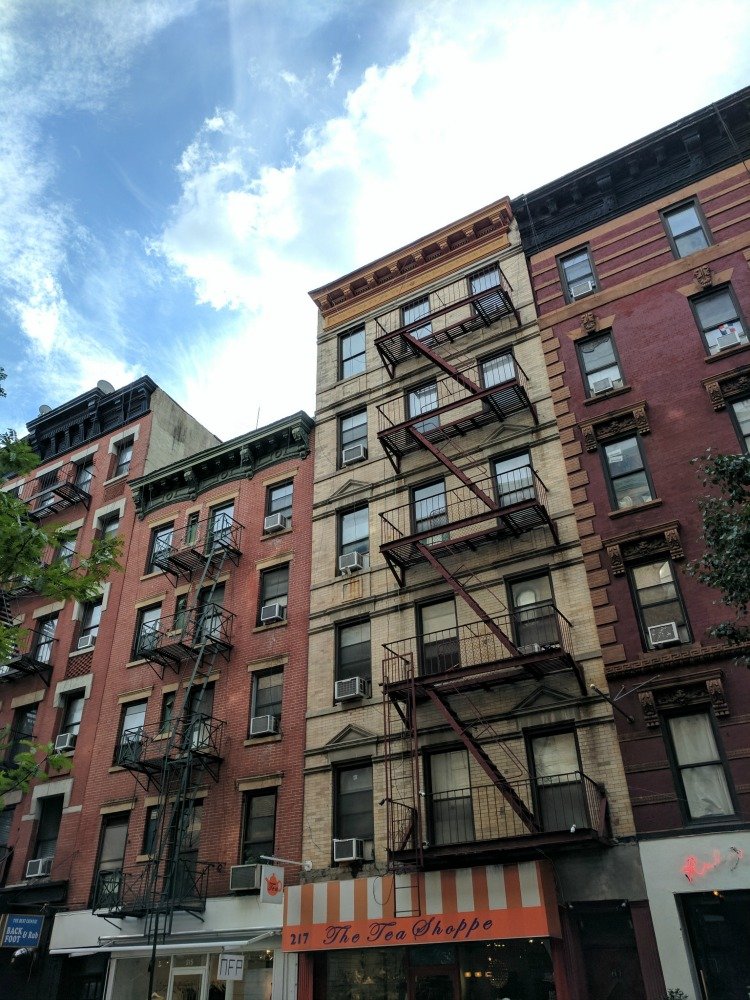 We just passed our one year anniversary of moving back to Philly (well.. the suburbs of Philadelphia) after spending seven great years in Chicago. We loved our years there, though we knew it was time for a change.
There's a lot we love about where we are now: more space, better weather, slower pace of life. But sometimes we miss the fast-paced urban agenda and our nostalgia seems to grow particularly strong during summer when we reflect on late weeknight walks, summer weekends on the Chicago beaches, and dinner al fresco at so many unique and interesting restaurants.
Yesterday, we took an impromptu trip into downtown Philly with the boys. Being so young, they're quickly transitioning into little suburban boys and losing their city-slicker edge. I shared more on Instagram about our adventure, so check that out.
M and I, however, got an even more refreshing taste of the city vibe when we recently hit up New York City for the weekend to celebrate my birthday. We left the boys with their grandparents (thank you!!) and spent two days wandering the city, eating at amazing restaurants, catching a comedy show, and visiting with friends. We even did a little tourist sightseeing and saw the Freedom Tower and World Trade Center memorial fountains. I had visited after 9/11 but not since the memorial was complete.
When we arrived, we checked into our hotel, grabbed a drink near Penn Station with some college friends, and then meet up for dinner at a tapas restaurant, La Sirena, with a different college friend. (Having gone to school in Boston, M and I have quite a few friends who still live in Manhattan, which makes visiting even better because we get local insight on what to do and where to eat).
Most people would probably start their night after dinner but… as parents of two young kids, we were just excited to sleep a full night without interruption and wake up on our own accord. Dinner was the end of our evening.
On Saturday, we walked the High Line, a pretty touristy activity, but I didn't care. They made great use of space to bring some green to the concrete jungle that is Manhattan. We ate lunch at The Meatball Shop, not a particularly notable spot but M loves meatballs and they were still serving brunch, so he got his sandwich and I ate my eggs and biscuits. Win-win.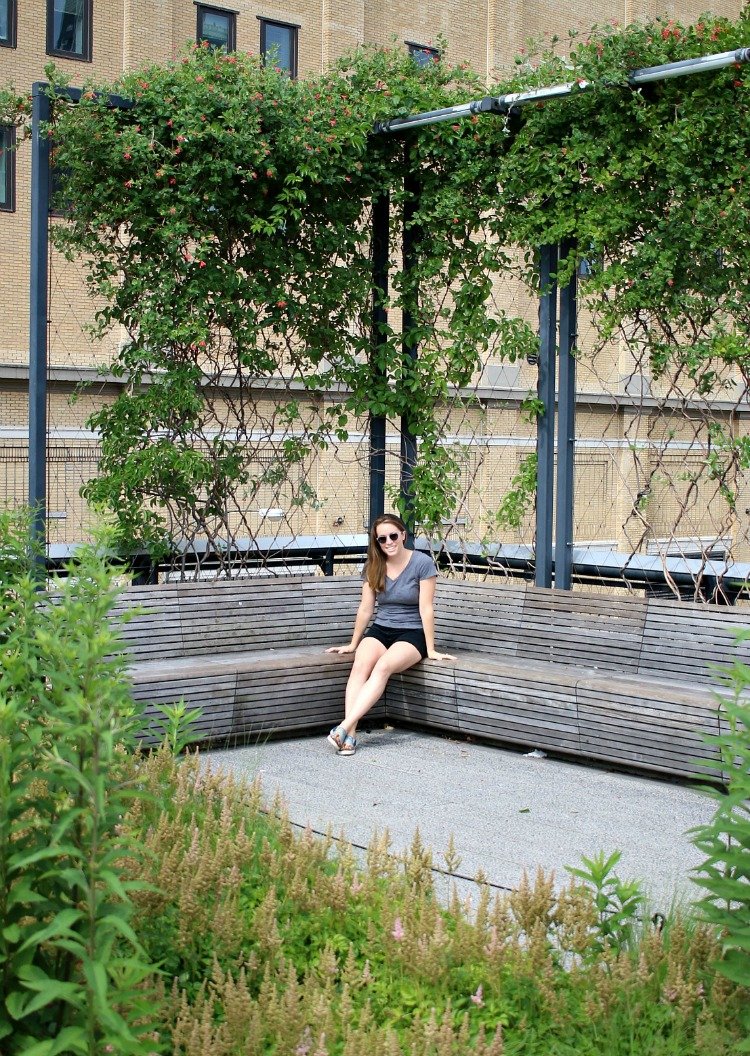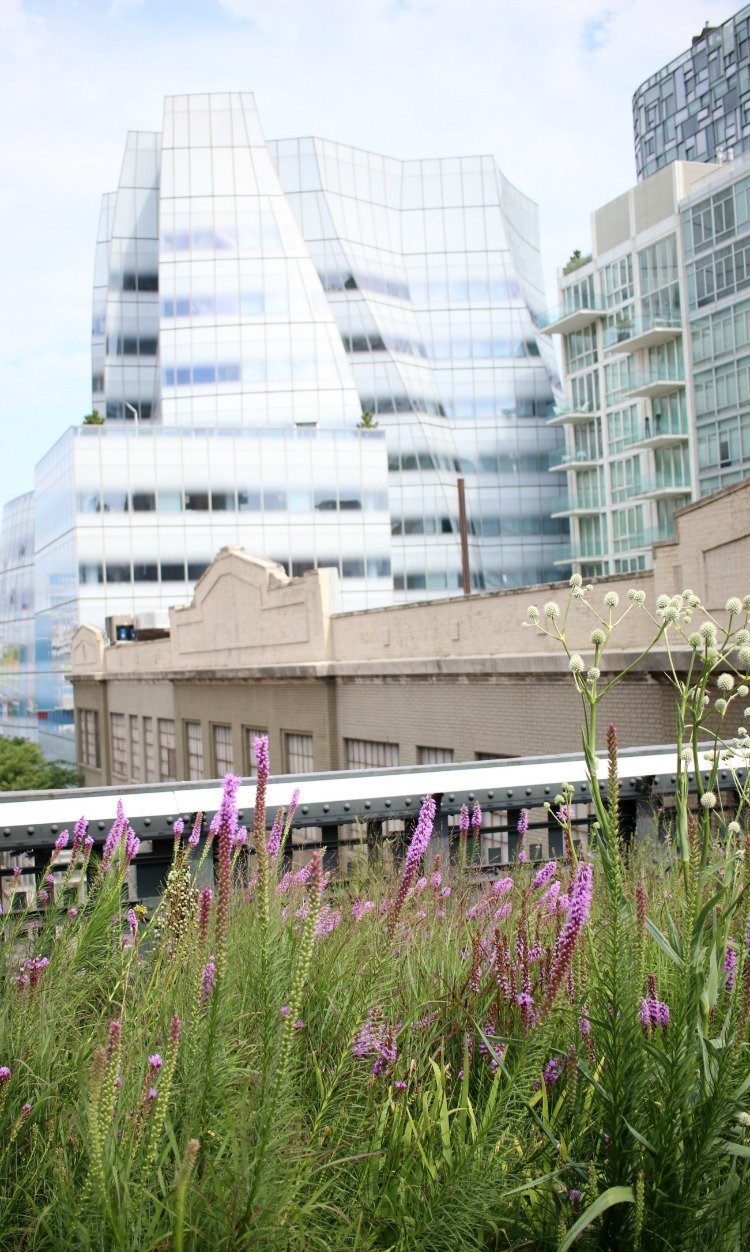 All afternoon, we wandered between Chelsea, Soho, and the Financial District, spending a good portion of the time with one of my cousins who lives there. I snagged some fruit-puree soft serve (dairy free frozen yogurt essentially). We just happened to pop in because I was dying for something refreshing and sweet, so I didn't have any expectations. It was so good!! If you're in the area, I definitely recommend it.
Hours of walking on a hot summer day demanded a shower, so after hitting up our hotel room for an hour, we went back out for dinner with some friends. We ate at Balaboosta and it was a-maz-ing!! My sister is visiting New York City in a couple months and I already told her she has to go to this place. We ordered half the items on the menu (almost) and ate "family-style" with a group of friends. Everything was delicious (and I'm a picky eater).
We followed up dinner with a comedy show at The Comedy Cellar. I mentioned in Instagram that Judd Apatow made a surprise appearance #NoBigDeal .. ha! We ate more ice cream, and then dozed off in our bed.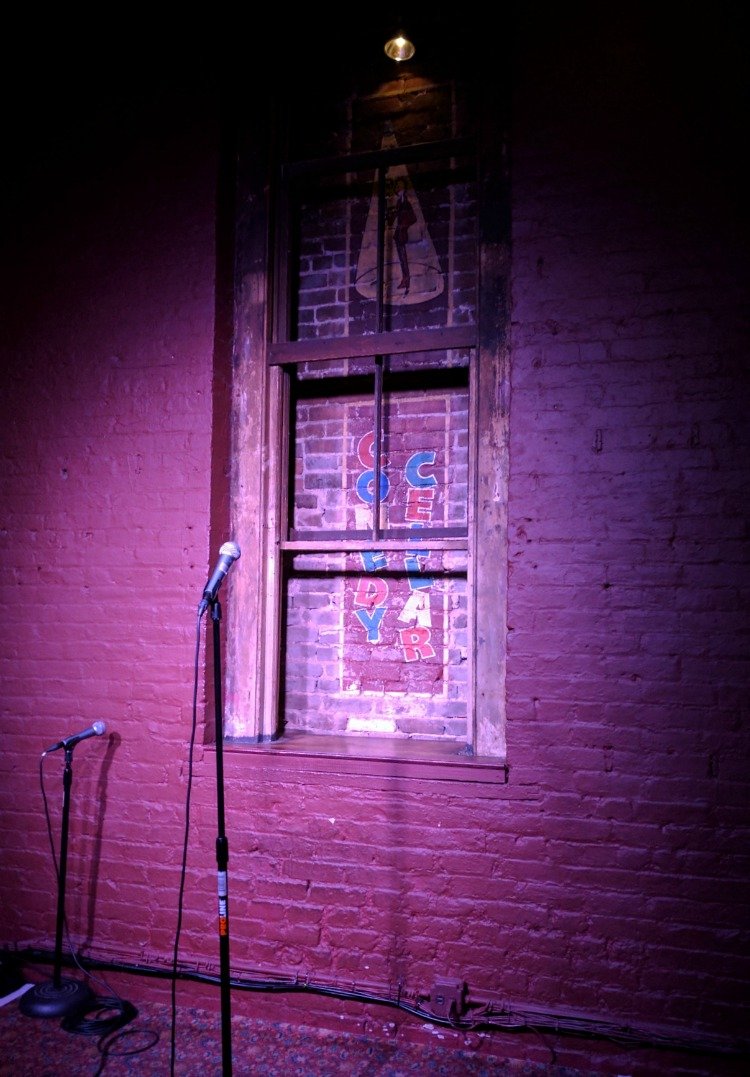 We headed back home Sunday after brunch at Cooktop (also a great recommendation from a friend who's a local.) Our two hour Amtrak ride was pleasant, and we felt refreshed and excited to be back home with the kids.
Anyone who is a parent knows how exhausting parenting can be and how helpful it can be to take a break. Sometimes we only have a couple hours, which is better than nothing. But when we get a chance to take a couple days off, I think it can be so helpful (at least for us). M and I get to enjoy each other's company like we did before kids suffocated "the rest" of our lives. We can come and go from anywhere as we please without anything in tow. There's no fighting over finishing dinner, going to sleep, punching each other, etc… Just M and me, doing whatever our little hearts desire.
Living in Chicago, we got the "sexy" urban lifestyle everyday. But without family nearby, we found it very difficult to take the breaks that make every other day so much better. Since moving to Philly, we have had three weekends without kids: Aruba, Lodge at Woodloch, and New York City. It's certainly not the only reason we moved back, but I'll give up a little bit of city-living everyday for some really great kid-free weekends like the ones we have had so far. We love our boys a ton, but if you're a parent… you know.
Where do you go when you get a weekend free of parenting responsibilities? The beach? The city? The woods? Maybe just the grocery store and Target, because solo trips there are pretty great too.