6 Easy and Free Eco-Friendly New Year's Resolutions You Won't Give Up
Ready for an easy eco-friendly resolution for the new year? Check out these six free eco-friendly new year's resolutions you can start today! You won't regret it (and they are all easy enough you can probably stick with them for the long haul).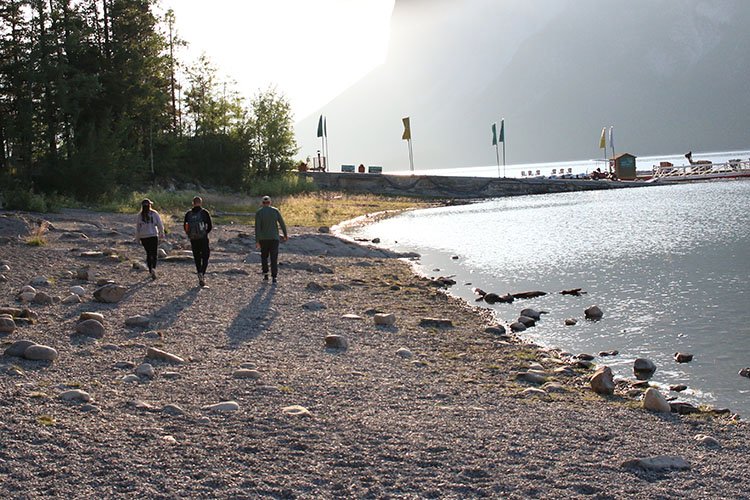 When the calendar flips to a new year, it gives us all a chance to stop and reflect on where we have been, where we're headed, and where we want to be in the future. Many of us will make New Year's Resolutions amid the fresh start to a new year. Hopefully, lots of them will stick.
Although some resolutions can feel superficial or repetitive, they give us an opportunity to be intentional about what we hope to make of the coming year. This year, consider setting one or two resolutions that help you move toward a more eco-friendly life.
6 Easy and Free Eco-Friendly New Year's Resolutions
Eco-friendly resolutions don't have to overhaul your current lifestyle, and they don't have to be expensive. There are many ways we can take small steps toward reducing our impact on the planet while also helping make the ecosystem of our local community healthier. Hopefully, one of these six easy and free eco-friendly New Year's Resolutions inspire you and propels you into a great 2021.
Start Composting
Some think composting is hard or overwhelming. However, there are many different ways to compost, and it's not nearly as gross or stinky as you might think.
If you want to help the planet but don't have the interest or ability to do it yourself, consider signing up for an organic waste collection service. I recently launched WasteWell to serve my local area. We pick up your organic waste via a simple 5-gallon bucket and do all the heavy lifting while you reduce your trash and make it a lot less smelly! There are lots of similar services in cities and towns around the country (and the world).
If you're up for doing it yourself, use a traditional compost bin in your yard or garden. We recently built a two-part compost bin in our yard with repurposed wooden pallets. There are also many conventional enclosed compost bins and tumblers available at local retail stores that do most of the work for you.
While WasteWell started as a composting service company, we're expanding to including resources for those who want to learn to compost at home. Head over and check out our growing list of articles to get you started on composting at home with success.
Resolve To Compost At Home For Free
If you're ready to compost at home but don't want to spend a single dollar getting started, there are a couple of options available. I've shared 13 Great Ways To Compost At Home and a couple of them will cost you nothing or next to nothing.
ShareWaste is the easiest way to compost for free. Download the free app on your phone and find a compost host in your area. Collect your scraps in a bucket, a jar, a bowl with top, or any other enclosed container over the course of a few days or a week.
If you don't have a container that seals tightly (to keep smells in and bugs out), store your food scraps in your freezer until you're ready to drop them off at your ShareWaste compost host's location.
Dump your scraps in their bin or pile and repeat! Composting for free at it's finest.
Get a Library Card
Libraries are the OG of the sharing economy. Lots of new companies are making the sharing economy trendy now, but libraries exemplified the sharing economy long before modern technology made it cool.
Instead of buying new books and other materials, borrow them from the library to reduce the use of virgin materials and limit emissions from shipping books around the country.
Did you know many libraries loan out things like park and museum passes, nature packs, baking tools, puzzles, and more? I've shared a bunch of ways that we use our local library to show that libraries are more than just books. Sign up for a library card, and save money on all the things you can borrow from local libraries instead of buy and store in your own homes.
Borrowing From The Library For Free
This is kind of the definition of the library, right? Get a library card if you don't already have one, and ask your librarian to learn more about all the things your library offers for free!
Install Ecosia Web Browser
Ecosia is a web browser, similar to Google, that financially supports planting trees around the world. Instead of profiting off advertising, Ecosia uses the profits generated from ads to plant millions of trees around the globe.
This might be the easiest New Year's resolution on the list. It only takes a couple of minutes to download the Ecosia browser extension and make it the default browser on your computer. Then you can easily fund the planting of new trees through your everyday internet searches.
If you want more information about Ecosia, you can also check out this podcast episode from How To Save A Planet that offers a bunch more details about Ecosia.
Install an Eco-Friendly Web Browser For Free
The app is easy to download from whatever browser you use. It's totally free to download and use, and you'll earn money for planting trees each time you click on an ad in your search results! That's even better than free, right?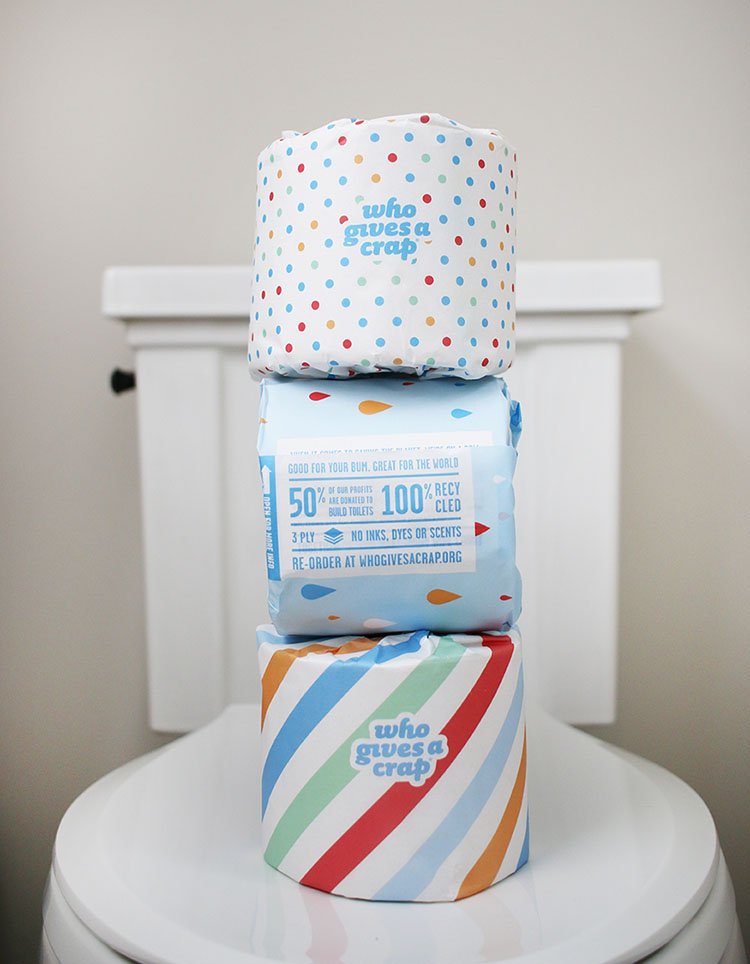 Swap Your Toilet Paper
2020 was a year of the toilet paper. How about making 2021 another year of toilet paper but in a very different way? Instead of lugging home large packages of toilet paper from a big box store, order recycled bamboo toilet paper packaged with no plastic from one of several companies that deliver eco-friendly toilet paper. Who Gives a Crap, Tushy, and Reel are all popular options.
All of these companies are more convenient and environmentally-friendly toilet paper alternatives. In addition, Who Gives A Crap and Reel donate a percentage of their profits to organizations helping bring toilets to those around the world without proper sanitation infrastructure.
We've been using Who Gives A Crap for several years. Get $10 off your first purchase with this referral link!
Swap To Eco-Friendly Toilet Paper For Free
Ok, so this one isn't necessarily free for the toilet paper. But depending on what brand of toilet paper you already use, the cost is probably similar so using a sustainable brand is a wash in terms of cost.
I've done some cost comparison analysis for Who Gives A Crap compared to store brands near me. It's not the absolutely least expensive option, but check it out and compare it to what you already spend. It might be less expensive than you expect relative to your current choice.
Shop With Reusable Bags
I know this is a common recommendations for eco-friendly living, but I feel like it's worth revisiting. Collectively, we use 5 trillion plastic bags per year on this planet, which equates to 700 per year per person. Less than 1% of these bags are recycled and those that end up landfills take centuries to break down.
If you don't already use reusable bags at the grocery store and for other shopping trips, resolve to keep a few reusable bags in your car so they are easily accessible when you're out and about running errands. Not only are they better for the environment, but I think they actually work better too. They hold more items and are more sturdy for transport.
As you resolve to make 2021 better than previous years, consider incorporating one or two environmentally-driven resolutions into your plan. Eco-friendly living does not have to be an overhaul of our lifestyle but can be a pursuit via small steps over time to be more mindful about our personal impact on the environment, especially our local ecosystem and community.
Show With Reusable Bags For Free
Fancy reusable bags are great, but anything that holds your groceries and you already own works fine too. Don't be concerned about others judging you in the checkout line.
In college, I used to bring groceries home on a bus in a large back pack. A beach tote could work well. The grocery bags you got for free the last time you shopped or the plastic bags from the big box store also hold your food just fine.
Use whatever bags you already have on hand to carry home the food that will sustain your family. There's no need to spend a dime on new reusable bags made specifically for shopping unless that's important to you.
See Single Use Items Through A Reusable Lens
We have been trained to ignore the value of so many single-use items. Plates and utensils, plastic bags, glass jars and plastic bottles, and so many other things are marketed as single use items but can be used time and again. Before spending money on fancy zero waste accessories or the perfect Instagram-worthy container for every food item in your pantry, do an inventory of the things you already have that work.
I've started a blog series all about ways to reuse single-use items. Check out the growing series to see if there are a few new ways you can put single-use items to good use in your home for the long haul. It's pretty incredible how creative we can be with the things we already have when we take a pause to reconsider how to reuse them before mindlessly tossing them in the trash.
Reuse Single Use Items For Free
I mean… do I need to explain? It's free to reuse things you already own in new and innovative ways!
Do you have any eco-friendly resolutions for the New Year? If so, I'd love to hear about them.
If You Liked 6 Easy and Free Eco-Friendly New Year's Resolutions, You Might Also Like
50+ Eco-Friendly New Years Resolutions
8 Ways to Use Your Local Sharing Economy For Free
7 Mini Projects To Make Your Home More Eco-Friendly
This post is part of Twinkl's New Year Campaign, and is featured in 20+ New Year's Resolutions For Families