Day in the Life | Summer Simmer
Between all the sustainable living tips and tricks, sometimes I think it's helpful to see how it all plays out on a regular day. Periodically, I share a Day in the Life post so you can see what a day looks like in our imperfectly pro-planet life with kids.
This post contains affiliate links.
7:15 am – I wake up and toss a load of laundry into the washer. Monday is usually laundry day, and I like to get it done before mid-afternoon if possible so the clothes line drying have plenty of time to dry before evening and so I don't have to use the machines (especially the dryer) after 2 pm when our time-of-use energy rates go up. It's also just nice to get it all done in one day and not have to think about laundry for a week.
8:10 am – I grab breakfast for myself – cheese and rainier cherries from the fruit box we get as part of our local food delivery service (now called Doorstep Dairy). Instead of scrolling, I pick up my book and read a few pages of Paved Paradise: How Parking Explains the World while I ate. I'm hoping it is as good as Walkable City: How Downtown Can Save America, One Step at a Time with respect to challenging the dominance of cars in our communities.
8:25 am – We are redoing our bathroom, and the plumber stops by to catch up about the status. I talk to him for a few minutes.
8:35 am – I move the laundry and hang the first load out to the dry on our Brabantia rotary line dryer. I get 15 minutes of quiet time outside, one of the reasons I really don't mind hanging clothes to dry even though it takes a bit longer. I also get through more loads of laundry quickly when I don't have to wait for the dryer to finish each load.
8:55 am – The boys wake up (they are definitely enjoying lazy summer mornings). They play in the basement together for a bit while I work on writing some blog content.
9:20 am – I take a break from working to move another load of laundry, break up a fight between the boys, scroll Instagram for five minutes, and negotiate with my boys about making pancakes for breakfast. I told them they could make pancakes themselves but I wouldn't do it.
9:35 am – I get back to writing, pancake breakfast negotiation unresolved, while the boys play some games on their iPads. Eventually, they start making pancakes. I outlasted their hunger and didn't have to fight with them about it. #parentingwin
10:05 am – Our general contractor for the bathroom stops by to check on progress. I chat with him for a few minutes.
10:15 am – I change another load of laundry and add a new load into the washer.
10:20 am – I help the boys make the pancakes on the griddle after they finish the batter. They are capable of making them, but we are getting close to needing to leave, so I help them expedite the process.
10:25 am – I get dressed quickly, hang another load of clean laundry to dry on the line, get the boys ready to go, and get into the car.
10:50 am – We leave for tennis lessons.
11:00 am – I drop off J at tennis and take T to the driving range. I take a couple of phone calls and send quick emails to get the hockey season started (can't believe we are already getting underway) while T shoots at the driving range for a bit.
12:00 pm – T heads over to the tennis courts after J finishes up. I sit with J in the car while T plays tennis to let him cool off and hang out for a bit. He watches YouTube for a bit. He loves watching the Survival Builders channel. Have you seen it? It's pretty mesmerizing (even though I think their designs have gotten a little more outlandish recently). I take a few notes for this post while sitting with him. I work on some blog content on my phone and rest a bit in a sunny, not-too-hot car.
1:00 pm – J and I watch T for the rest of his tennis lesson.
1:30 pm – I head back home for the afternoon to do some work. The boys go over to a friend's house, so I have some quiet time to crank out some work (quite the luxury in the summer!).
1:50 pm – I go through emails and work on some blog content.
2:30 pm – I take a call with my friend and business partner, Jess (of Thoughtfully Sustainable), about all things content creator matters, Raising Global Kidizens, our upcoming visit to Hershey Park together, and life in general.
3:30 pm – I wrap up and schedule content for the Hiking Trip with Mom Friends post and respond to an email about hotels for one of my son's fall hockey tournaments. As the team manager, I help with administrative matters like logistics.
4:25 pm – I check the meal plan I made yesterday on my ReMarkable2 and get out any ingredients I need. I start marinating the chicken using a delicious Goddess Chicken recipe that's always a big hit with everyone. I snack on some leftover pancakes from breakfast (after forgetting to make time for lunch… Ugh). I scroll IG for a few minutes, clean up the kitchen, and make a plan to pick up my boys from their friend's house.
5:00 pm – On the way to pick up the boys, I drop off a few borrowed library books as well as a couple of dozen of our own books we no longer need and I donate to the library for their book sale.
5:30 pm – While the boys hang out back at home, I complete a Peloton Gym workout. It's a new type of program they have, and I really like it because I can listen to an audiobook while following a guided workout. I'm currently listening to The Death and Life of the Great Lakes by Dan Egan. (I've long been a big nerd, and this ecology book guarantees me that title.)
6:40 pm – After my workout, I gather up dinner ingredients, clean up the kitchen from the day, empty the dishwasher, and bring the dry clothes in from the line.
7:00 pm – I start to make dinner. We typically eat dinner pretty late after all the boys' sports events. We eat Goddess chicken, roasted cauliflower, and corn on the cob from our local delivery company, Doorstep Dairy.
7:45 pm – We eat dinner on our screened-in porch. As someone who is a favorite snack of mosquitos, this is my absolute favorite space in our house because it is outside but bug-free!
8:15 pm – We clean up dinner together and then pack up sports bags for the next day, a day that includes tennis, golf, hockey, and orthodontist appointments. There's no way the day goes off without a hitch unless everything is packed up before bed.
8:45 pm – The boys make protein milkshakes for themselves, and I sit down to use the Theragun while we watch some of the MLB Home Run Derby on TV.
9:00 pm – We all shower and get ready for bed. I stay up after everyone else to read Of Boys and Men: Why the Modern Male is Struggling, Why It Matters, and What To Do About It by Richard V. Reeves. I borrowed a copy from the library (I actually requested that the library purchase it because it wasn't in the county collection, and they were willing to buy it for me – woot woot).
11:00 pm – I head to bed and call it a night.
About The Author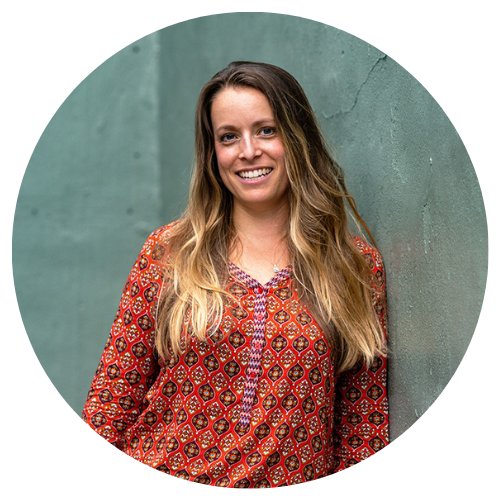 Jen Panaro
Jen Panaro, founder and editor-in-chief of Honestly Modern, is a self-proclaimed composting nerd and an advocate for sustainable living for modern families. In her spare time, she's a serial library book borrower, a messy gardener, and a mom of two boys who spends a lot of time in hockey rinks and on baseball fields.
You can find more of her work at Raising Global Kidizens, an online space to help parents and caregivers raise the next generation of responsible global citizens.