The Best Hack I've Discovered To Find a Great Hair Stylist
Want to know a great way to find the perfect hair stylist? Get a stylist in your area with an Instagram account where they share their work! Their Instagram account becomes a great means of communication to use to show them exactly what you want (and you know they can do it.).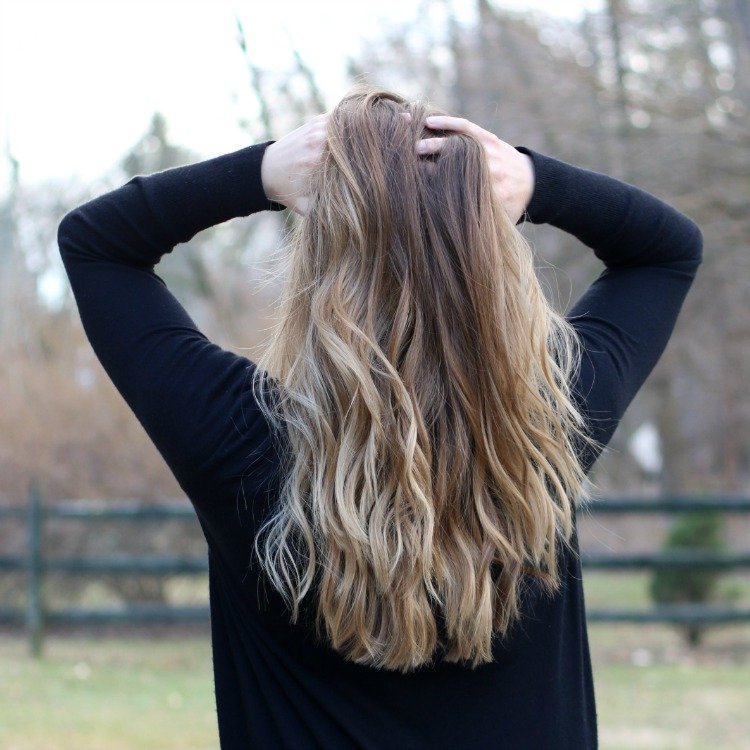 For long as I can remember, I've felt "meh" about my hair. It's straight and simple and pretty low maintenance, but it always felt boring and flat. I spent years and years getting haircuts (and paying decent money for them) only to be left feeling like I didn't love the cut or didn't get what I wanted.
My hair style vocabulary is limited (at best) so describing my desires to a stylist always felt challenging. That I call it "hair style vocabulary" is probably evidence alone that I know very little about industry jargon.
Occasionally, I'd bring along photos of celebrities from magazines and ask that a stylist replicate the "look". But really?! That sets everyone up for failure. It probably took a team of stylists an hour or more using a dozen products to achieve her red carpet or cover-worthy 'do. I don't have a prayer of doing that on my own.
Recently, however, I found my hack for getting just the style I want, from a stylist in my town at a price I can swallow. It's been hiding out in my hand and I've been burying my face in it for years: Instagram!
You guys. This is good!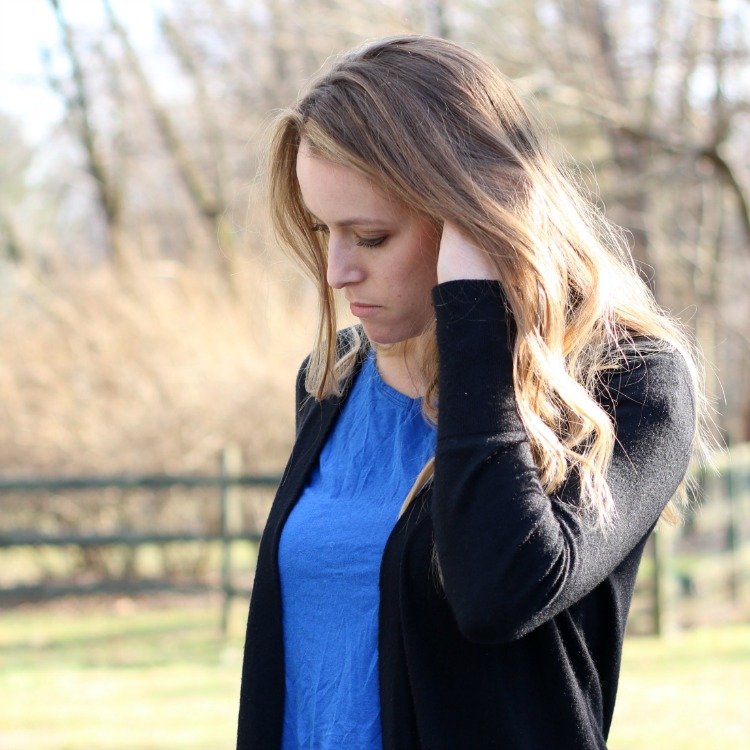 Using Instagram's Local Stories explore page, I stumbled on an account for a stylist that works just down the street from me and shares head shots of her clients just after cutting and coloring their hair. I scrolled through her feed, found several women with hair similar to mine, and found a couple of styles I loved. I thought "I want that" … so I scheduled an appointment with her.
The day I arrived for my appointment, explaining to her the cut and color I wanted was as easy as opening up my Instagram account and pointing to the picture of the style she had already done. She knew exactly what I meant, exactly how to do it, had all the products readily available, and could show me how to do it myself at home. Choosing a style she did in studio during a routine appointment also meant it was something that didn't take hours to replicate.
I don't want to be over-dramatic because, after all, we're talking about hair styles, not solutions to world peace or poverty. But having her Instagram account as a resource to communicate visually about what I want has entirely changed my experience of getting my haircut. It's so much less frustrating, and the results are far more aligned with what I want and envision.
Maybe you have perfect hair or have a knack for creative styling. Maybe you have been with the same stylist for years who speaks your language. Stick with that!
If not and you're up for a really easy hack to find a great stylist in your area who can give you the hair you want, try using Instagram and exploring in your town.
Here's The Step By Step
Using the magnifying glass on the bottom of the page to Search, select the Places tab and type in your city or town. Instagram will show you the posts tagged with your location (on the screen on the right below).
With a quick search through the photos, you can spot the head shots from stylists pretty easily. I marked a few in yellow shapes below so you can see some common photos to expect.
Find a few you like, click through to check out their profiles, and hopefully you find one that resonates with you.
The first Most Recent post in the yellow star below is from my stylist! All four of these images in yellow stars and circles showed up in the first couple of pages of scrolling, so it doesn't take a lot of searching to find some stylists in your area.
I suspect this will be harder in really large cities that will have lots of photos tagged to them. To find my stylist, I focused on just my suburban town outside of Philadelphia, not the whole metro area. The more hyper local you search, the more likely you are to nail down someone near by and limit the number of irrelevant photos in your search population.
As a millennial, having a stylist that is active on Instagram also gives me some additional comfort that they are "hip to current trends" (a phrase used by no millennial ever).
But in all seriousness, having access to my stylist's portfolio of work on my phone has made my experience so much better. Maybe she's just a really awesome stylist (and I think she is), but no matter how great she is, my lack of ability to communicate my desires doesn't change. Her Instagram portfolio gives us a shared language in which to communicate, and I love it.
So… so… good!
If you're a regular around here, you might be wondering why I'm writing about beauty hacks like finding a great stylist. I typically share about zero waste, minimalism, simplicity and ethical family living. How does getting my hair cut and colored fit into this space? Am I really a minimalist blogger if I get my hair cut and colored?!
I believe that so much in life is about balance. I'm not a diehard minimalist or a completely zero waster (and don't strive to be). I appreciate the joys that simple experiences can bring to our lives. After having two kids and having my body back to myself following several years of pregnancy, nursing, and feeling generally lousy from sleepless nights and holding babies all day, I wanted to take back a piece of myself. Investing a bit of energy into loving my hair makes me happy. It's fun!
I spent three years trying out different stylists and they all fell short until this last one. I invest in my hair for myself (not because anyone tells me too), and it brings me joy. When I finally found this little hack that helped me find a nugget of joy (and a great stylist), I wanted to share it with others. We can all use extra moments of happiness in our lives, so hopefully this hack helps you. If you're not looking for a stylist but in search of something else in your local community, maybe Instagram can help with that too!
How has Instagram helped you connect with others in your local community in a way that brings you joy?