Simple Washi Tape & Tin Can Mini Gift Bucket DIY For Kids
Try this simple and quick DIY with the kids that makes a great little gift for teachers, friends, or anyone really. Just a few supplies, no prep and about thirty minutes to have fun with your the little ones.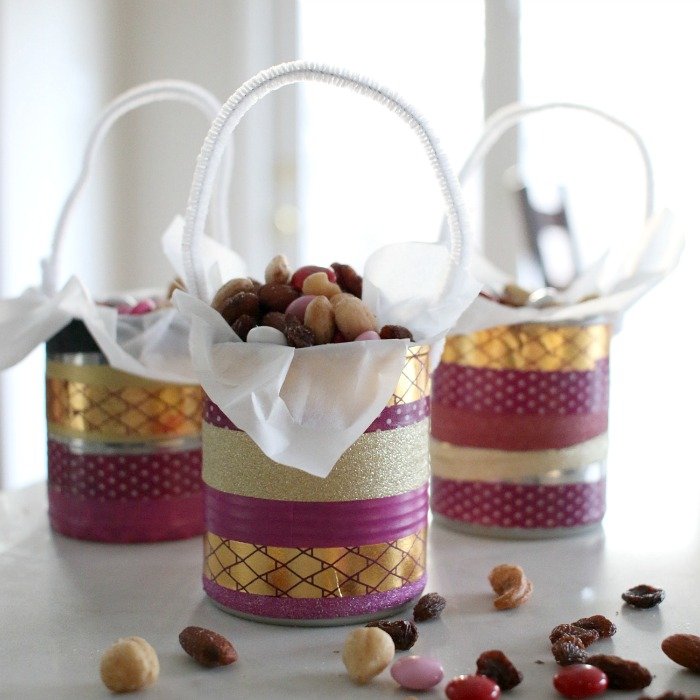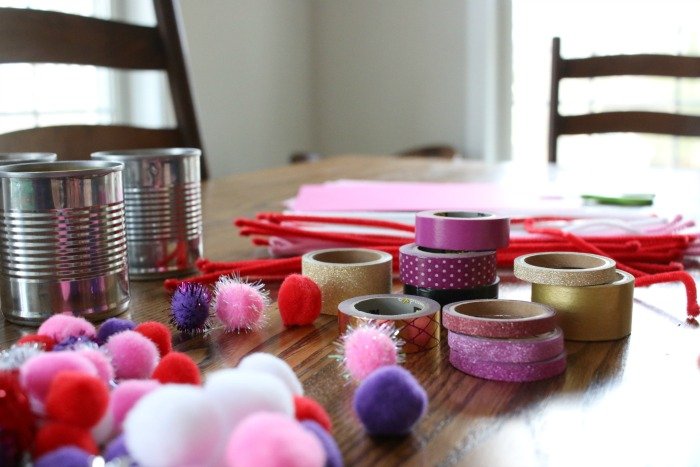 My job puts me in front a computer all day. While I don't mind facing Excel and Outlook for several hours a day (I know… it sounds crazy), I really like exploring my artistist and creative side away from the office. (Hence… the blog.)
My boys also love drawing and doing crafts, so on some of my days off we pull out our collection of art supplies and upcycled materials to make something fun.
Last week, we made these mini treat buckets to bring their teachers a fun but really simple Valentine's Day snack. I suspect the teachers get plenty of sugar around Valentine's Day so we filled the little cans turned "treat buckets" with trail mix (which admittedly included a few chocolate covered candies because they're the best in trail mix).
I included a video of our project as well as the materials and simple instructions. You can totally do this wth your kids in just a half hour or so. My boys loved their buckets and couldn't wait to give them to their teachers.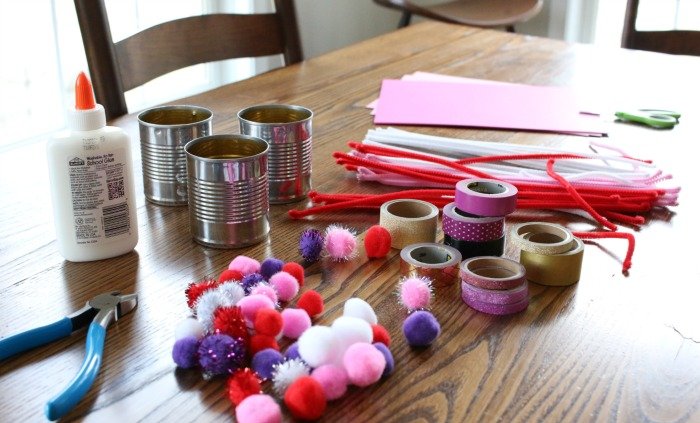 Materials:
small can (we used 8 oz cans)
Washi Tape
Pipe cleaner
Sharp tool to poke a hole in the can (I used wire cutters, which obviously isn't their intended purpose. You could use a nail and hammer, though it's helpful to freeze the can full of water before pounding the hole as the ice helps the can keep its shape while making the hole. I didn't plan ahead enough for that option.)
Instructions:
Poke holes in opposite sides of the can near the top to hold the pipe cleaner handle
Decorate with Washi Tape (we did stripes but any design works)
Reopen the holes by poking through the washi Tape, if it was covered.
Clip the end of the pipe cleaners, if necessary so they fit through the holes.
Thread the pipe cleaner ends through each hole and twist the ends around each other to hold.
Done!
Spend some fun time with your kids while making a little gift for their teachers (or friends or grandparents or whomever).
If you try it, let me know how it goes and tag me if you post somewhere on social media so I can see it.