FREE Kids' Valentine's Card Printables
Looking for an eco-friendly kid's valentine's card idea? Check out these free valentine's day card printables your kids can share with their classmates or friends!
As a kid, I remember heading out to Target in early February each year to pick out our box of Valentine's cards to share with our classmates. In our house, there's a high likelihood we snuck into Target just before they closed for the night a day or two before the school Valentine's party, and we finished preparing the cards just under the wire.
Do you remember trying to write on those things? That slippery, coated cardstock didn't take pencil lead or crayon markings. You had to push really hard with a pen and cross your fingers that it would work. And a marker – forget about – that just ended up rubbing off all over your hand. What's the deal with those cards?
This year, we've got a better solution for you. It's free. It doesn't require a trip to the store. It's easy to write on. And it's compostable (or recyclable if your kiddos' classmates don't have access to composting). Check out our FREE kids' Valentine's Day card printables. You can use them for whatever you'd like, but they are perfect for school Valentine's card exchanges.
Related Reading: Can You Compost Valentine's Day Cards?
Over the weekend, my boys printed, cut, and signed these notes for their classmates. They each chose one design for all their classmates, but you can mix them up too if you'd like. We also made DIY heart crayons to go along with their Valentine's cards.
My older son chose to put the note and the crayon inside the bag while my younger son preferred to tape his card to the outside of the bag. Both are great!
If you're looking for a free, low-waste kids' Valentine card option, drop your email in the form below, and we'll send the printable with the whole collection of cards right to your inbox! We hope you love them.
And if you do use them, we'd love to see them in your home. Share on social media and tag @honestlymodern so we can see your final product!
Check out all our Valentine's content!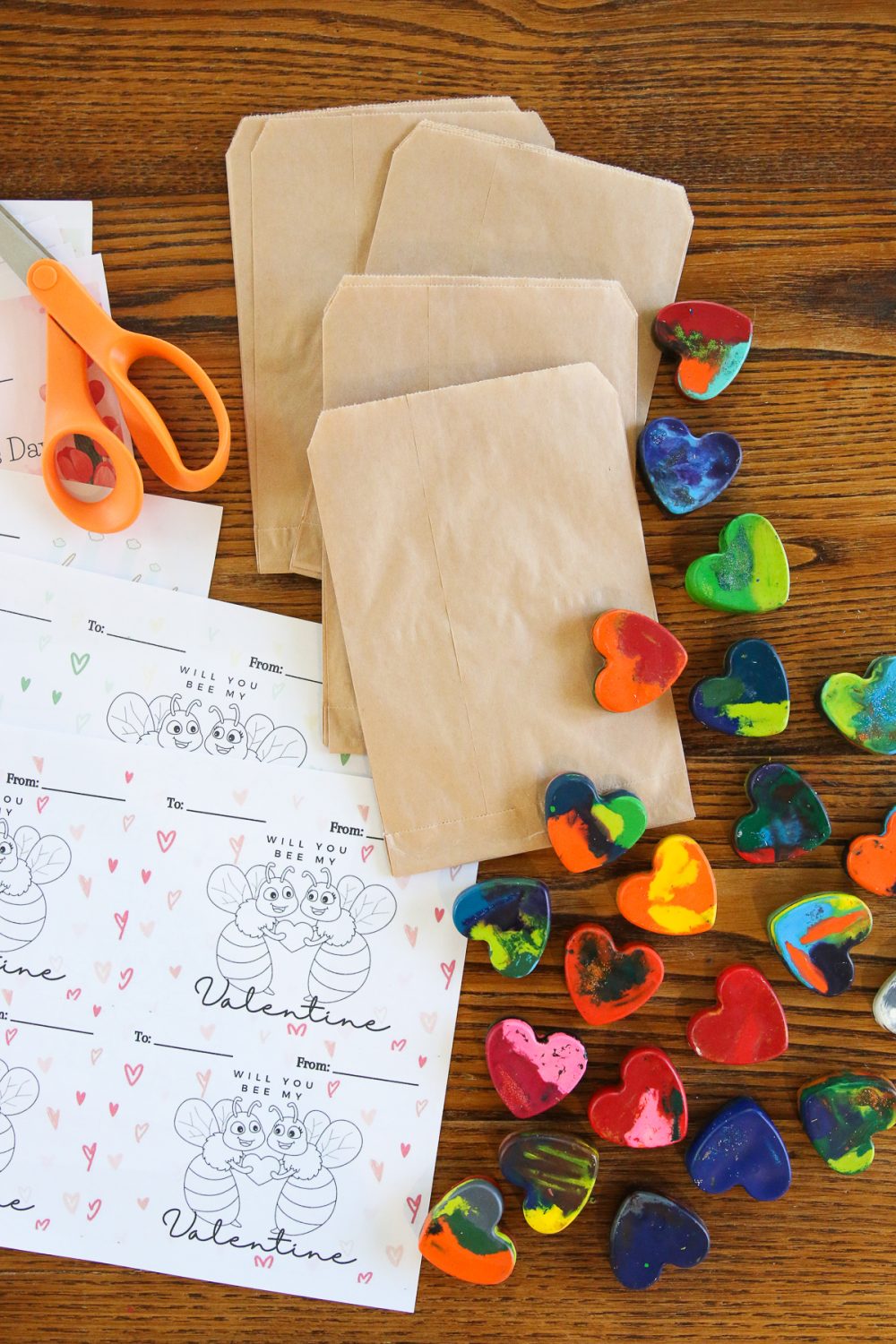 If you like kids' Valentine's ideas, you might also like:
Valentine's Day Strawberry Ice Cream Sandwiches
11 Sweet Ideas for An (Almost) Zero Waste Valentine's Day With Kids
What Can You Compost From Valentine's Day?
About The Author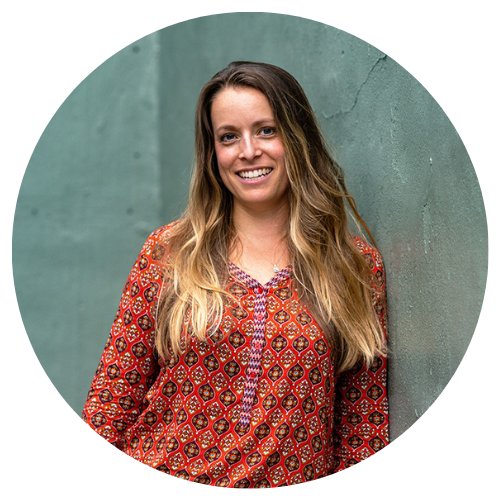 Jen Panaro
Jen Panaro, founder and editor-in-chief of Honestly Modern, is a self-proclaimed composting nerd and an advocate for sustainable living for modern families. In her spare time, she's a serial library book borrower, a messy gardener, and a mom of two boys who spends a lot of time in hockey rinks and on baseball fields.
You can find more of her work at Raising Global Kidizens, an online space to help parents and caregivers raise the next generation of responsible global citizens.