Easy STEM Activity for Kids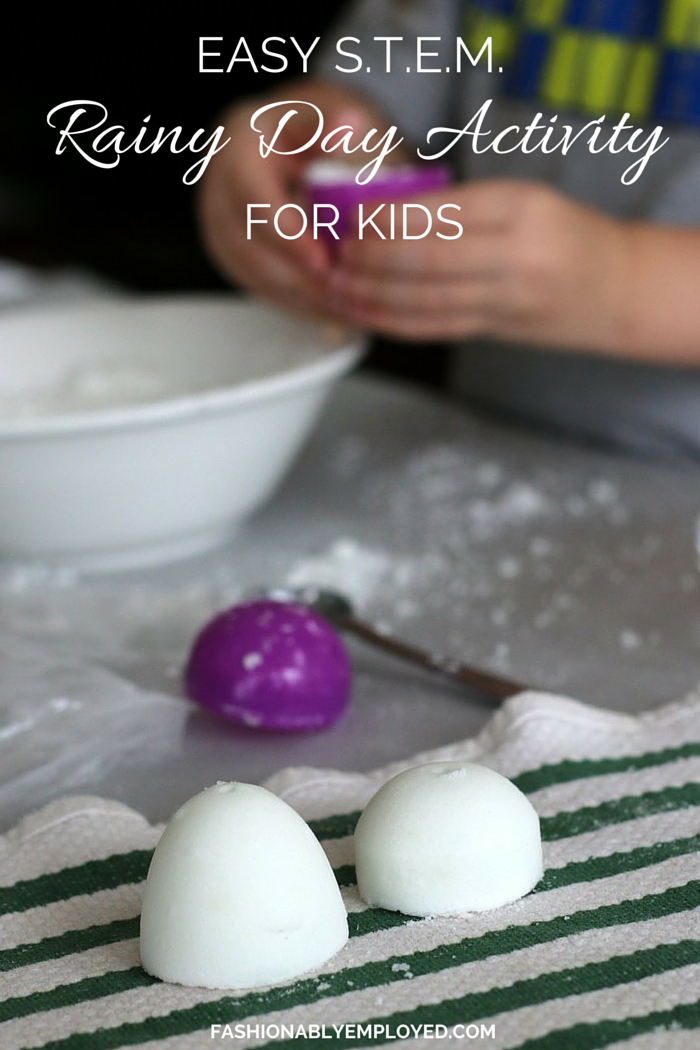 Do you ever find yourself wondering how to keep the little hands in your house busy? I'd love to send our little ones out to play every day. Living in a downtown Chicago apartment though, we don't always have the luxury of being able to head outdoors for some good old fashioned play time.
In the dead of winter or on a rainy spring day when we're cooped up in the house, I occasionally feel like I run out of things to do. How many times can we play basketball on the mini hoop in our living room or push the boys around the kitchen and living room in their toy car?!
Not long ago, I discovered Green Kid Crafts, a mom-owned company that offers creative and educational subscription box activities for children to explore various science and technology concepts in a fun and environmentally-friendly experience. Although predominantly a subscription service, I purchased one of their past discovery boxes in a single order to give it a try before I dove in head first.
I love doing creative projects with my boys. But to be honest, I do not like the planning process, and I'm rarely willing to make time for it. One time about a year ago, I think I scanned Pinterest for some fun, DIY projects I could try with my boys. I pinned a few things but never made progress beyond that. Bad mom? Lazy mom? Eh. I like to think I'm a "rather just focus on the fun part" mom. Let's go with that!
Long story short, if it takes much planning, I'm probably not going to do it. Honestly, I often feel like planning those activities creates too much anticipation anyway. I put forth all this effort and get excited for a "great, fun project" to do with the boys. When the time comes to hang out with them and try it out, they're never as excited as I'd hoped. Further, they've entirely lost interest long before the project is complete, leaving me to complete it on my own. womp. womp.
Green Kid Crafts to the rescue!
Last weekend, I actually executed a fun, 15 minute project with T! His attention span doesn't really last much longer than that for an activity like this, so the timing worked out perfectly. Green Kid Crafts did the leg work designing the project and compiling most of the components. I needed a few things like a towel, water, and a measuring spoon. Those are obviously all things that I can easily round up from my kitchen in just a few seconds.
From this Kitchen Science Discovery Box, we made the Fizzy Bath Bombs. T enjoyed the process of making the bombs. I think, though, that he more thoroughly enjoyed watching them fizzle like crazy while they dissolved in the bath tub. Also, T and J both found out during that bath that baking soda doesn't taste very good. Live and learn boys!
This particular Discovery Box comes with two other projects in it that still reside on our counter. Gorgeous summer weather may lure us outside more, but we'll have plenty of rainy spring days to come I'm sure. Let's be real too. Chicago summer only lasts about 17 hours, so we'll be wearing parkas and holed up in our house soon enough!
If you're also a "let's just focus on the fun things" mom like me and not up for the whole "hunting and gathering" challenge of DIY projects, you might thank the lovely moms behind Green Kid Crafts like I have. For a couple more days, you can buy a twelve month subscription (1 box per month) and get three months free with code THREEFREE. At about $15 per box with 3 – 6 activities per box, I'm not sure I could even round up the supplies on my own for that price if I had the desire?!
Are you a project planner? Do you have any tricks up your sleeve to keep the kiddos entertained when cooped up in the house? I'd love to hear any other ideas you have. We definitely have plenty of bad weather days in Chicago that require some serious gusto to keep the boys from gluing their noses to the iPad from breakfast to bed.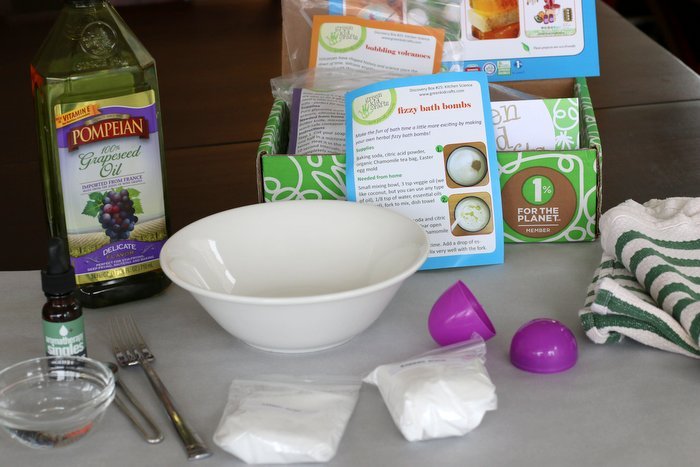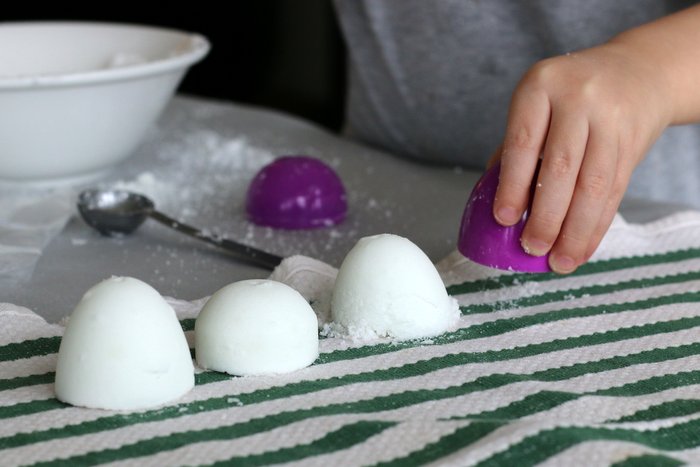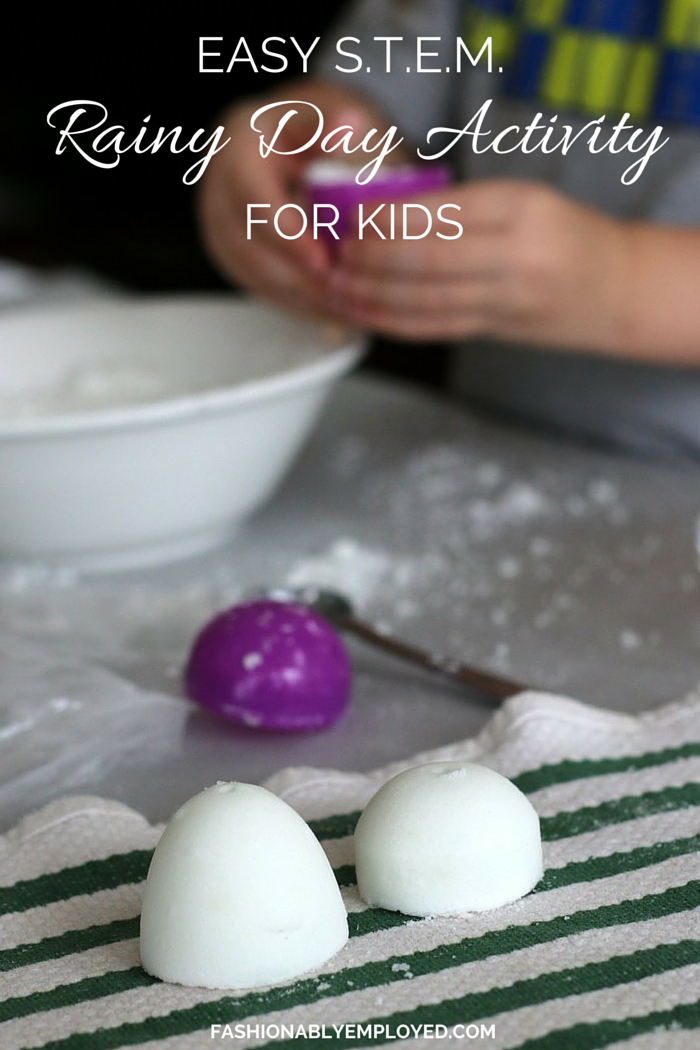 Heads Up: This post is not sponsored. I purchased the craft box entirely on my own. However, this post does contain affiliate links. I share about this product only because I found it to be something that really suited our needs and T and I enjoyed. If you choose to try this out for yourself using one of the affiliate links above, I earn a small commission (that has no impact on your purchase price) and thank you greatly for supporting the blog!