Conscious Consumption: Secondhand Shopping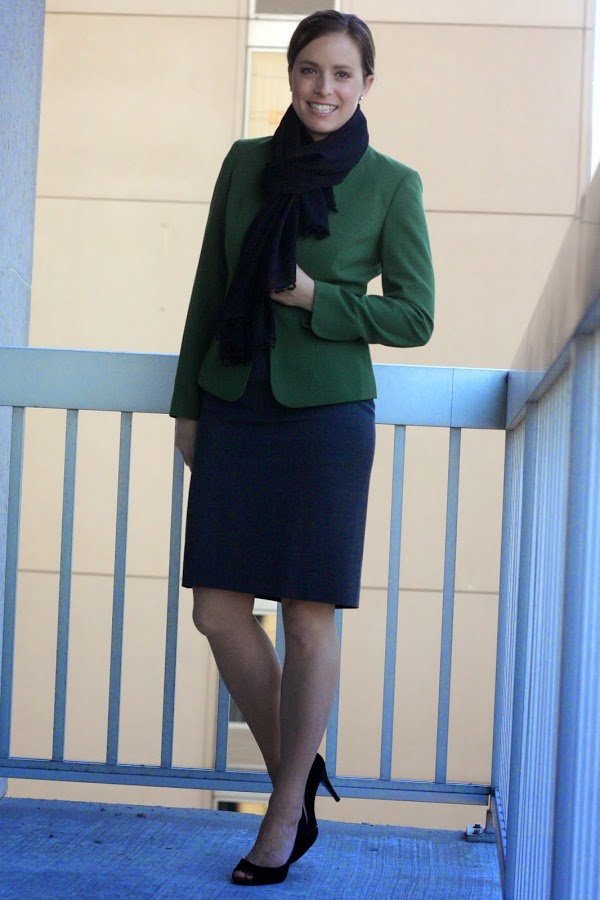 This post is the introduction to a five part series about being a conscious consumer.
Intro: Conscious Living ~ Part 1: Secondhand Shopping ~ Part 2: Invest With Intention
Part 3: Education ~ Part 4: Care For Your Clothes ~ Remixing Ideas: Remix Your Closet
I suspect I'm about to ruffle some feathers and simultaneously make some new friends.
Although popular in the blogging world for making new outfits and keeping up with all the latest trends increasing possible, I am not a huge fan of fast fashion.
You know the stores. The ones whose wares fall apart each season to ensure both that items are affordable but also that shoppers return each season to refill their closets. Those stores where selection turns over so fast that if you like it today and don't buy it, it may no longer be there tomorrow. I don't need to name them and have nothing personal against any of them. I just don't care for the wasteful spirit encouraging such care free purchasing and disposal of goods using so many of our precious resources and then so quickly commanding boatloads of space in our overflowing landfills. And honestly the clothes never seem to fit well or feel great anyway.
I have shopped at these stores. And I haven't vowed to never step foot in them. But honestly, I don't really even feel so inclined to visit. I can't really remember the last time I shopped at one of these stores actually. So as of late (the last couple of years or so) I have been consciously making an effort to ensure additions to my closet are more sustainable or socially responsible options. I'm not perfect. And I'm not here to judge. And I'm not on all-consuming life mission to focus all my energies on sustainable consumption. (I told you a little about the small changes I've made throughout my life last week.) Having time in my life for that might be nice. But I have other priorities as well. So I do my best to be a conscious consumer committing a reasonable amount of time and energy suitable for my lifestyle; I figure that if we all make a few small changes, it might create a pretty meaningful impact.
Each day this week, I'll share a bit about how I've incorporated being a slightly more socially responsible style consumer into my everyday life.
First up, a topic many of you know I'm committed to, shopping secondhand.
Not only does shopping secondhand selfishly save me a few bucks, but I lengthened the life of an item that may otherwise have landed in the trash. And I've (in theory) saved one item from ever being produced that I may have purchased out of production. Don't get me wrong. I'm not living a fantasy thinking that each item I buy means Fast Fashion Store's manufacturer in China produces one less. But as a practice, if we're all buying fewer items off their racks, they will stock fewer on their shelves and require less from the manufacturer in the long run.
Secondhand shopping could be from thrift stores, consignment shops, online resale outlets, clothing swaps, garage sales, or a whole heck of a lot of other options. Consignment shops tend be more curated than thrift stores, and consequently, have somewhat higher prices. Online shopping for secondhand goods can be tough because it really is helpful to try things on, but many of the larger online resale shops offer return policies.
A few of my favorite thrift stores in my neck of the woods are Savers, Goodwill, and The Salvation Army. But thrift stores vary greatly based on geography and there are some great ones in other local areas.
I think the biggest consideration when finding the right thrift store is the neighborhood and potential donors near the store. I believe there are two factors to consider about the community:
What will they donate?
I've had the best luck shopping in nice suburban neighborhoods where donors tend to wear clothing in brands I typically like (read: fancier neighborhoods generally means fancier clothes being donated and the opposite would likely hold true as well). You may not like fancier clothes, and that's cool. Just go to neighborhoods where community members are likely to buy and wear and then donate the clothes you want to thrift.
Will they shop there?
It helps to be out of the city, which tends to be full of young and creative fashionistas more willing than the busy suburban moms to scan through the racks and snag all the great pieces right as they're being added to the shelves. In other words, the suburban thrift stores garner less "competition" from your fellow thrifters.
What are you favorite thrift shops? I'd really love to know! Please share in the comments. I gave away my secrets, now it's time to dish yours!