Industry, Innovation, and Infrastructure | Picture Book List For United Nations Sustainable Development Goal #9
Picture books are a great entry point to many difficult conversations with our kids. Read on for more about this creative project to help kids connect with and understand the global social and environmental justice goals as defined by the United Nations Sustainable Development Goals in an age-appropriate way.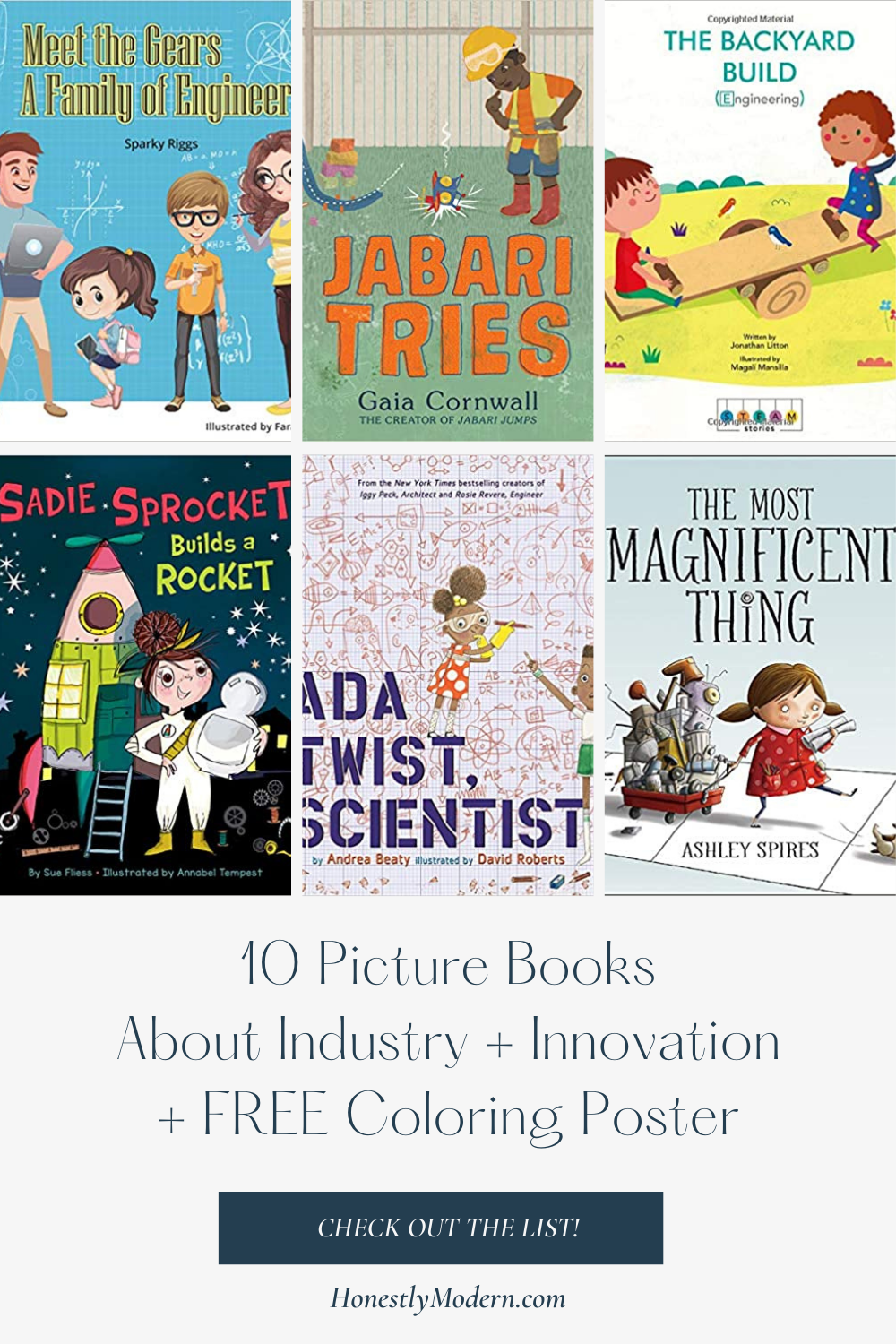 This picture book list is part of a series of picture book lists that align with the United Nations Sustainable Development Goals. We've created a picture book list for each of the 17 United Nations Sustainable Development Goals as well as a FREE coloring poster to track progress and explore the United Nations Sustainable Development Goals with kids.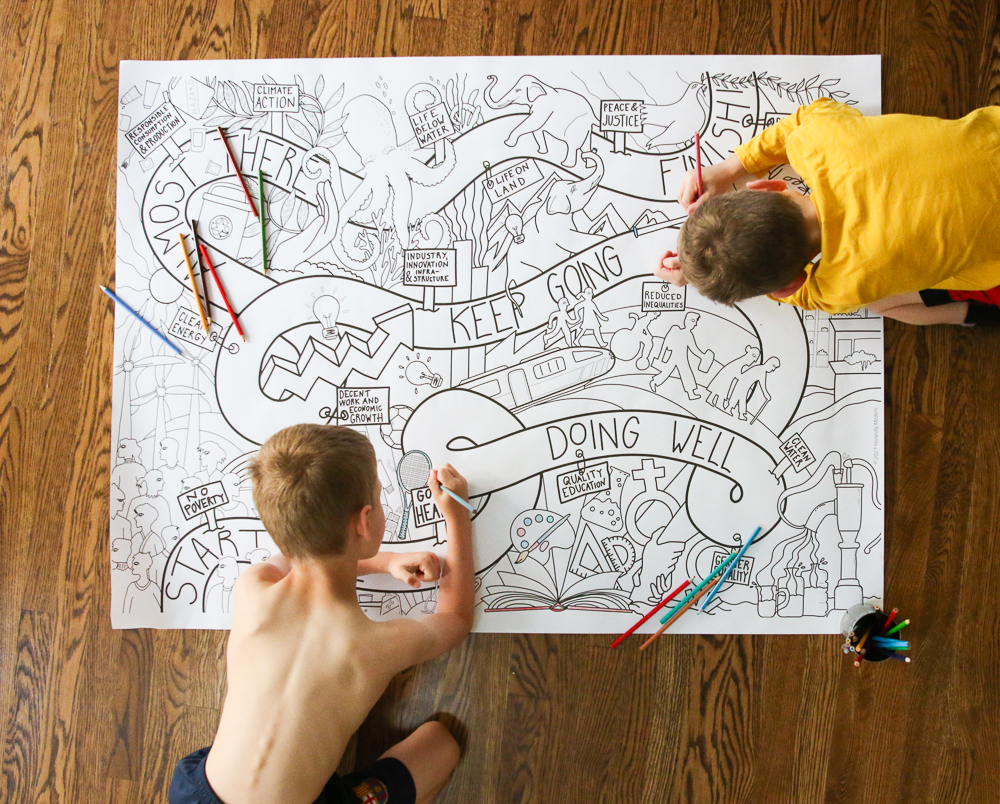 Learn More & Download The Free Coloring Poster
To learn more about the FREE coloring poster and see all 17 picture book lists, head to the United Nations Sustainable Development Goals Coloring Poster and Picture Book List homepage. Alternatively, simply sign up for our email list below and receive a link to download the FREE coloring poster.
What Are The United Nations Sustainable Development Goals?
In 2015, the United Nations adopted 17 Sustainable Development Goals (SDGs), a collective framework for peace and prosperity for people and the planet, now and into the future. The Sustainable Development Goals have broad intentions to end poverty and other deprivations while recognizing the need to simultaneously improve health and education, reduce inequality, spur economic growth, and tackle climate change.
Industry, Innovation, and Infrastructure | United Nations Sustainable Development Goal #9
Healthy industries, strong infrastructure, and continuous innovation are important for a flourishing society. The United Nations intends to promote resilient infrastructure that can withstand heavy use, changing climate, and dynamic social needs. Furthermore, the industry and innovation should be inclusive and consider the impacts on all people (not just a select few). Specifically, it's important to consider impacts of innovation and development on marginalized communities who often do not have a seat at the decision-making table.
A Note on Buying and Borrowing Books
We include affiliate links to books we recommend. If you purchase through one of these links, Honestly Modern earns a very small commission that has no impact on your purchase price.
If you can find the books from your local library, from a friend, at an independent bookstore, or through a used book shop, those sources are ideal. Using the library is zero waste, saves money, and saves space in your home because you can read all the books without storing all the books on your bookshelves. If you're not sure of the best way to use your local library, check out these tips to make the most of your local library. With a little exposure, your kids will learn to LOVE the library!
If you prefer to listen to audiobooks, we recommend using Libro.fm, our favorite audiobook app. We've tried several audiobook apps and love that Libro.fm supports independent bookstores and offers a great user experience.
Picture Books About Industry, Innovation, and Infrastructure
The following books highlight creative kids using innovation and science to solve problems in their worlds. Many of the books highlight that we don't always get it right on our first try and we often have more success working as a team. But in all cases, we benefit from a diverse population providing input and effort toward strong and just industry, infrastructure, and innovation.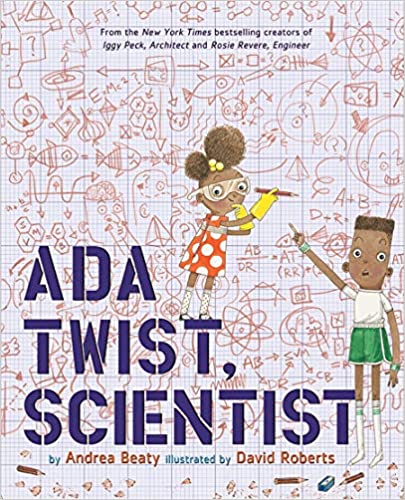 Ada Twist Scientist by Andrea Beaty
Ada Twist's head is full of questions. Ada has always been endlessly curious. Even when her fact-finding missions and elaborate scientific experiments don't go as planned, Ada learns the value of thinking her way through problems and continuing to stay curious in order to find new ideas and innovations.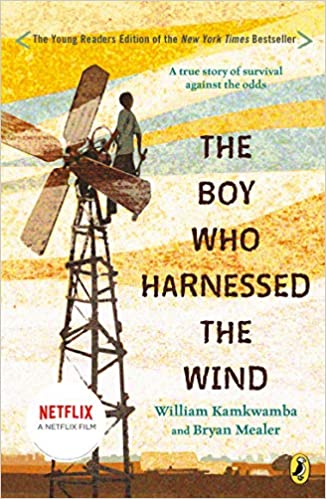 The Boy Who Harnessed The Wind by William Kamkwamba
Based on a true story, this book explores the accomplishments of a young boy in Malawi, in Africa, who watches his family's farm die off due to drought. Using his local library and teaching himself English, the language in which all the scientific books are written, he figures out how to use trash and miscellaneous parts lying around his community to create a windmill. He uses the windmill to create electricity and, eventually, power a well for his family's garden. This story is so wonderful for children on so many accounts. With respect to this UN SDG, it highlights the role innovation and creativity can have in solving complex problems about life's most basic needs.
The Most Magnificent Thing by Ashley Spires
A little girl has the vision to create a perfect thing (which is not described early in the story). She has many failed attempts but just can't execute the vision in her head. She takes a break, comes back to her work, continues to work on her ideas, and eventually creates exactly what she wanted. If at first you don't succeed, try, try again.
Meet The Gears A Family of Engineers by Sparky Riggs
Sam is a curious, 8-year old girl in a family of Engineers. Join her journey to learn about different types of Engineers and how they design the products that we use every day. Readers better understand and appreciate different engineering disciplines such as computer, software, environmental, mechanical, aerospace, and electrical engineering.
There is a second book in this series called Meet The Gears A Family of Engineers Career Day.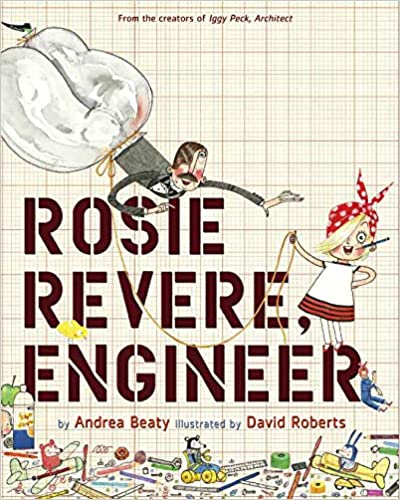 Rosie Revere, Engineer by Andrea Beaty
Rosie Revere dreamed of becoming a great engineer. Where some people see rubbish, Rosie sees inspiration. Alone in her room at night, shy Rosie constructs great inventions from odds and ends. Hot dog dispensers, helium pants, python-repelling cheese hats: Rosie's gizmos would astound—if she ever let anyone see them.
Afraid of failure, she hides them away under her bed. Until a fateful visit from her great-great-aunt Rose (AKA Rosie the Riveter!), who shows her that the first flop isn't something to fear—it's something to celebrate. And you can only truly fail if you quit.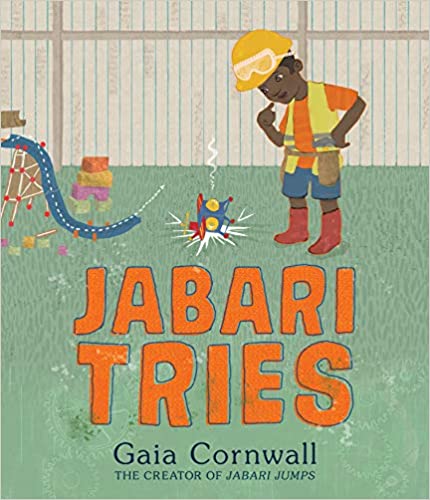 Jabari Tries by Gaia Cornwall
Building something new takes time and patience. There may be a few failures and missteps along the way. Jabari wants to make new machine and finds out through some frustrating failures that we have more success when we learn from our mistakes and also work together as a team.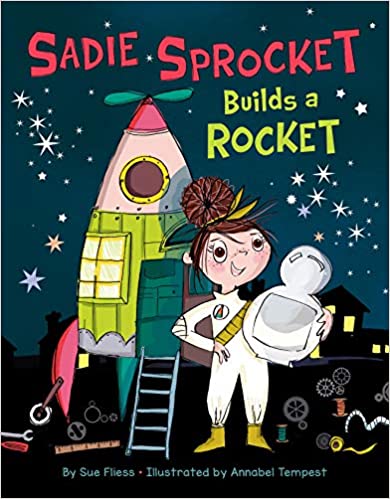 Sadie Sprocket Builds A Rocket by Sue Fliess
Sadie is a young girl with a big dream to go to Mars. She sets her sights high and learns everything she can about the planet and space. She and her stuffed animals prepare for the historic journey. Travel with Sadie on her fun journey to Mars and see how she uses creativity to build the things she needs to travel to a new planet.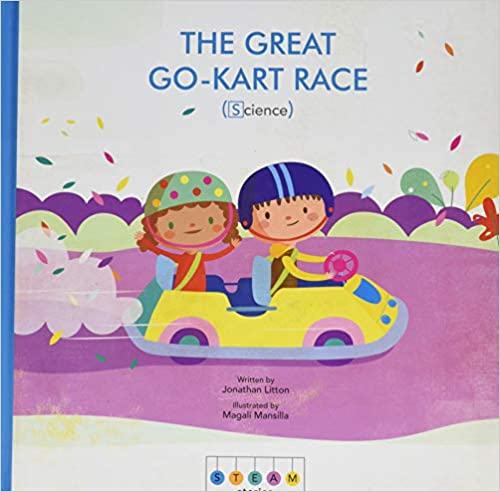 The Great Go-Kart Race by Jonathan Litton
Two young kids want to participate in a go-kart race. They need to build their go-kart and also fix it along the way as they run into problems during the race. The book highlights various science and technology skills related to trial and error, making adjustments, and testing multiple solutions to a problem. Each solution also touches on various scientific concepts like mass, velocity, and friction.
Iggy Peck Architect by Andrea Beaty
Iggy Peck is a stellar builder and dreams of being an architect. Unfortunately, few people appreciate Iggy's talent and certainly not his second-grade teacher, Miss Lila Greer. It looks as if Iggy will have to trade in his T square for a box of crayons . . . until a fateful field trip proves just how useful a mast builder can be.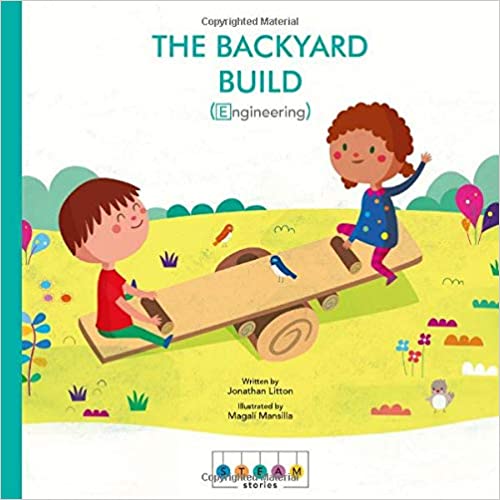 The Backyard Build by Jonathan Litton
Another book in this science and technology series from Litton, the same two young children want to build a playground in their backyard. They work with an adult to create various components of a playground addressing scientific topics at an introductory level throughout the story.
What other books about innovation, building industry, and creating strong infrastructure have you seen that would resonate with young readers? If you know of others not included in the list above, be sure to share them!
And if you have not done so already, be sure to check out the other booklists aligned with the United Nations Sustainable Development Goals and print out the FREE Coloring Poster!