Gender Equality | Picture Book List For United Nations Sustainable Development Goal #5
Picture books are a great entry point to many difficult conversations with our kids. Read on for more about this creative project to help kids connect with and understand the global social and environmental justice goals as defined by the United Nations Sustainable Development Goals in an age-appropriate way.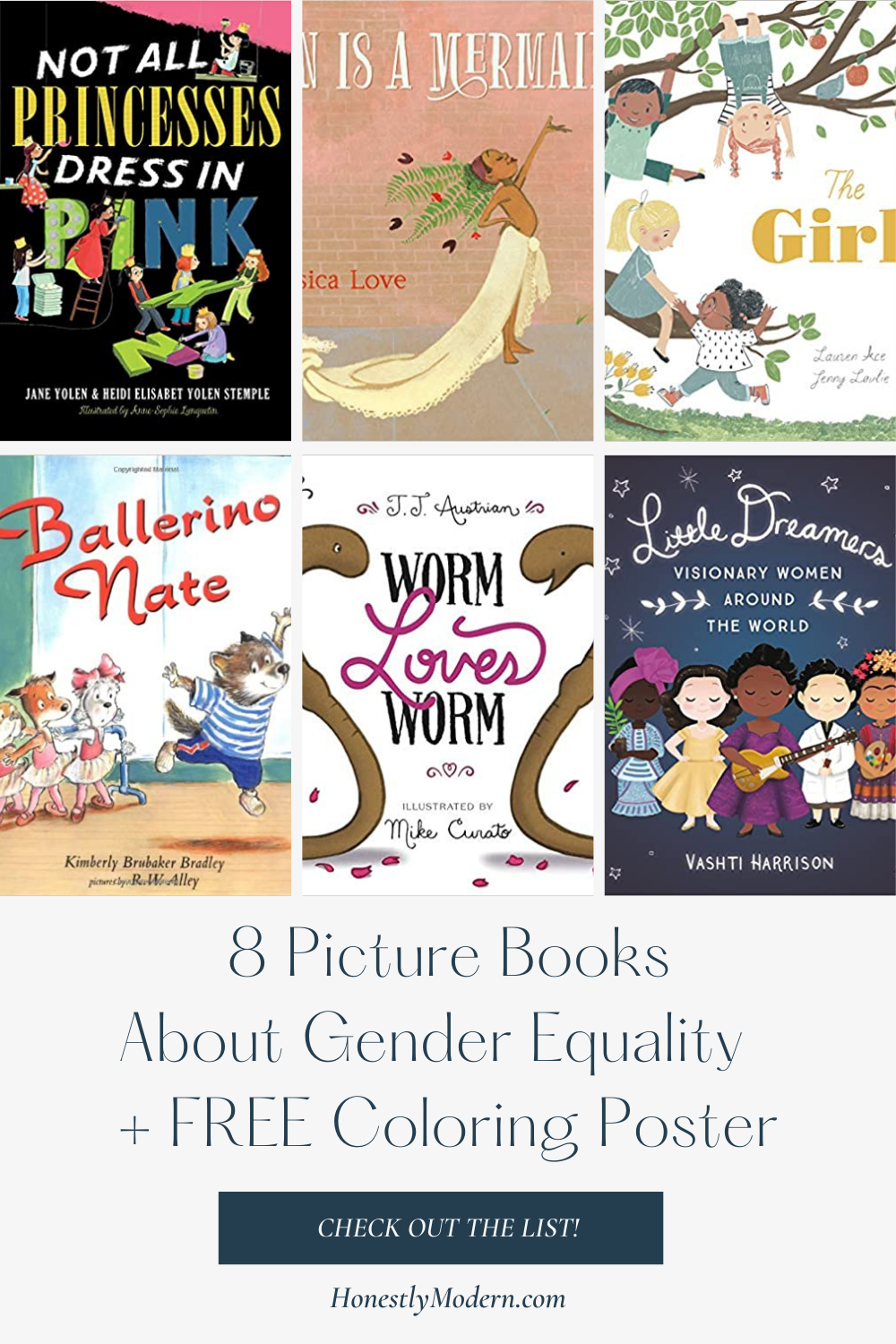 This picture book list is part of a series of picture book lists that align with the United Nations Sustainable Development Goals. We've created a picture book list for each of the 17 United Nations Sustainable Development Goals as well as a FREE coloring poster to track progress and explore the United Nations Sustainable Development Goals with kids.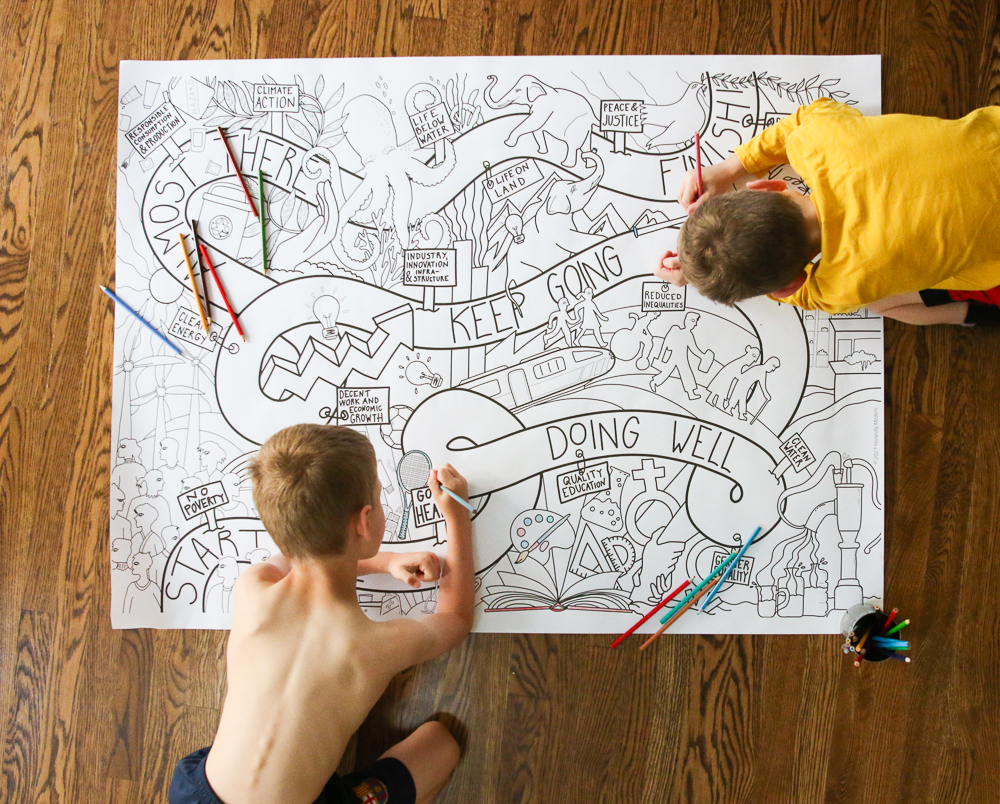 Learn More & Download The Free Coloring Poster
To learn more about the FREE coloring poster and see all 17 picture book lists, head to the United Nations Sustainable Development Goals Coloring Poster and Picture Book List homepage. Alternatively, simply sign up for our email list below and receive a link to download the FREE coloring poster.
What Are The United Nations Sustainable Development Goals?
In 2015, the United Nations adopted 17 Sustainable Development Goals (SDGs), a collective framework for peace and prosperity for people and the planet, now and into the future. The Sustainable Development Goals have broad intentions to end poverty and other deprivations while recognizing the need to simultaneously improve health and education, reduce inequality, spur economic growth, and tackle climate change.
Gender Equality | United Nations Sustainable Development Goal #5
Around the world, women and girls are marginalized and have fewer opportunities available to them. Research shows that communities thrive when women and girls in those communities have equity and opportunity. The United Nations Sustainable Development Goal, Gender Equality, seeks to empower women and girls while providing gender equality to all.
A Note on Buying and Borrowing Books
We include affiliate links to books we recommend. If you purchase through one of these links, Honestly Modern earns a very small commission that has no impact on your purchase price.
If you can find the books from your local library, from a friend, at an independent bookstore, or through a used book shop, those sources are ideal. Using the library is zero waste, saves money, and saves space in your home because you can read all the books without storing all the books on your bookshelves. If you're not sure of the best way to use your local library, check out these tips to make the most of your local library. With a little exposure, your kids will learn to LOVE the library!
If you prefer to listen to audiobooks, we recommend using Libro.fm, our favorite audiobook app. We've tried several audiobook apps and love that Libro.fm supports independent bookstores and offers a great user experience.
Picture Books About Gender Equality
The following list of picture books about gender equality highlight opportunities to advance gender equity, how women and girls sometimes have limited opportunities as a result of their gender, and also how gender equity can improve the quality of life for so many.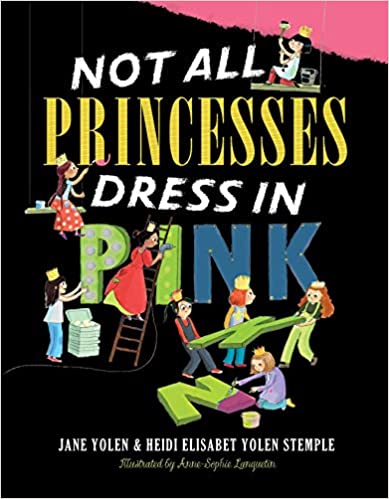 Not All Princesses Dress in Pink by Janie Yolen
This cute story highlights girls, who happen to wear crowns, who also like to wear lots of other types of clothes. The clothes relate to lots of different non-traditional "female interests" like building, playing sports, and jumping in mud puddles.
Ballerino Nate by Kimberly Brubaker Bradley
Inner little boy loves dancing. His mom takes him to a ballet and he really wants to be a ballerina. His brother keeps telling him he can't be a ballerina because only girls are ballerinas. This makes him sad. As you might expect, the book leaves readers understanding that dancers don't have to be girls.
Little Dreamers: Visionary Women Around The World by Vashti Harrison
This book is not a story. Instead, it profiles about fifty women from around the world who were leaders in their time and area of expertise. They saw the world differently and paved paths for new ideas to flourish. While you likely won't sit and read this book all at once, it's a great reference to have at home and read a few pages each day.
William's Doll by Charlotte Zolotow
A little boy really wants a doll but his brother and father tell him that only girls can have dolls. One day, he tells his grandmother that he wants a doll, so she takes him to the store to buy exactly what he has wanted for so long. When he father asks why he needed a doll, his grandmother insists that the doll will teach him how to care for another person and eventually be a great father. Dolls aren't just for girls.
Little Leaders: Bold Women in Black History by Vashti Harrison
This series of stories features many Black women who have acheived great things in history. Share a few of these short biographies each night with your little ones to bring awareness to the many accomplishments of Black women and how much they can contribute to our society.
Julian Is A Mermaid by Jessica Love
Julian is a young boy who wants to be a mermaid in this somewhat abstract story about gender. His grandmother welcomes his desire to dress like a mermaid and admire the people who appear to be either transgender or drag queens in the story. This book can help kids reflect on fluidity of gender and how each of us chooses to dress and act.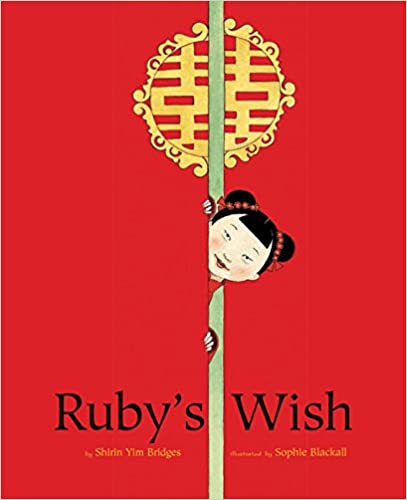 Ruby's Wish by Shirin Yim Bridges
Based on a true story, Ruby is a young girl in a family with many children. She lives in China at time when few girls receive an education and women are expected to tend to the home. Despite tradition, Ruby tells her grandfather that she wishes to have an education, and she is one of very few girls allowed to pursue university. This makes her very happy, and can help children recognize that not all kids have equal opportunity for education even if it's deserved.
The Girls by Lauren Ace
This is a story of four young girls who are all different but develop a strong friendship as children. Like the apple tree under which they play, the roots of their friendship grow ever deeper with the passage of time.
Although the story isn't specifically about gender equality, each of the girls grows into a woman who accomplishes great things on her own path. Despite their divergence in life, the remain friends and support each other through hard times. I love that this story presents women as strong and successful individually and supportive of each other despite different backgrounds, strengths, and ultimate paths of life.
Worm Loves Worm by J. J. Austrian
Did you know worms are hermaphrodites? They have male and female reproductive organs. This book tells the story of two worms getting married and highlights how they don't exactly follow traditional of male and female roles in a wedding. It's both an interesting read highlighting the science of worms as well as an underlying commentary about gender in relationships.
It Feels Good to Be Yourself: A Book About Gender Identity by Theresa Thorn
This sweet, straightforward exploration of gender identity will give children a fuller understanding of themselves and others. With child-friendly language and vibrant art, It Feels Good to Be Yourself provides young readers and parents alike with the vocabulary to discuss this important topic with sensitivity.
What other books help convey the importance of gender equality and how entire communities thrive when women and girls are given the same opportunities as men in their societies? Leave your recommendations in the comments so we can check them out!
And if you have not done so already, be sure to check out the other booklists aligned with the United Nations Sustainable Development Goals and print out the FREE Coloring Poster!