Seasoned Chicken & Vegetable Quinoa Salad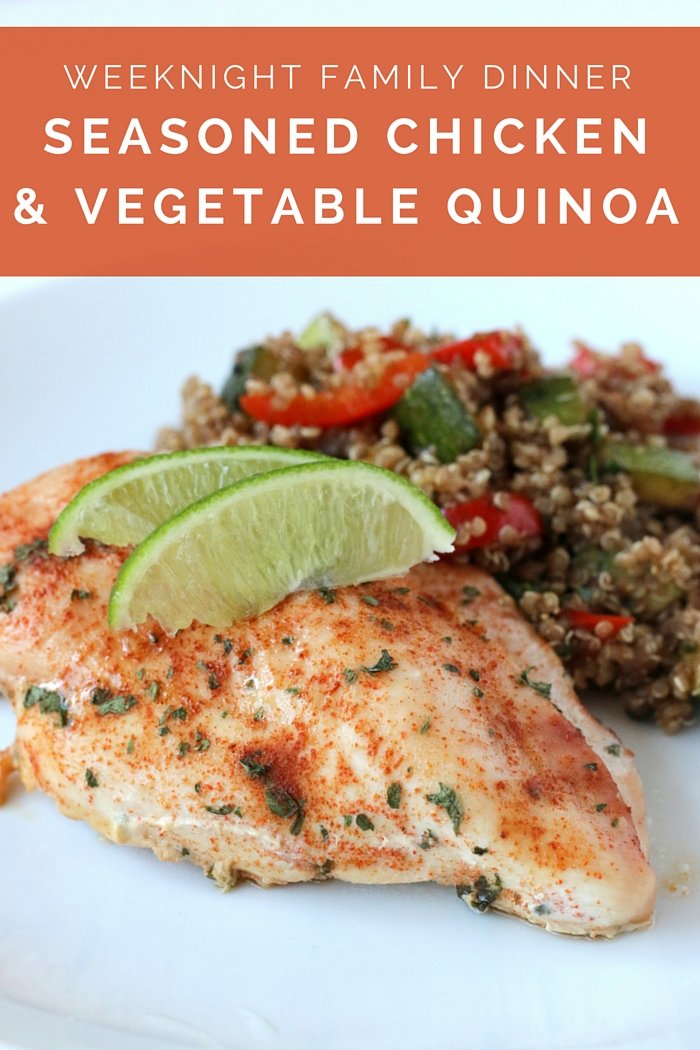 Ever wish you could build on your kitchen skills? Here's your solution:
A cooking class.
Really.
I know they can be a bit pricey sometimes, but I've taken a couple and they were totally worth the price of admission. Not only did I attend with a friend and enjoy a girls' night out, I came home with a full stomach and lots of new skills and great recipes. After our first cooking class, my friend and I even threw a small party to remake the recipes for all of our friends.
The two recipes today are modifications from recipes I made at classes at Chicago's The Chopping Block. They host loads of recreational cooking classes. I'm sure something similar exists in many of your cities.
I make the chicken regularly. Sometimes I bake it. Other times I grill it. The photo above is a bit light on the rub. A heavier dose of the rub on an outdoor grill and the chicken will look more like my version from last week. If you're feeling ambitious, whip up a batch of the peach sauce too (recipe in the comments of the post). M says it's not complete without the sauce, though I don't necessarily agree.
Cross This Off Your To Do List: Peach sauce or no sauce, go check out a local cooking class and definitely bring a friend! Not only will you enjoy the time together, you'll leave feeling like a Kitchen Boss. And you can't complain about that!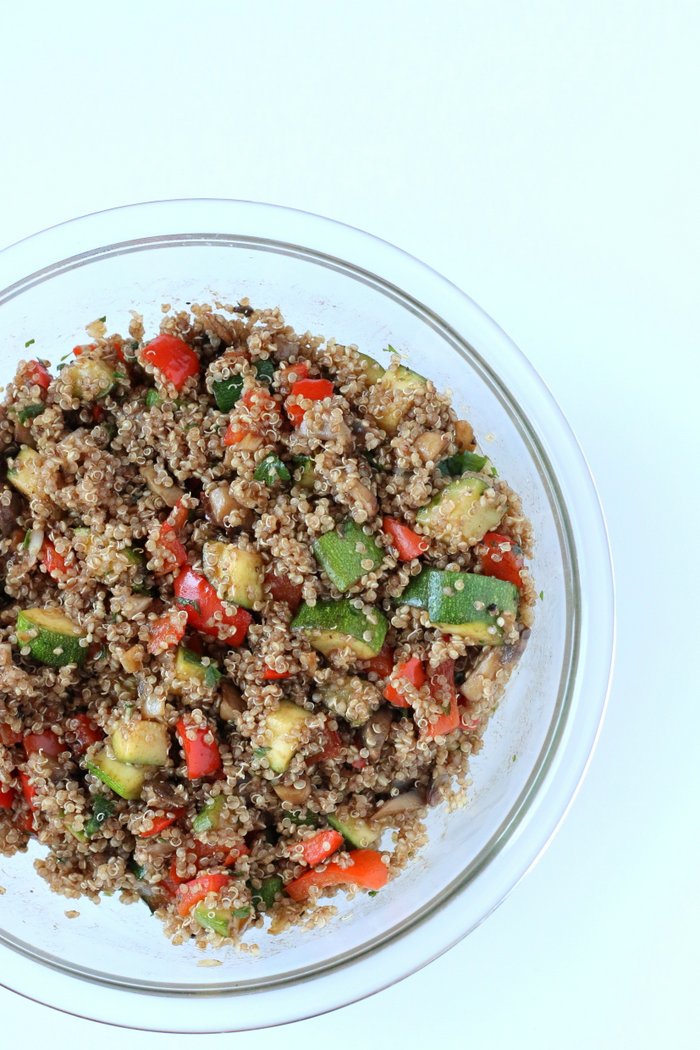 Seasoned Chicken
Ingredients
4 chicken breasts, boneless and skinless
1 - 2 tbsp grapeseed oil
⅛ cup kosher salt
¼ cup brown sugar
¼ cup chili powder
2 tsp cinnamon
2 tsp cumin
2 tsp onion powder
2 tsp garlic powder
Instructions
Brush chicken with grapeseed oil to coat.
In small bowl, mix together salt through garlic powder. Evenly distribute the rub on the chicken. (I only used about half the rub and saved the rest for another day. Be sure to pour the rub onto the chicken to ensure it doesn't get contaminated by raw chicken so any leftover can be used later.)
Heat a grill pan over medium heat.
Grill chicken 6 - 8 minutes on each side, or until cooked through.
Nutrition Information:
Serving Size:

1 grams
Amount Per Serving:
Unsaturated Fat:

0g