Perfect Playlist for a Holiday Dance Party With Kids
Are the holidays stressing you out? Or maybe you're just looking for a few minutes of genuine fun with family? De-stress and sweat it out with a holiday dance party with your kids. These songs will light up your kitchen!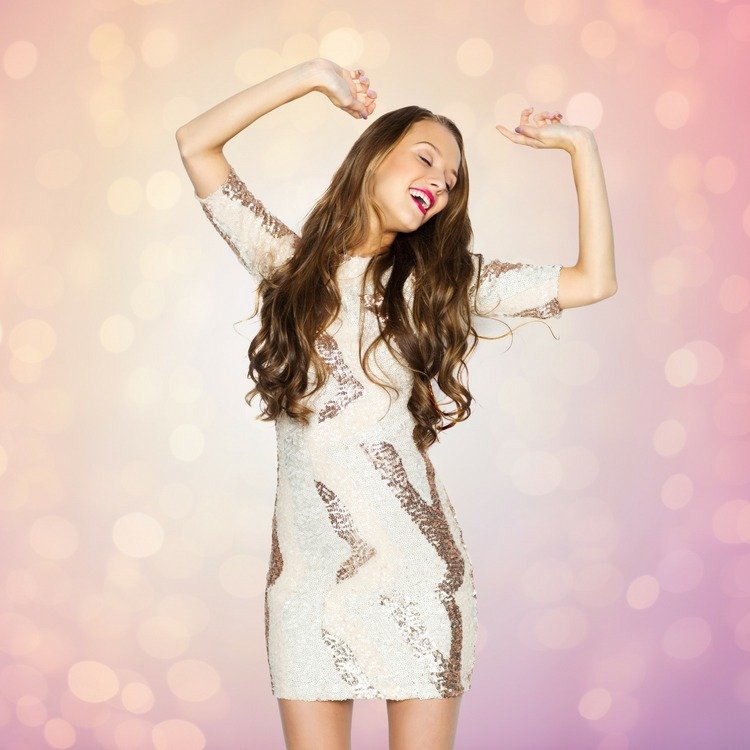 Holiday time can feel really stressful (thanks Captain Obvious). With so many demands on our time, it's easy to forget to stop and smell the cinnamon. When you're baking, doing dishes, getting ready for the next event, or just hanging out at the house, there's never a bad time for a dance party!
The boys and I throw dance parties in our kitchen on a pretty regular basis (when no one is else is watching, of course). Sorry, no dance parties coming to YouTube or Insta Stories from this abode. Mid afternoon seems to be a popular time to turn up the tunes, sing our hearts out, and burn off a few of the extra calories after we indulged in one (ok.. three or four) too many cookies. Have you tried these triple chocolate chip Nutella stuffed cookies or these pumpkin chocolate chip cookies?! Don't judge us until you have; they're pretty friggin' good.
No matter your holiday plans, I suspect just about all of us could use a holiday dance party in the next few weeks. I put together a Spotify playlist to pump up with my boys in the car or the kitchen and thought you might enjoy it too. Listening to energetic holiday music with our kids is free, involves zero clutter (insert hands in the air emoji), and is a great way to connect and create fun holiday memories with family and friends.
So do it! And if you're feeling brave, tag me in the video you share so I can see it. If enough people share their holiday dance parties, maybe I'll build up the courage to do the same.
If you have a friend with a little holiday stress or just a kiddo or two that could use a dance party, share this with them. It might be the most fun holiday gift they receive!