Banana Cucumber Mango Green Smoothie
Want to try an easy and delicious green smoothie to use up several of the fruits and veggies you might have lingering in your freezer? Smoothies are one of my favorite breakfasts and a great way to reduce food waste. Read on for this banana cucumber mango green smoothie recipe that I bet you'll love!
This post contains affiliate links.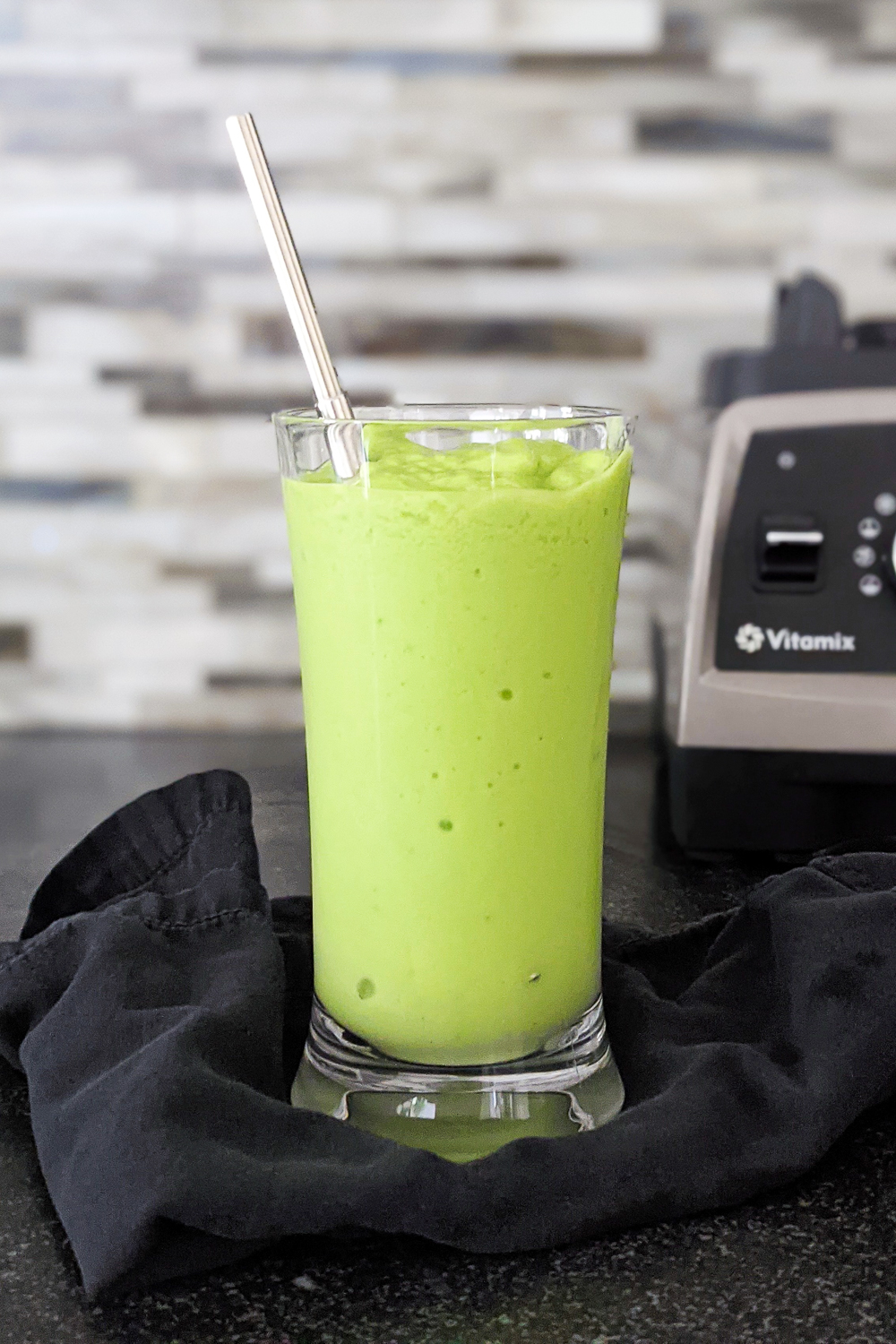 I was never a green smoothie fan. In fact, I had quite an aversion to them. I'm fairly particular about food textures, and I really don't like the fibrous feel of spinach in a smoothie.
Smoothies in the Vitamix Are My Favorite
Then we got a Vitamix, and this little machine took my smoothie style for a whirl. We have the Vitamix Pro 750, but there are several great models at various price points that are fantastic.
The Vitamix breaks down and beats up every speck of smoothie more than any mixer I've tried in the path. The Vitamix nixed the spinach texture and mixed everything together in such a delicious way.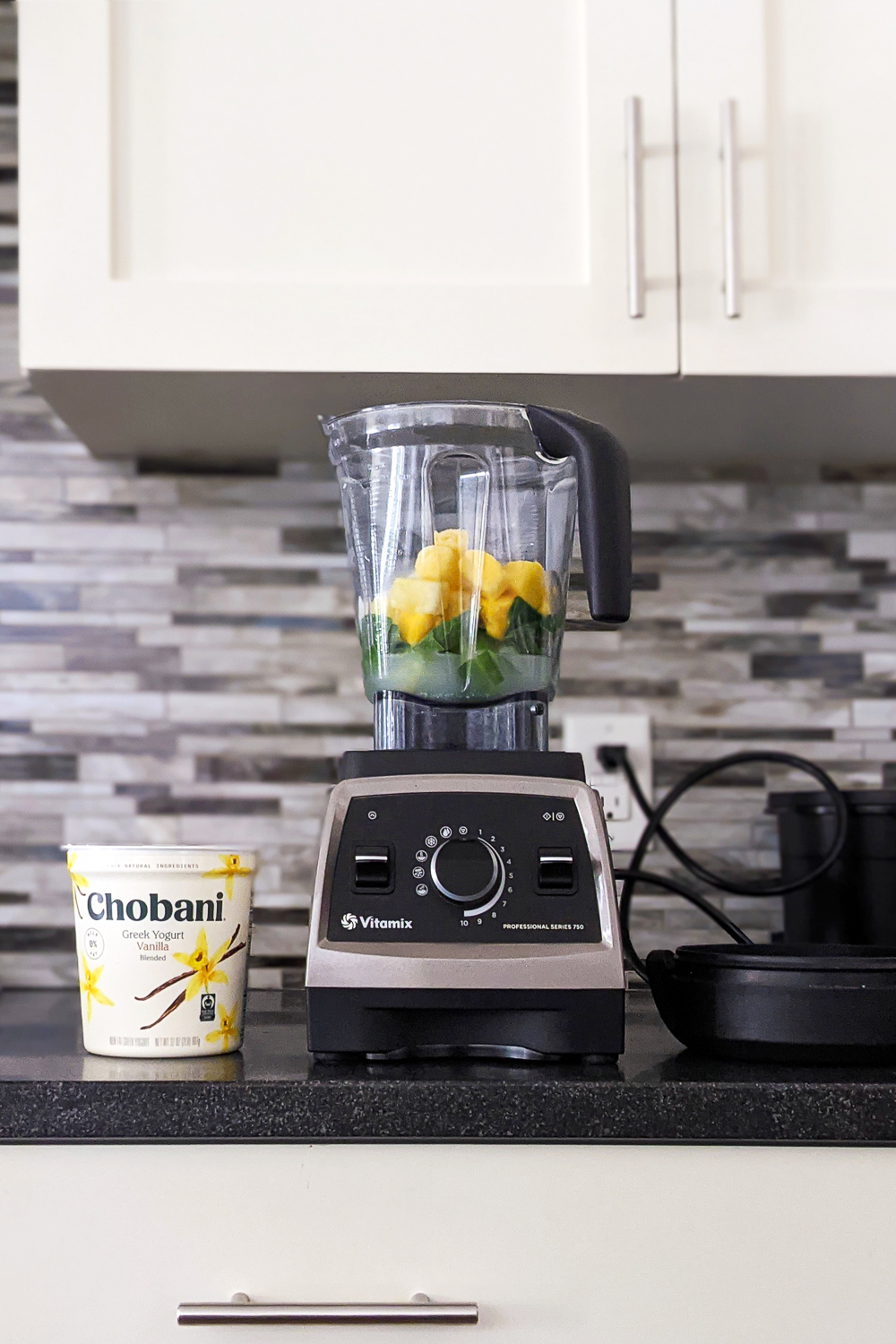 Freezing Produce Before It Goes Bad
We often have leftover fruit and vegetables that we don't always get to eat, so we have quite the stash of frozen produce in our freezer to use for smoothies, soups, sauces, and more.
With lots of cucumbers coming out of our garden this summer and not enough appetite to eat them all, we chopped them up and put them in the freezer for smoothies. You could also use them for any of the recipes in this post where I planned an entire week's meals around the bounty of cucumbers we harvested from our garden.
After landing on this spinach, banana, mango smoothie that we loved, my husband decided to mix it up with some cucumbers from our freezer stash. I suggested we add a bit of vanilla Greek yogurt to make it a bit creamier, and it turned out to be delicious.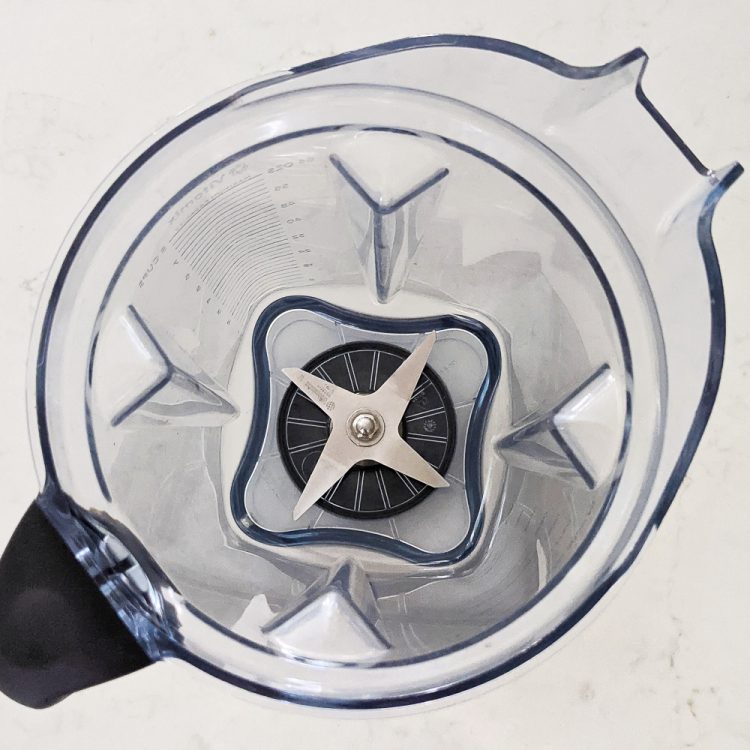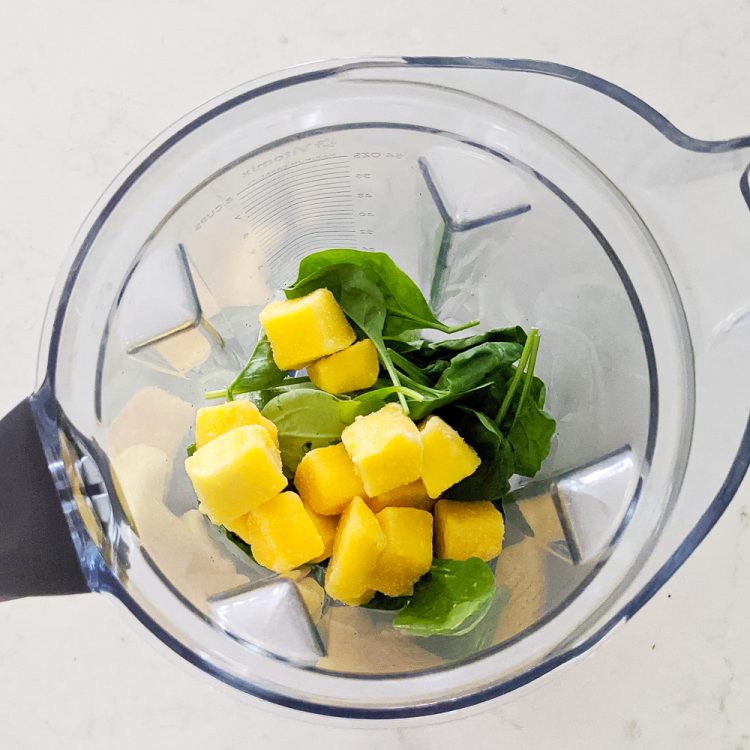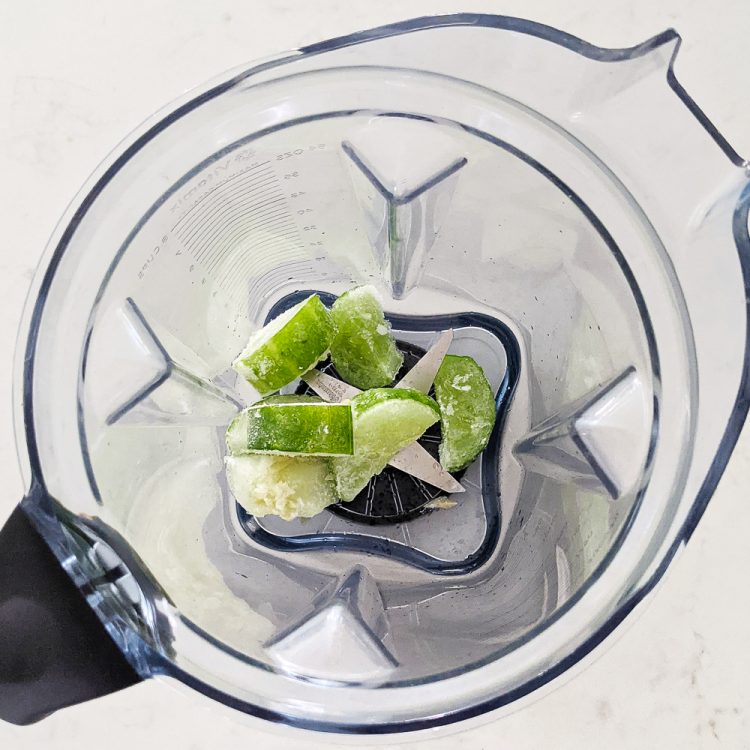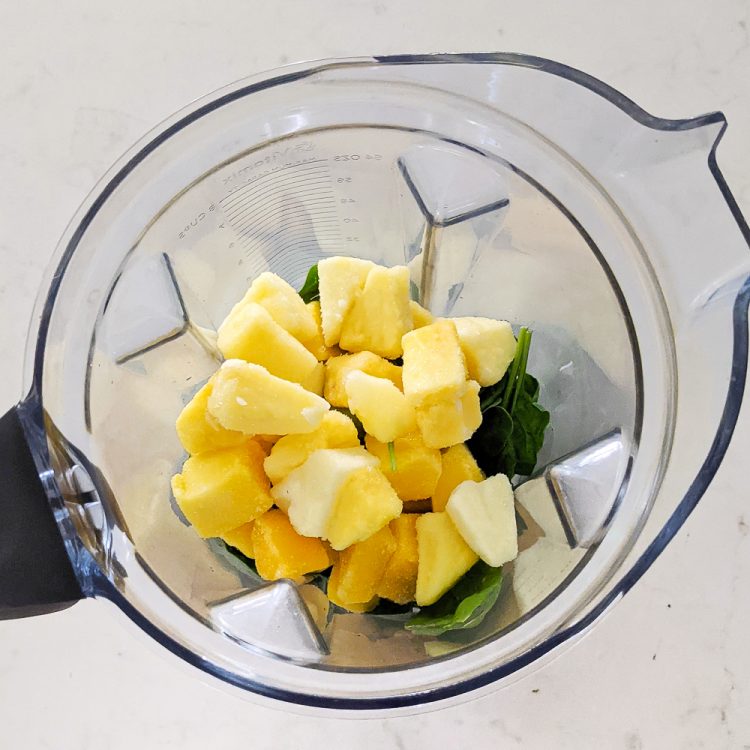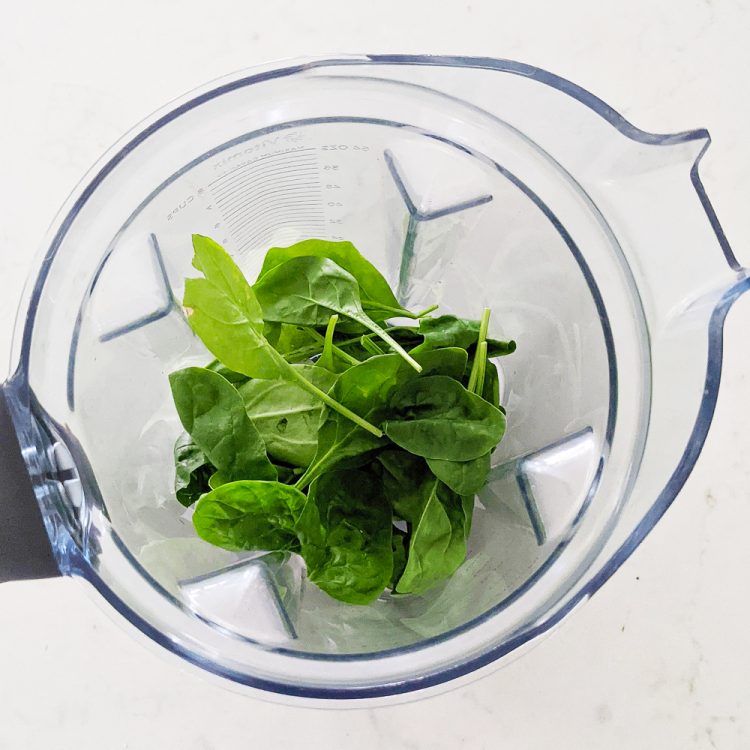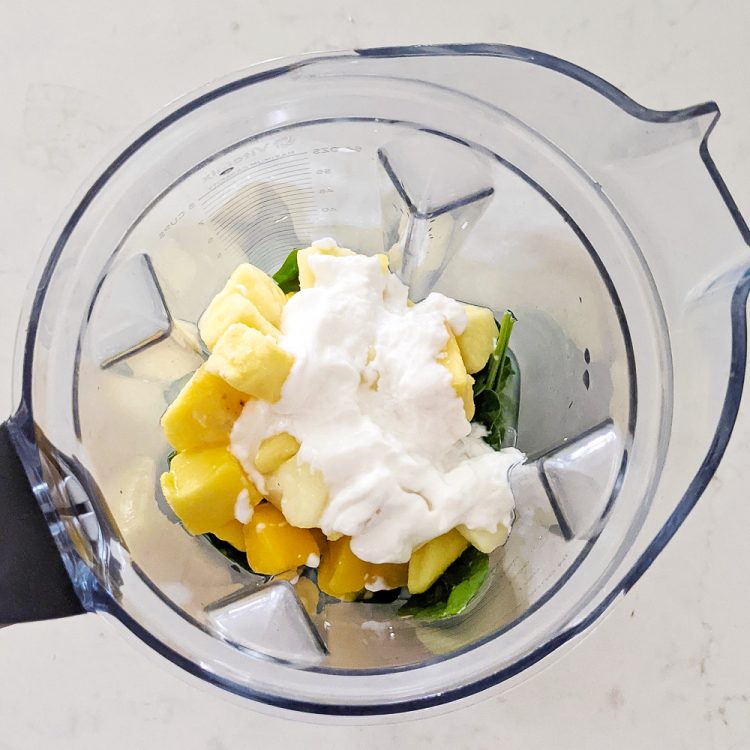 I've included the recipe for the smoothie below. We eyeball the ingredients, so use the ingredient listing below as a starting point. If you want a creamier smoothie, add more bananas and yogurt. If you want something a bit thicker, use less water. Make it your own.
We've made it twice in the last two days. I took photos both times so you could see that it turns out a little different each time. But it's always delicious.
All The Tervis Cups
I often drink my smoothies while sitting at my computer. My desk is a tad bit messy, and cups that sweat condensation on my desk are such a pain. We use almost exclusively Tervis cups in our house, and they are perfect for my smoothies to keep my desk dry while I work.
We have all sorts of Tervis cups, especially Philadelphia sports teams. But my favorites are the nature-themed cups from the Tervis Recycled collection. Did you know that Tervis makes several designs from recycled materials?
They don't provide a lot of information on these programs, so I can't substantiate exactly how they are made. But it's a great start, and Tervis cups are well-made products that last (at least in our experience).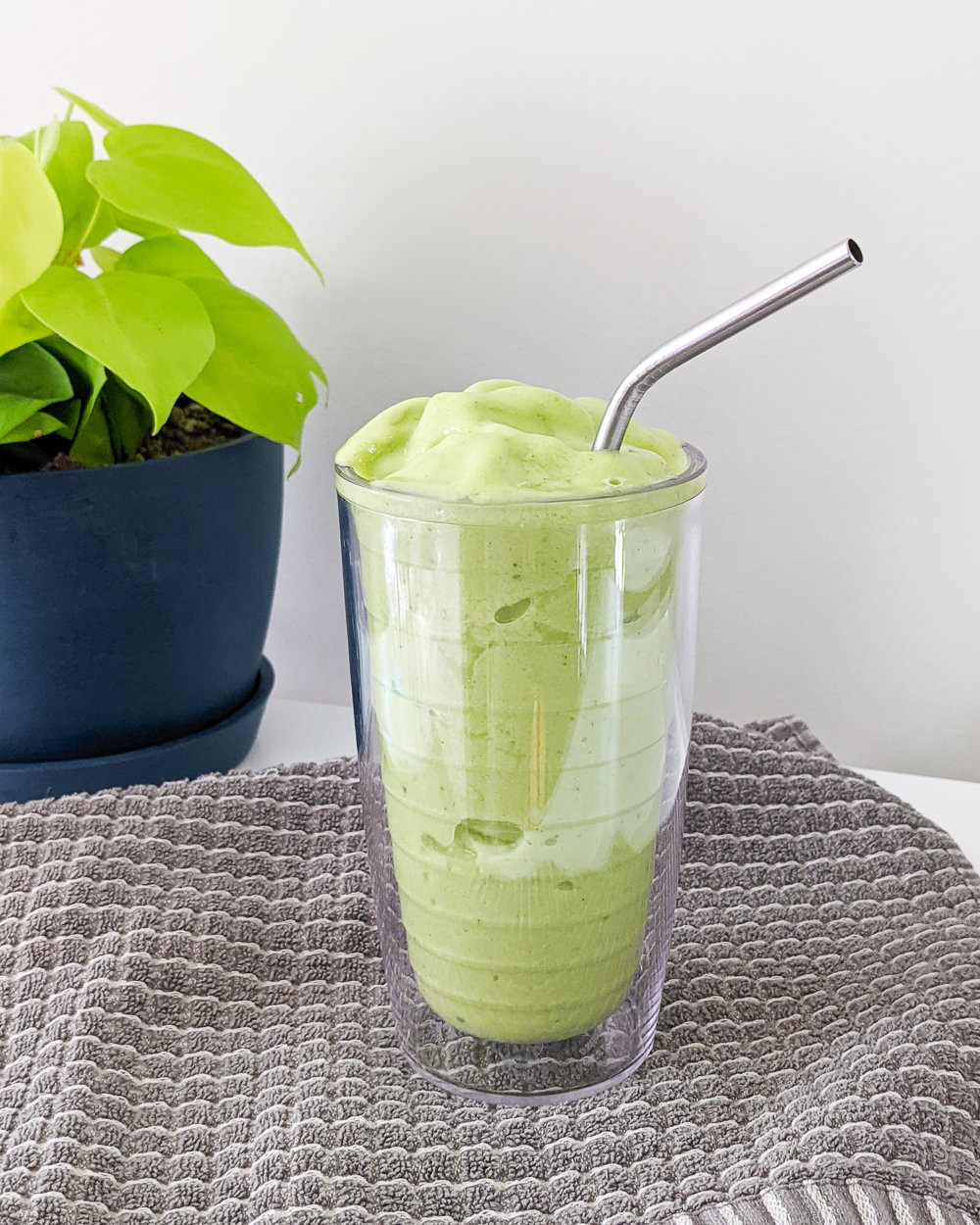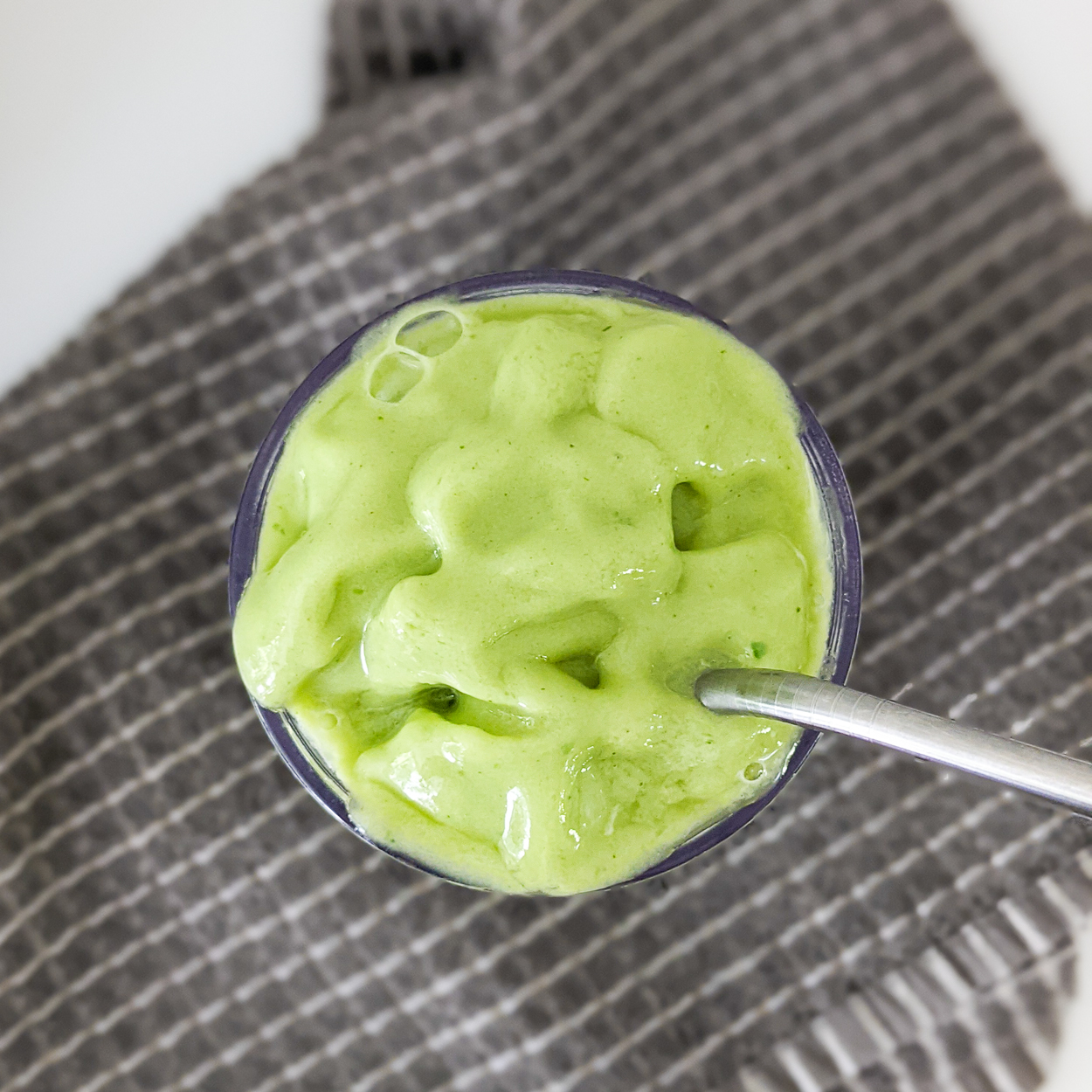 I'm always in the market for some new green smoothie ideas, so I was pumped to add this to our repertoire. If you have a favorite green smoothie recipe, leave it in the comments. I'd love to give it a try!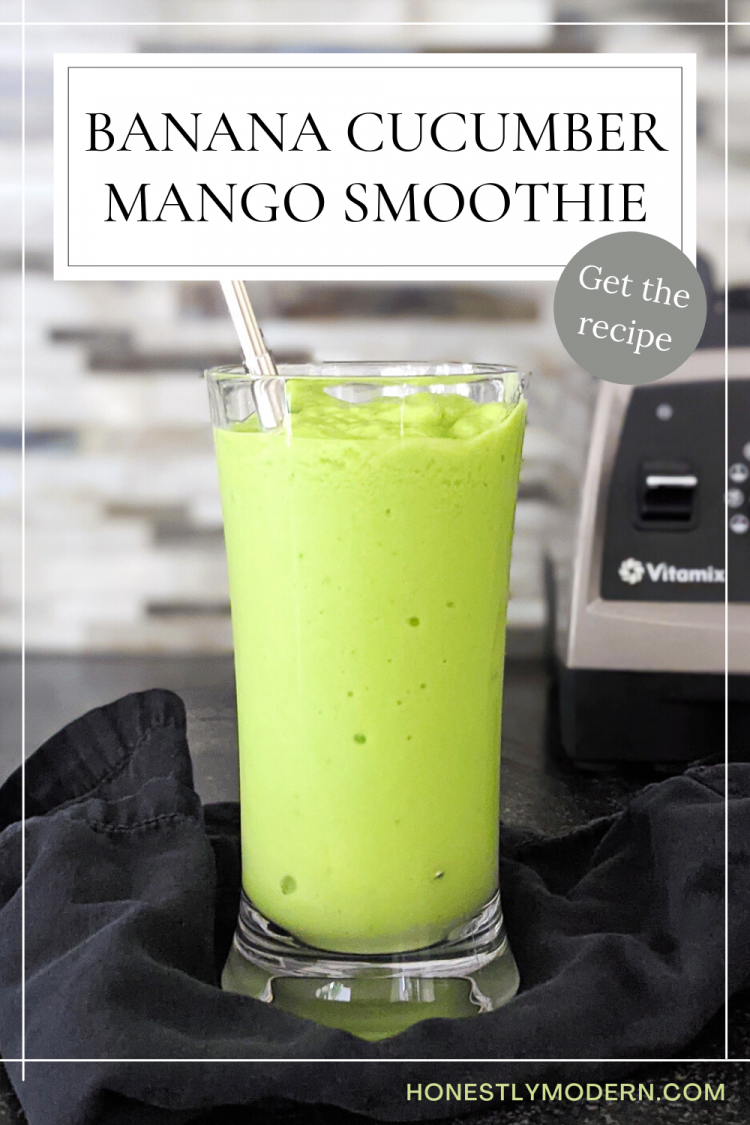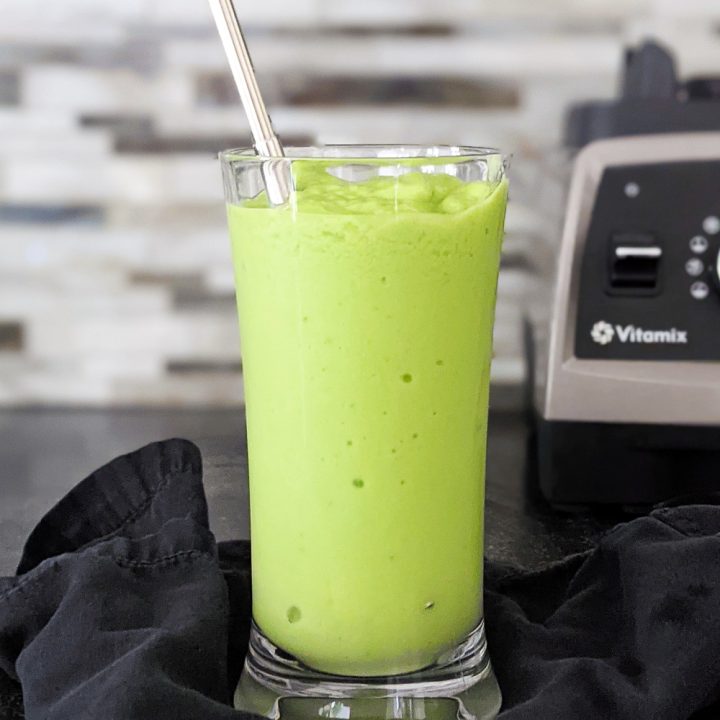 Banana Cucumber Mango Smoothie
An easy and delicious smoothie to enjoy for breakfast or a snack and help reduce food waste.
Ingredients
3/4 cups chopped cucumber, frozen (skin on or off, your preference)
1 cup spinach
1 cup cubed mango, frozen
1 cup cubed pineapple, frozen
1 cup sliced bananas, frozen
1/3 cup vanilla Greek yogurt
1 cup water (or more as desired to reach preferred consistency)
Instructions
Add all ingredients to the Vitamix or blender.
Mix on high until smooth.
Recommended Products
As an Amazon Associate and member of other affiliate programs, Honestly Modern earns from qualifying purchases.