An Honest Product Review: YayForEarth Moisturizer 
Have you tried YayForEarth moisturizer yet? It has a cult following on social media, and the brand is committed to sustainability in a variety of aspects. Here's my detailed review of YayForEarth moisturizer based on my experience with the product.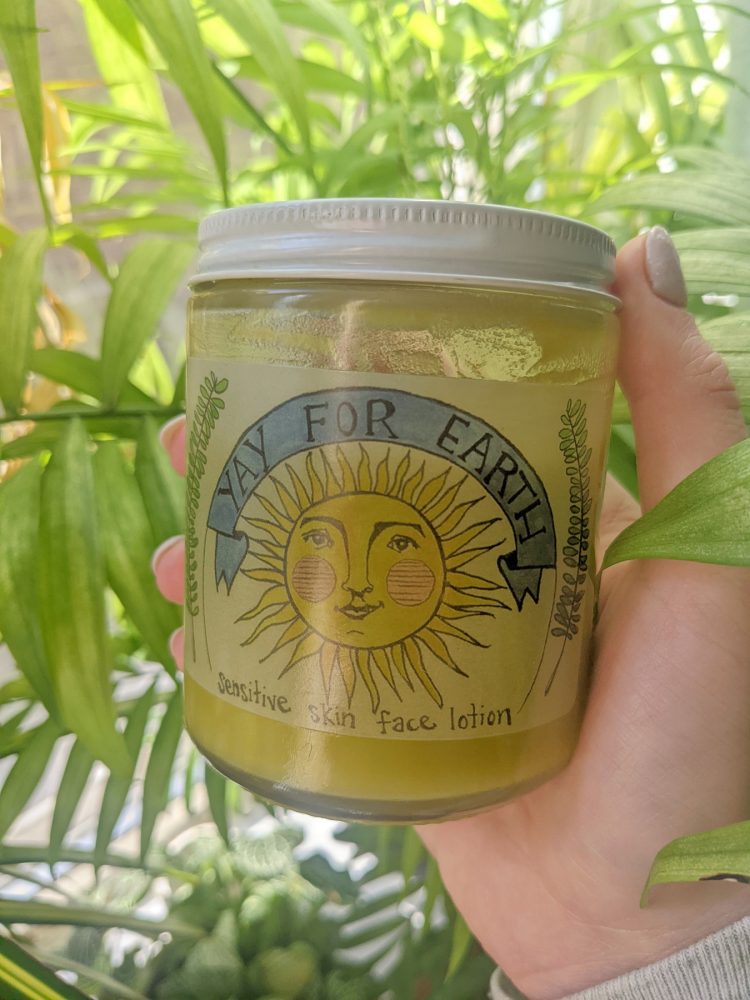 With thousands of skincare products on the market, it can feel impossible to escape self-care "trend cycles" and just find the routine that makes your skin feel its best. In this review I unpack my experience with YayForEarth, a moisturizer popularized online and marketed as sustainable.
The YayForEarth (YFE) brand started as just a moisturizer. Today, the skincare label offers hydrosol spray, body oil, and even bamboo hairbrushes. The brand has a cult following spearheaded by founder Stevie Van Horn. Stevie talks about her products in detail on social media and describes how she sources each ingredient and creates the product – mostly in her own home in Colorado.
What are the ingredients in YayForEarth?
The DIY-style labels on each jar of YFE moisturizer list the ingredients used to create the product: shea butter, olive oil, pomegranate seed oil, and beeswax. After being prescribed countless skincare products with a laundry list of multi-syllable ingredients geared toward reducing acne flare-ups during my teen years and beyond (with sub-par results), this simplistic ingredient label is very refreshing to me.
Although not fully vegan due to the presence of beeswax, the products in the moisturizer are all certified fair trade. Additionally, all of the products except the beeswax are organic according to the YFE website. It's impossible to guarantee that the bees don't visit and pollinate non-organic flowers, which is the sole reason the beeswax does not carry the organic label.
The color of beeswax varies depending on the flowers the bees visit to gather pollen. The color of honey from a particular beehive changes between seasons for the same reason. The variation in the pigment of the beeswax impacts the color of the moisturizer too. On both the YayForEarth Instagram account and her personal Instagram, founder Stevie embraces these variations in her products as a testament to how natural her ingredients are.
Does YayForEarth use sustainable packaging?
YFE moisturizer comes in a glass jar that can be recycled or reused. Stevie and her team promote the re-use of their jars, and they share examples of customers creatively using empty containers on their social media pages. I found an alternative use for one of my empty mini jars during the pandemic by using it to store hand sanitizer to keep in my car!
With respect to shipping materials, YFE follows a no plastic policy. They ship products in cardboard boxes that can be recycled or composted. The company utilizes compostable and dissolvable packing peanuts made from cornstarch to protect the products inside the box.
Although these packing peanuts look like their plastic-based counterparts, they dissolve in warm water. Once dissolved, you can pour the solution down the drain, dump it on grass or soil, or pour it on your compost pile. Just be sure all the packing peanuts fully dissolve before you send them down the drain. They aren't meant to be flushed down the toilet and can cause problems in sewage management systems.
My experience using YayForEarth moisturizer
Skincare is a very subjective topic because everyone's skin reacts differently to different ingredients. YayforEarth has received much praise online from many people who use the product, so it seems to work for lots of people. While I share my experience with the product below, I know that it may not apply to everyone.
Does YayForEarth moisturizer work?
I have been using YFE moisturizer since 2019. I have struggled to find moisturizers that work for me because I have an allergy to Aloe Vera extract. A sustainably sourced product with only a few ingredients seemed like an answer to my skincare prayers, but I was initially skeptical.
Before trying YFE, I assumed that oil in skincare products causes breakouts, and I didn't imagine that an oil-based product could solve my struggles with acne. According to internet guides, I define my skin type as "combination" skin which means it is neither fully oily nor fully dry. As a result, I've experienced a barrage of opinions both through media and in real life cautioning against using oil-based products on my face.
I initially hesitated about buying the moisturizer. It's pretty expensive, and I wasn't sure it would work for me. But I really wanted a sustainable option and the things I tried in the past hadn't worked. The social media love and positive reviews from so many people won me over, and I decided to give the YFE moisturizer a try.
Over time, I saw the frequency of my breakouts decrease, and all of the acne I experienced perpetually on my forehead for years vanished completely. I don't believe in miracle products, but when a product makes my skin feel better and helps me to feel more confident, I am here for it.
Can you use YayForEarth on anything other than your face?
On social media, YFE is promoted as more than just a facial moisturizer. The brand frequently promotes testimonies of customers using the moisturizer as a healing balm for everything from chapped lips to pregnancy bellies to dry pet paws.
Although I don't have personal experience with using the moisturizer for many of these uses, I tried it a few times as a lip balm alternative and wasn't that impressed, even though it's been great as a facial care product. This being said, I do think if you're interested in the product it's worth trying different applications to see how it works best for you.
How frequently do you apply YayForEarth?
I apply YFE moisturizer twice a day. According to the YFE website, you only need to use a pea-sized amount for each use. I usually aim to use less than that in the morning, because I follow it with a tinted sunscreen. At night I apply the moisturizer again after using a cleanser, and I use a bit more than the pea-sized amount.
How much does YayForEarth moisturizer cost?
YayForEarth moisturizer is a bit more expensive than an average drug store moisturizer. The company offers a variety of sizes at different price points which may make the moisturizer more accessible – especially if you're just hoping to give it a try. When I first tried YayForEarth in 2019, I purchased the 2oz option.
Now, I buy the largest 8oz jar because it is the cheapest option per use, and I know I'll use it regularly. Even though the 8oz jar costs $64 (at the time this article was published), I know it works for my skin and will last for over a year which makes it worth the investment to me.
Does YayForEarth feel oily? Doesn't it make your pillow dirty?
Although pomegranate seed and olive oils comprise most of the moisturizer, the oils don't feel slimy or dirty on my face. When I first started using YayForEarth, it was an adjustment to feel the layer of moisturizer on my skin. It absorbs into my skin quickly.
I haven't noticed an issue with an increase in oil on my pillowcases. I maintain a once-a-week wash schedule for my sheets and pillowcases alike, and I haven't experienced any kind of residue – even when using this product for an extended period.
Why is YayForEarth so popular online, and how do we know it's legit?
With any cult-favorite product, especially when it is marketed with a focus on sustainability, I am concerned about the potential of greenwashing to cloud my opinion of the product.
YayForEarth has a definite cult following which piqued my curiosity and my skepticism. Stevie's personal social media accounts seem thoughtful and well planned, and they are seamlessly intertwined with the official YFE brand accounts.
Have we been influenced by YayForEarth on social media?
This view of Stevie's personal life and her business practices provides an interesting perspective into the inner workings of the business – especially as the brand grows and she publicly discusses her journey to maintain ethical production as she searches for a production space outside of her home.
The clear transparency on everything from the ingredients being used to how Stevie recruits her family members to help package her products is one of the key strategies the YayForEarth brand has deployed to achieve success in the sustainability world on social media.
And the product is frequently sold out online, so it's working. The transparency gives credence to her sustainability claims about the product and its efficacy.
What is "slugging"? Using YayForEarth for skincare trends
If you're new to the term, slugging is a current skincare trend that originated as a Korean beauty practice. The purpose of slugging is to trap moisture into your face after cleansing to protect and heal your skin. This trend recently went viral on TikTok and has been covered by major media outlets like CNN.
Although the viral trend usually uses a thick product such as Vaseline or Aquaphor, the ingredients in YayForEarth lend it to the same practices. Even though YayForEarth slowly gained popularity online before slugging went viral, the virality of similar skincare trends on TikTok and other social media platforms could contribute to its success.
From an environmental perspective, petroleum jelly (the only ingredient in Vaseline and the main ingredient in Aquaphor, with respect to slugging) is a byproduct of oil production. We presumably have sufficient oil production to fulfill the market demand for petroleum jelly, so it's unlikely there is any petroleum drilling that happens specifically to produce petroleum jelly.
But it is another petroleum-based revenue source for oil companies that deters investment in other types of clean energy. Using non-petroleum-based oil products like YayForEarth is a worthwhile endeavor to continually divest our consumer purchases from petroleum-based products and support small businesses.
It's so popular – is YayForEarth greenwashing?
It's impossible to know with 100% certainty that a product is produced in a way that doesn't harm the environment. However, all the information on the YayForEarth website and social media pages are focused on sustainability and suggest that the company uses sustainable and eco-friendly practices. While Stevie names her Beekeeper "Beth" in several of her posts and there are a few out-of-date articles diving into the ingredients online, I would love to see an increase in transparency on the YFE website about ingredient sourcing and production.
I've been using YayForEarth for the past few years and really like it. However, I feel that holding companies responsible for maintaining their commitments is important – even when it comes to small businesses. I support Stevie and the YayForEarth team in their work to make a skincare product that is transparent and sustainable, which is not a small feat in the current market. Even if YFE moisturizer is not a winner for everyone, it has plenty of fans that rave about the quality and efficacy. Also, it's exciting for me to find products that aim to go easy on the environment and are made with ingredients that go easy on my skin.
About The Author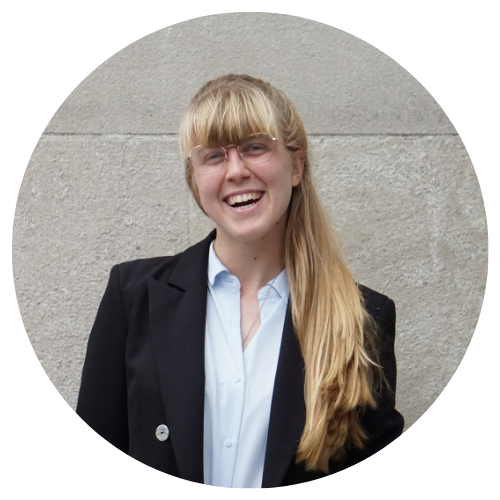 Sara Mack
Sara Mack is a social media enthusiast with a passion for organic recycling and land conservation. Sara is a huge proponent of making sustainability accessible to all, and she's the voice behind the marketing effort at Compost Crew.
Based in Washington, DC, she loves finding new hiking trails in her area, skateboarding (badly), upcycling new pieces for her wardrobe, and chasing the perfect oat milk matcha latte.