Why You Might Need A New Hoodie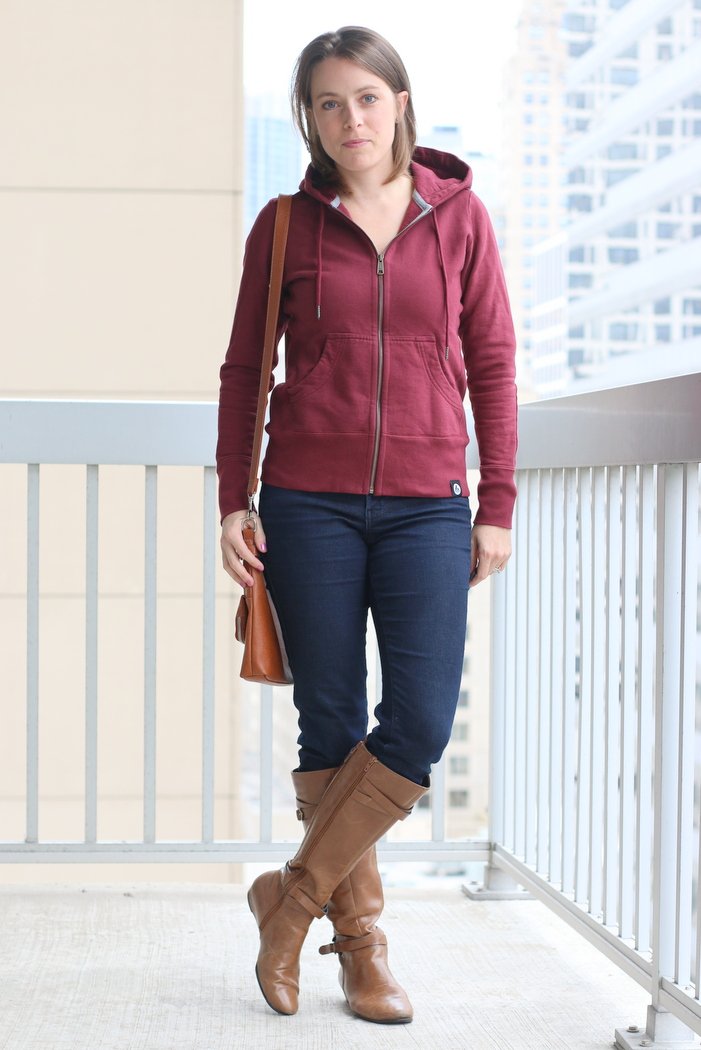 In anticipation of the weekend, let's chat about one of my favorite casual brands that I'm pretty sure you will love! Champions of "The Greatest Hoodie Ever Made," American Giant has completely rewritten the path of apparel through production and into the hands of consumers.
I wrote more about American Giant when I shared recently about my road trip to St. Louis with one of my little guys. During our trip, I kept this sweatshirt close by and wore it for a good portion of the adventure.
Made from a thick and heavy fabric, it's no lie that the hoodie keeps me nice and warm. It also gets better with age.
Further, the company spent two years designing the fit of the sweatshirt to achieve a perfect balance of comfort and classic American style without losing the well-fitting shape. Honestly, they nailed it. Even M tells me he likes how it fits, and he's a brutally honest critic (which I fully appreciate).
This purchase, made a few months ago, fits in my socially responsible category well. The entire production process takes place in the United States. The company was so determined to find the best manufacturers and products (and has sold so much volume), they've brought several high-quality textile manufacturers back to life in the United States that were previously mothballed.
The products aren't cheap. Cheap products can't afford to be made of high quality materials or support reasonable wages in the production process.
The prices aren't outrageous though. While the quality is best of breed, the pricing competes with many mid-level brands with which your very familiar. The company maintains better quality and comparable prices, while supporting higher wages, by foregoing costs in other areas like marketing and brick-and-mortar stores.
Not only do I love the products, I'm a huge fan of the mission and motivations of American Giant. I think you might just feel the same way.
If you're interested in checking them out, you can get 15% off your first purchase with this referral link. (And if you'd rather not use the referral link, no hard feelings.)
If you're already a fan, I'd love to hear your thoughts in the comments!
P.S. This post was not written in partnership with American Giant. If it was, you'd better believe I'd let you know. I wrote it all on my own to let you in on a'not-so-secret' casual style gem. I hope you find something you love.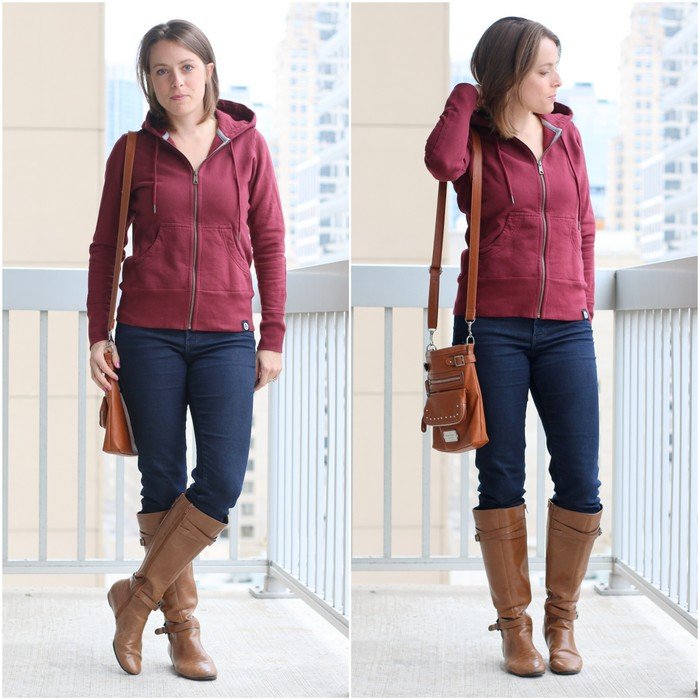 Sweatshirt – American Giant (get 15% off with this referral link) | Jeans – Nine West (thrifted via Salvation Army) | Boots – Aerosoles | Bag – Nine West