13 Tips for a More Sustainable Disney Vacation
Planning a trip to Disney World and want to vacation as sustainably as possible? Check out my 13 tips for an eco-friendly Disney vacation to the Magic Kingdom and surrounding theme parks.
This post contains affiliate links.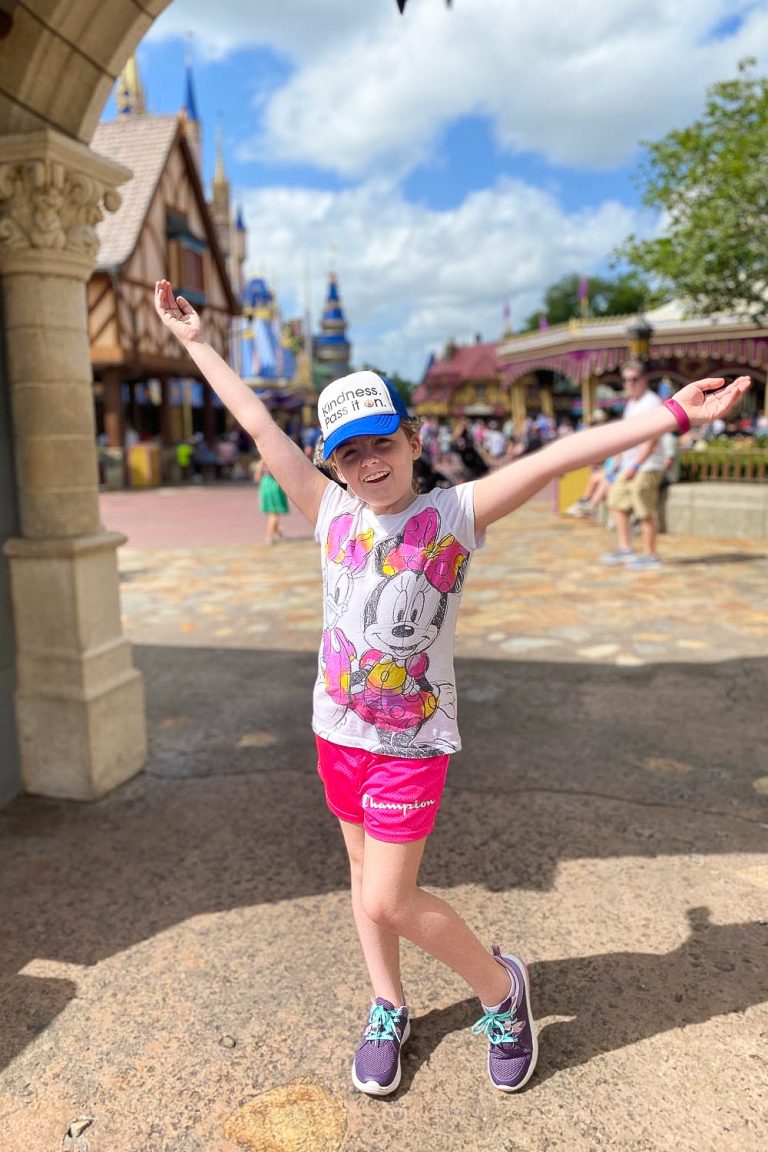 We finally decided to take the plunge and plan a family trip to Disney World. My children are six and nine years old, and I knew that the window of opportunity to visit "the most magical place on Earth" had arrived.
Staying true to my family's desire to live a more sustainable life, we attempted to make this trip as eco-friendly as possible, keeping in mind that traveling is a luxury and comes with a hefty carbon footprint. Here are 13 tips we used to visit Disney World sustainably.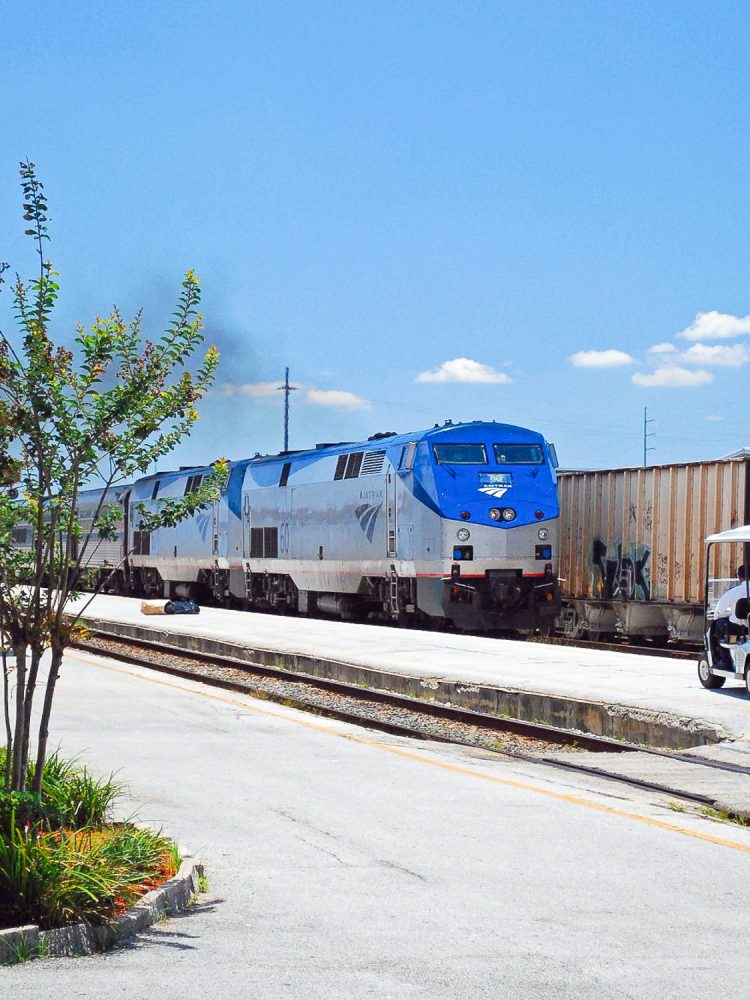 Transportation to Disney World, Sustainably-ish
We live in Pennsylvania, so my family and I had multiple travel options (including planes, trains, and automobiles) when planning our trip to Disney World. While I knew we could take a Disney road trip, did you know there are trains to Disney? Unfortunately, I only learned about the train options after I booked our flights!
Cars and trains are often more eco-friendly transportation options, especially when traveling with a family or a larger group. Relative to air travel, trains are much more efficient per passenger for a variety of reasons, according to the International Energy Agency.
Did you know that due to the construction, trains have less friction between the wheels and the track? Along with the convoy formation of cars connected together in a long line, this results in more efficient energy usage in the movement of goods and services. Also, rail traffic increasingly relies on electricity instead of fossil fuels, another reason it is a better alternative to air travel.
There are two different Amtrak trains that whisk future Mouseketeers to Orlando, Florida, in less than 36 hours. The first option is the Silver Meteor, which runs from New York City to Miami and stops at multiple destinations in between. The second option is Amtrak's Auto Train, an overnight route between Lorton, Virginia, and Sanford, Florida, that allows passengers to take their four-tire, two-axle vehicles or motorcycles on the train. Both train route options offer Wi-Fi and on-board dining.
If taking the train isn't convenient for you, driving to Disney World is another option. Obviously, both of these options require more travel time than flying, but they can save you money and may reduce the overall carbon footprint of your vacation, depending upon the number of passengers on your trip.
Due to time constraints, we chose to fly to Orlando, Florida. Jen has a fantastic post that discusses the average carbon emissions per mile flying versus driving and goes into detail about how to purchase carbon credits to offset your flight miles, as well as offers suggestions about donating to advocacy groups like Project Drawdown that work towards long-term decarbonization solutions.
Book a Bus to your Disney Hotel Destination
If you choose to fly to "the most magical place on Earth", Disney World no longer offers complimentary bus service to and from the airport to their resorts. My family stayed at a Disney Resort, so I booked bus tickets through Mears Connect in advance to take us to our destination.
Mears Connect offers standard shared bus service and private express service. I chose the standard bus service because it was considerably less expensive and was the more sustainable option, as we shared the bus with multiple guests. Riding a bus is a great way to take a sneak peek at the exterior of other resorts, saves money in comparison to a private car, and lowers the overall carbon footprint of your trip.
Support Small Businesses by Using a Travel Agent
The Disney Parks may be big business, but the small travel agencies that support them aren't. We booked our hotel accommodations and park tickets through a local travel agency, Cherry Tree Lane Vacations, and our agent, Amy Zentgraf, made planning our vacation simple.
We incurred no extra cost for using an agent and greatly benefited from her knowledge of ongoing updates and changes about each park and resort. As first-timers to Disney, I did not know to book restaurants in advance or understand the intricacies of reserving ride times and take-out meals through the Disney Parks app, Genie+. Amy guided me through each step of the process, with multiple virtual meetings and phone calls to ensure my family made the most out of our vacation.
Shop Secondhand for Disney Gear
Skip the matching family t-shirts that you'll only wear once or twice and purchase secondhand shirts adorned with your favorite Disney characters prior to your trip. You can check out your local consignment and resale shops or hit up some online secondhand clothing shops.
I bought multiple Disney-themed shirts for my son and daughter at our local secondhand consignment shop. In my experience, Disney brand clothing runs small and shrinks easily, so shopping pre-worn and pre-washed means that the secondhand item should hold its size, making it that much easier to find the correct sizes for your family.
If you choose to shop online, sites like thredUP offer tons of filters and search capabilities. You can easily search for "Disney in Girls" or "Disney in Boys" for example to find a bunch of Disney-themed options in all sorts of styles and seasons. Be sure to use their size filters as well to really focus on the items that will meet your needs. Save time and money. You'll have sweet Disney gear faster than you can find it on Amazon!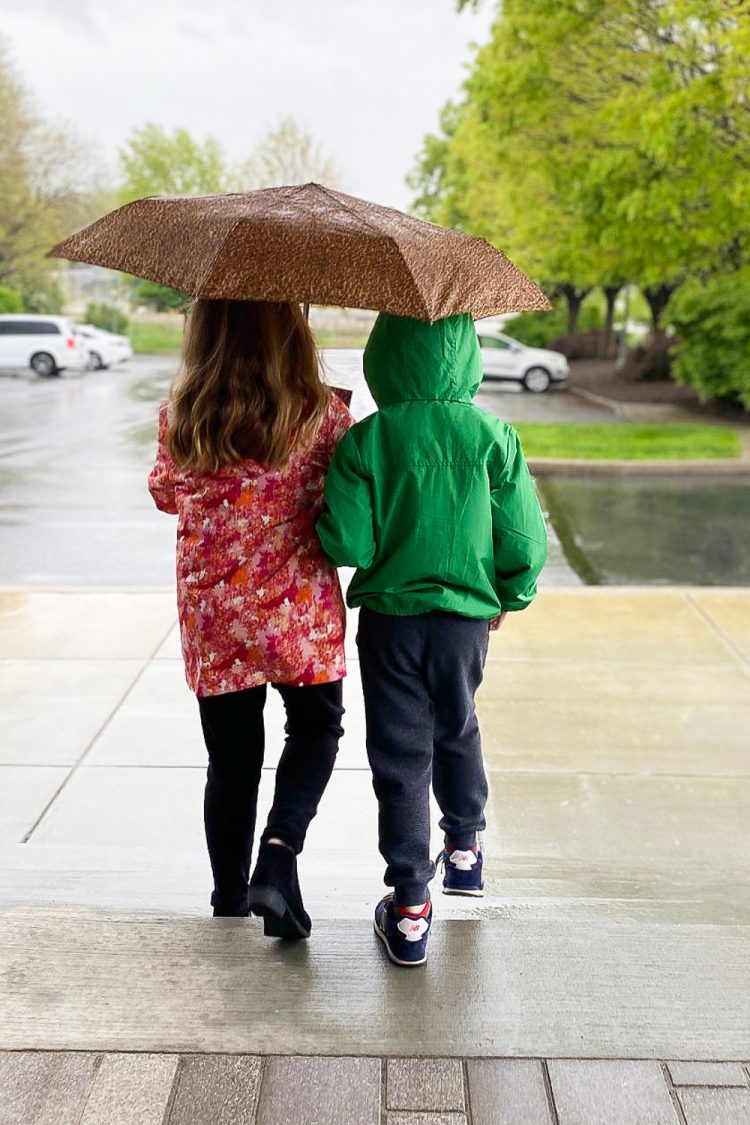 Purchase Pre-loved Packable Raincoats
Taking a trip to Florida means being prepared for daily rain showers. Poshmark was a terrific resource for locating secondhand packable raincoats. I searched the terms "packable raincoats" and "reusable ponchos" to find two like-new jackets in the sizes I needed.
Since I was prepared with rain gear for my entire family, it was sunny every single day of our trip. Maybe it was luck, or maybe not. I guess I'll never know! But now that we have them, we will certainly use them at home and pass them along to friends or put them back into the secondhand market when my kids outgrow them.
Invest in a Solar Powered Cell Phone Charger
While you might wishfully think you can pack away your cell phone in this magical city of amusement majesty, the park experience is pretty connected to apps and e-tickets. In order to beat the long lines for rides, pre-order meals, confirm bus pick-up and drop-off times, and check each park's daily schedule of events, I needed to keep my phone fully charged throughout the day.
Finding a place to charge my phone wasn't always easy. We used this foldable solar-powered charger from Big Blue to keep our family on course for each day's itinerary. You can bring it out while you're eating lunch or waiting for rides to top off your cell phone battery if needed. We often hung out at the pool between morning and evening trips to the park, so we could charge the battery pack while at the pool too.
Alternatively, my friend Jen has the Solgaard Lifepack with Juicepack, a backpack made from recycled ocean plastic that comes with a wireless solar charger. The backpack has a spot for the solar charger to sit and charge while wearing it and built-in cords to charge devices while traveling if you need them.
Bring a Backpack and Sneakers to Disney
Speaking of backpacks, on our family trip to Disney World, I used a backpack I purchased from Patagonia's WornWear division. WornWear refurbishes and resells preloved Patagonia products and sells them at a reduced price. Basically, it's an online thrift shop for Patagonia gear that's been patched up to be as good as new.
My Veja sneakers came in handy as well. We logged anywhere from 10,000 – 19,000 steps each day. If you're not familiar with Veja, they sell sustainable sneakers in a variety of styles and are a Certified B Corporation, a great bonus for already amazing shoes.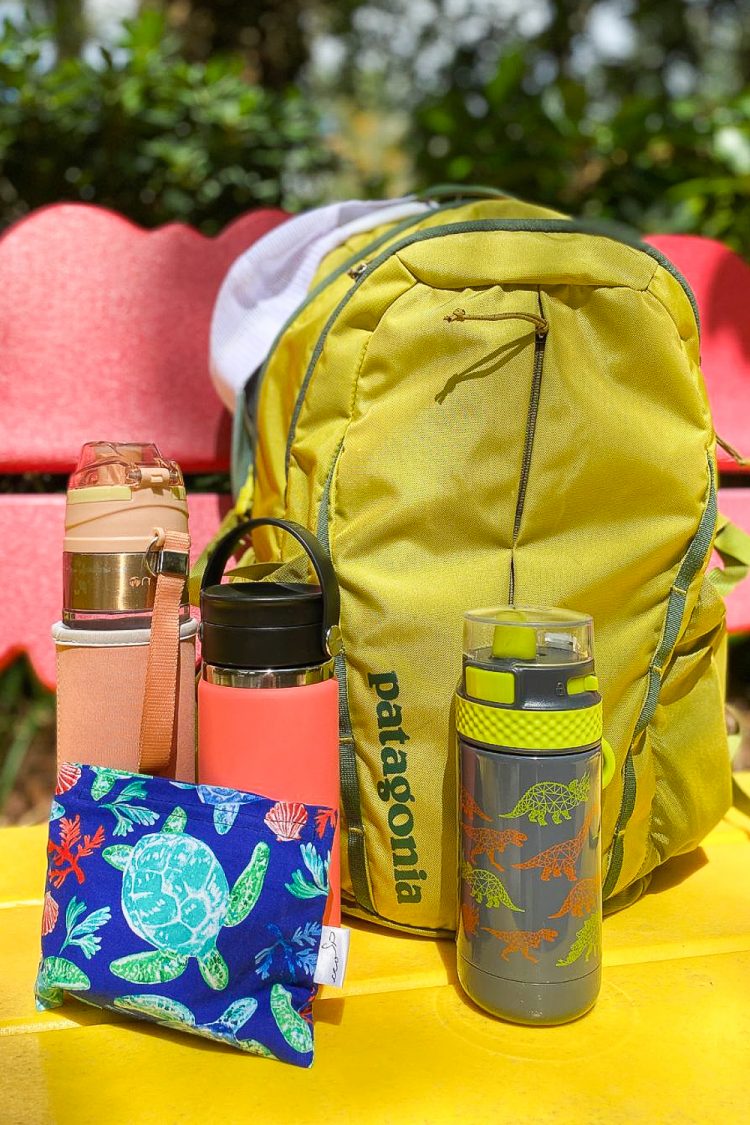 Pack your Reusables for the Disney Parks
Reusable water bottles are a must. Newer sections of the parks, such as the Star Wars area of Hollywood Studios, have theme-based bottle refill stations. Older sections have water fountains, which worked just as well to refill our reusable water bottles.
You can also bring your own food into the parks saving money and reducing single-use waste. Don't hesitate to pack your bento boxes and reusable straws, flatware, snack bags, and napkins to carry snacks and sandwiches on your daily journeys.
If members of your family are coffee drinkers, tea drinkers, or fountain soda fanatics, you can purchase a reusable mug for $19.99 at any of the Disney resorts and refill it for free during your entire stay.
Reduce Energy Usage For Your Disney Hotel Stay
Large lodging accommodations like Disney use a lot of energy. Disney is working to address systematic green energy issues by doing things like building solar farms around the park to "greenify" energy usage in the Disney community.
But we can also make a few small changes that collectively reduce the energy usage of the hotel. Turn off your lights and adjust your thermostat when leaving your room. This will reduce unnecessary energy usage when you aren't using the room anyway.
Refrigerants, one of the elements used in many air conditioners, also are a significant contributor to carbon emissions. Bump up the temperature just a couple of degrees on hot days to reduce the use of energy and refrigerants to help lower the carbon footprint of your Disney trip.
Also, consider opting out of towel and linen changes during your stay. Many hotels offer bonus rewards points for skipping housekeeping services which is a nice perk to reducing energy otherwise spent washing and drying linens that have been only been used a time or two.
Take the Bus to and from the Parks
Each morning, I checked the bus schedule from our hotel to begin planning our day. Buses run to and from resort properties to each of the Disney Parks approximately every 15-20 minutes from morning until night. Riding the bus to and from Disney attractions is a free service and made our days easier, as we did not have to navigate between destinations or fight traffic at opening and closing times.
Use the Pool to Stay Cool
Don't sit in your room and soak up the air conditioning; use the pool to stay cool! Most kids love the water, so it's a fun way to make the most of the heat using a resource that's already maintained and available. We visited the pool several afternoons between morning and evening excursions to the parks.
Use the Recycling and Organic Waste Bins at Disney
Waste is a huge contributor to climate change, so anytime we can limit our waste and send it to the most efficient waste stream is a boost for the planet. When you can, be sure to throw waste in recycling and organic waste (or composting) green bins at Disney.
Composting is nature's recycling system, and it's so important to put all of our nutrient-rich food waste back into the soil and keep it out of landfills. Although not in all of their food spaces yet, Disney is working to incorporate composting into all areas of the park.
They already compost in some food spaces, like Restaurantosaurus at Disney's Animal Kingdom, and turn that food waste into soil amendment for the surrounding gardens. Check it out and be sure to put your food waste and compostable items in the green bins so they don't end up in landfills!
Related Reading: 5 Tips to Compost While Traveling
Share Meals To Prevent Food Waste
Entrees and snacks at Disney come in large portion sizes, so you may want to share them with your family. Not only will you save some cash, but you'll also likely reduce food waste (especially since it's particularly hard to take advantage of leftovers while traveling at a place like Disney).
Check out the Sustainability Attractions at Disney World
Did you know that there is a Sustainable Agriculture Division at EPCOT? Your vacation can also be a fun educational opportunity as well!
We took a ride on the "Living with the Land" boat ride in EPCOT to learn all about Disney World's sustainable agriculture efforts. On the boat ride, we learned how Disney horticulturists utilize various vertical farming, hydroponic, and aquaculture techniques to grow food for resort restaurants in a way that maximizes yield while minimizing negative planetary impacts.
We didn't get a chance to see it during our trip, but I would have loved to also check out Behind the Seeds. It's a one-hour tour of the fish farm and four greenhouses that make up The Land Pavilion and looks super cool for anyone with an interest in gardening or natural sciences.
If you visit Disney's Animal Kingdom Theme Park, be sure to take a ride on the Wildlife Express Train to Rafiki's Planet Watch and explore the Conservation Stations, where you'll uncover the myriad of ways that veterinarians, nutritionists, and animal husbandry staff members are working to conserve and protect animal species on site and around the globe.
Now you're up. How do you visit Disney sustainably? Share in the comments so we can try your tips.
If You Like Sustainable Disney, You Might Also Like
9 Ways to Teach Climate Education To Kids While Traveling
5 Ways To Compost While Traveling + FAQ For Composting On The Road
About the Author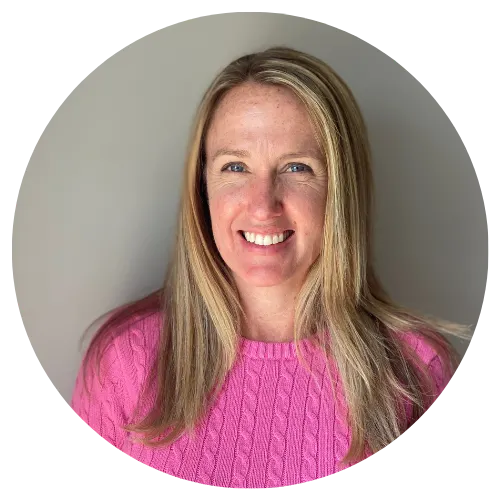 Jess Purcell
Jess Purcell, a co-founder of Raising Global Kidizens, is a science educator who is dedicated to making the science of sustainability accessible to all learners. She creates sustainability science lessons and nature activities written for students of all ages to be done in the classroom or at home to foster critical thinking skills and a love of the natural world. You can find more of her work at Thoughtfully Sustainable.
Jess lives in central Pennsylvania with her husband, two kids, and two cats and can usually be found outside, working out the kinks of an experiment, upcycling trash into "treasure", hiking with her family, or attempting to read a book while being cajoled into a game of hide-and-seek.