Real Life Low Waste Meal Plan | July 26
Over the last several weeks, we received a butternut squash in each of our Misfits Market deliveries. They began to pile up on our counter until we had four of them. This week, I set out to use up some of our butternut squash collection. Two down, two to go. And here's what we had for family dinner the last week.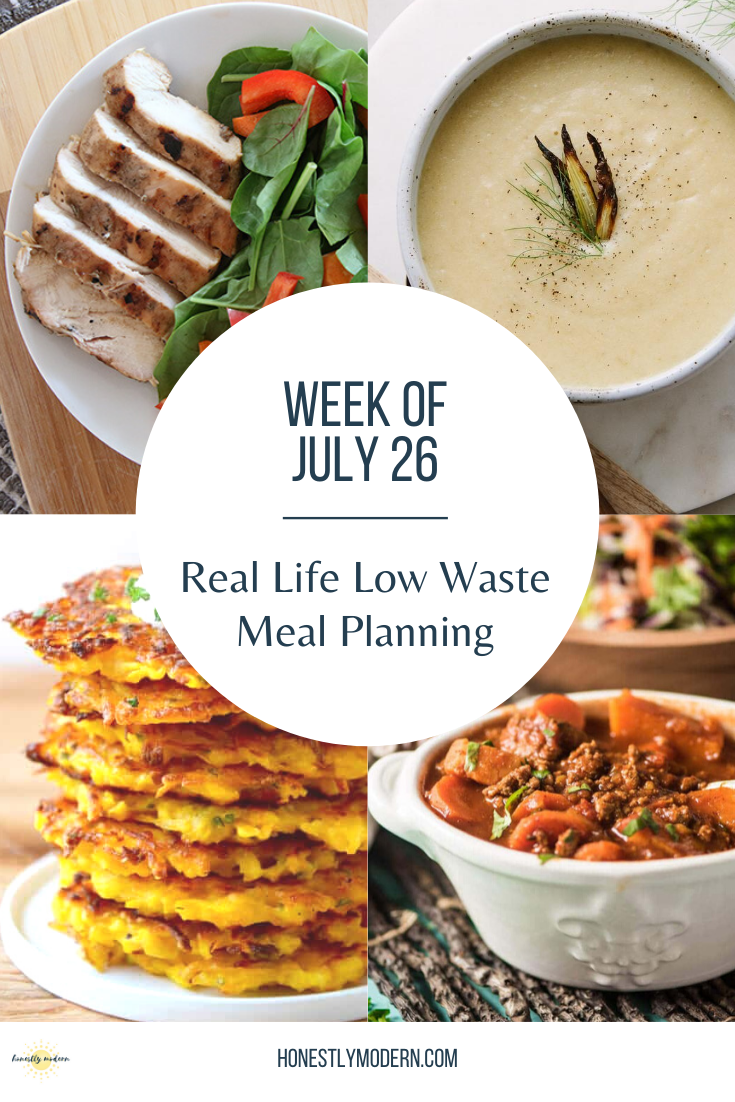 Sunday
Monday
We've made this recipe many times. This week, I made a few modifications to use what we already had on hand. I didn't have beef stock but had chicken stock in our freezer. I thawed out a jar that I made and froze a few months ago and used the chicken stock instead.
I also did not have enough tomato sauce. However, just a day earlier, I picked several cups of cherry tomatoes from our garden, so I used those instead of the tomato sauce and added a bit of extra water. I had chopped onions in my freezer that came from Misfits Market many weeks ago. They would have gone bad before I needed them. But.. freezer to the rescue.
Not all my swaps were perfect but the chili was delicious, and it's one simple example of low waste cooking in action. Use what you already have if it's good enough even if it's not perfect!
Tuesday
Garlic bread
Leftover chicken (from Sunday)
Wednesday
Goddess chicken, again (I made a second batch because it's so good)
Rice pilaf
Yellow squash, from our Misfits Market produce box
Roasted potatoes with Old Bay seasoning
Thursday
Hoagies (you might call them subs or sandwiches)
Friday
Dinner at a friend's house
Saturday