2-Ingredient DIY Sugar Scrub Recipe
Have you ever tried to make your own DIY sugar scrub? If not, this low-waste DIY is definitely worth a shot and can save you money too.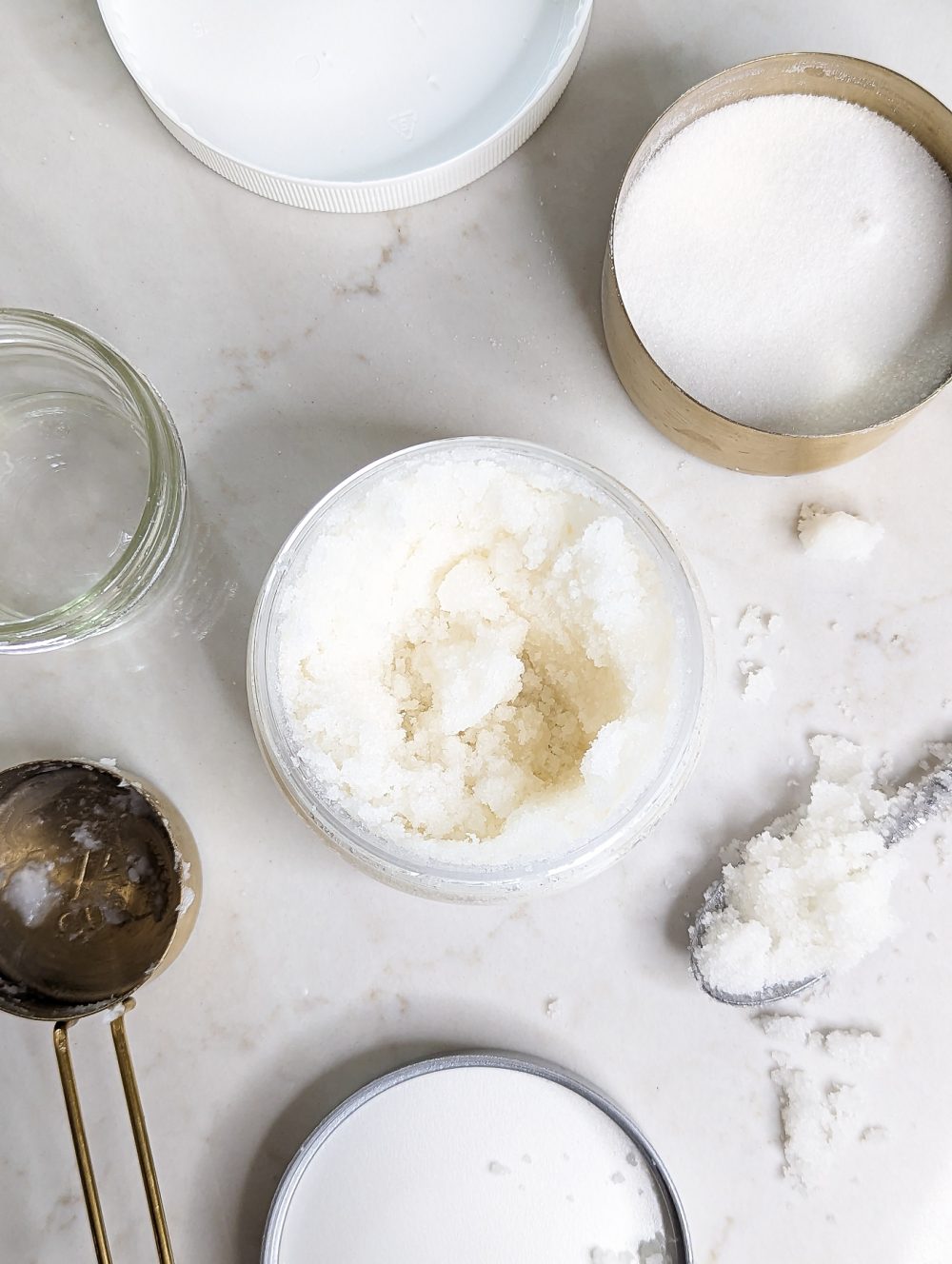 When it comes to zero waste swaps, I'm not always a convert for DIY beauty products. A few have worked for me, but I've had a handful of flops as well that left me a little hesitant about many of them.
But for a busy mom (who also doesn't have a ton of space to store lots of bulk ingredients), this simple DIY sugar scrub is so easy and it works. It uses just two ingredients – sugar and coconut oil. Both of them are easy to find at most grocery stores, so you don't have to hunt for them on Amazon. P.S. Ditching Amazon is worth the effort.
And the ingredients are useful for a variety of things, so you won't end up with a cabinet full of single-use ingredients collecting dust. (Trust me, I know this from experience… ugh).
My boys love it too. And because it's just two relatively inexpensive ingredients, I don't mind when they steal it on occasion.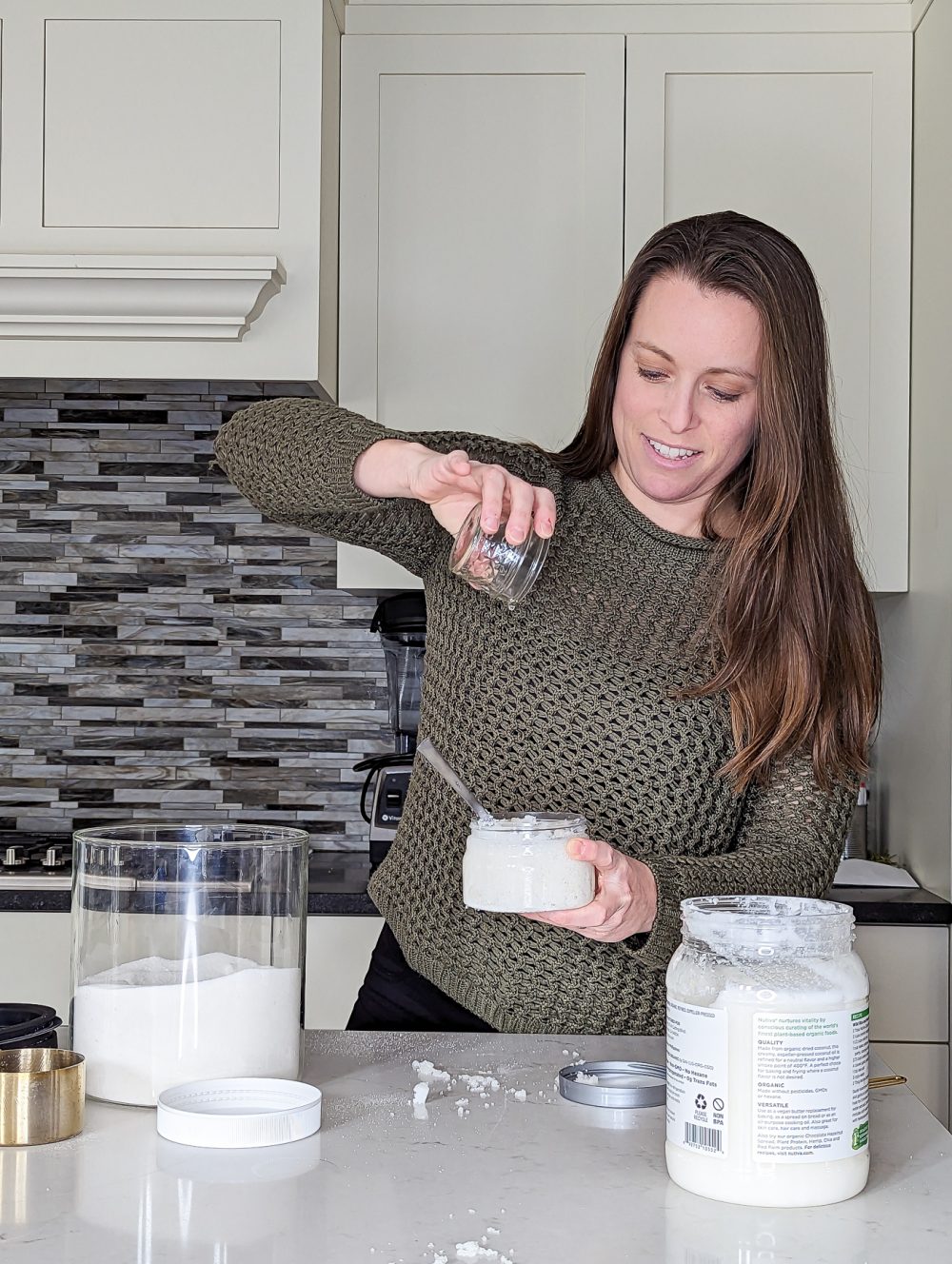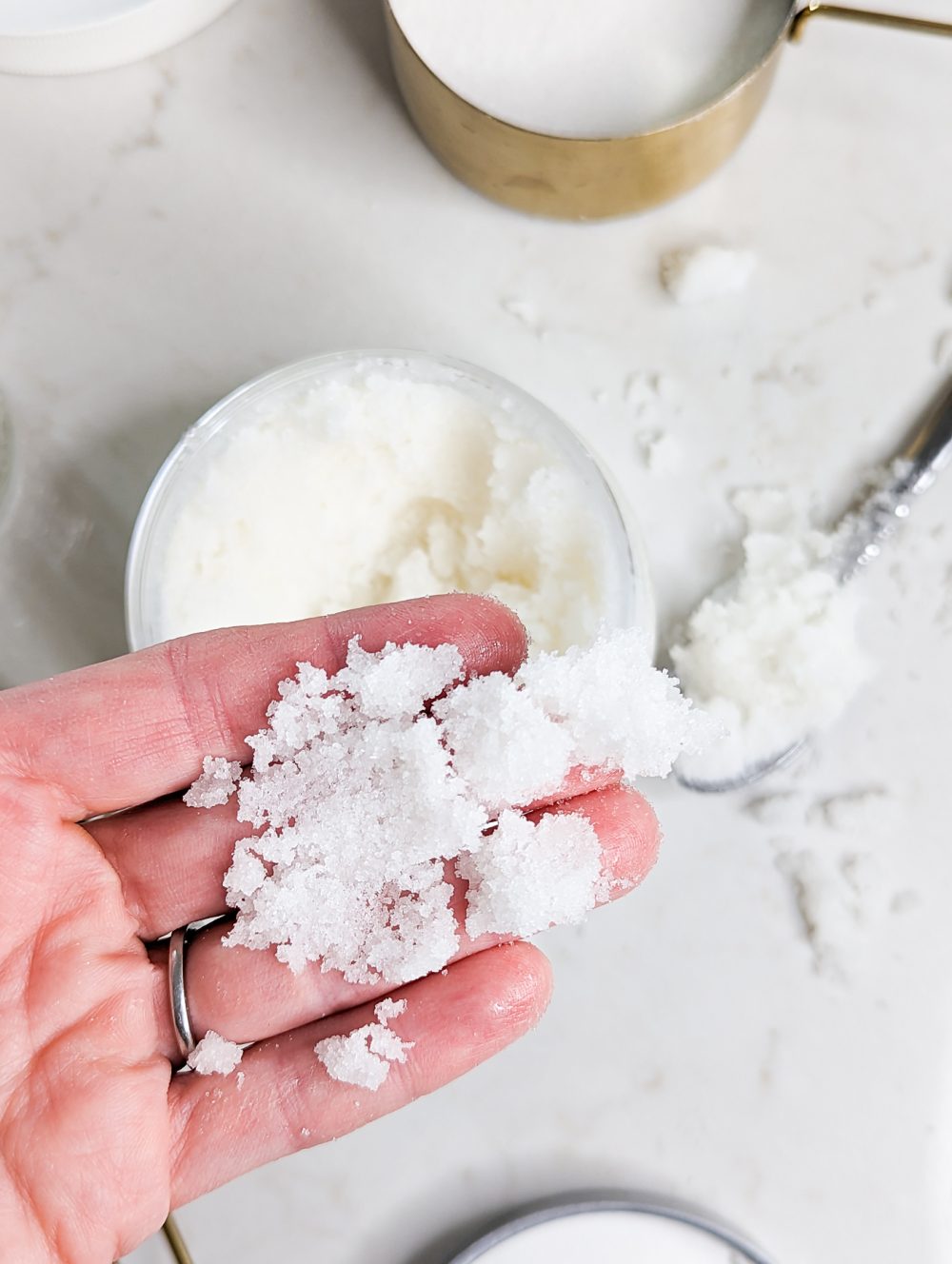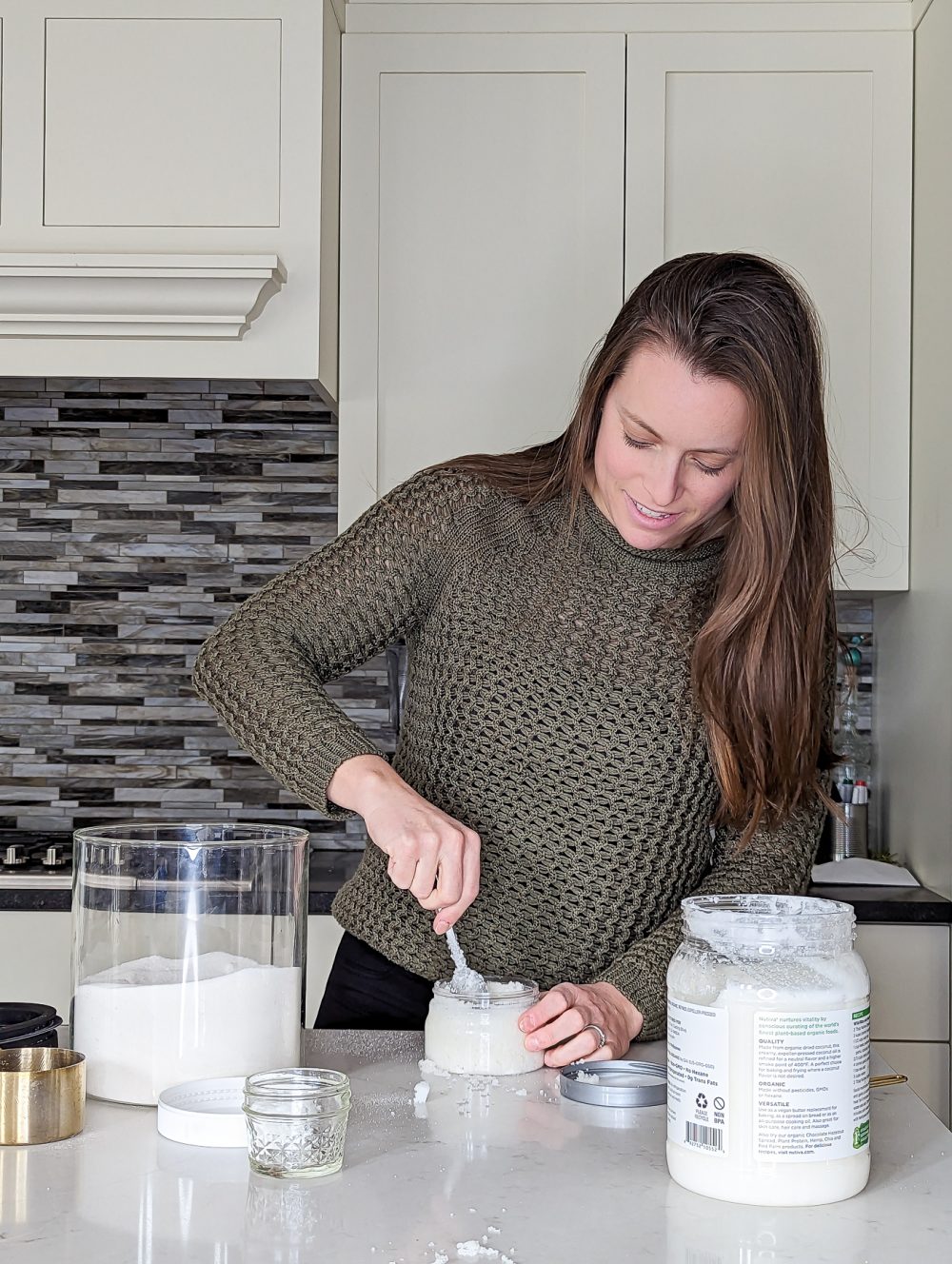 Buying Ingredients for DIY Sugar Scrub
DIY low-waste swaps are not that helpful if the ingredients that go into them create their own mountain of waste. When looking for sugar and coconut oil, consider options that come in bulk and also come in compostable, recyclable, or reusable packaging.
When I buy sugar, I purchase it in paper bags. I compost those bags in our backyard compost bin. I purchased this coconut oil in bulk a while back. I will try to repurpose the container (though I'm not yet sure for what – maybe dry baking ingredients). If I don't have a way to repurpose it, I will definitely try to recycle it.
Packaging for DIY Sugar Scrub
You probably don't want glass in your shower for obvious reasons. As much as plastic gets a bad rap in the sustainability world, it does serve some really great purposes. I have made this DIY sugar scrub many times over the years.
Each time, I reuse the same container which originally held a store-bought sugar scrub I received as a gift probably 15 years ago! Plastic really does take forever to break down, and this time, it's a benefit to me.
You could also use a thrifted reusable container, a repurposed sour cream or cream cheese container, or a variety of other options. Before buying something new to store your DIY sugar scrub, see what you already have around your house or what you can find secondhand that will do the job.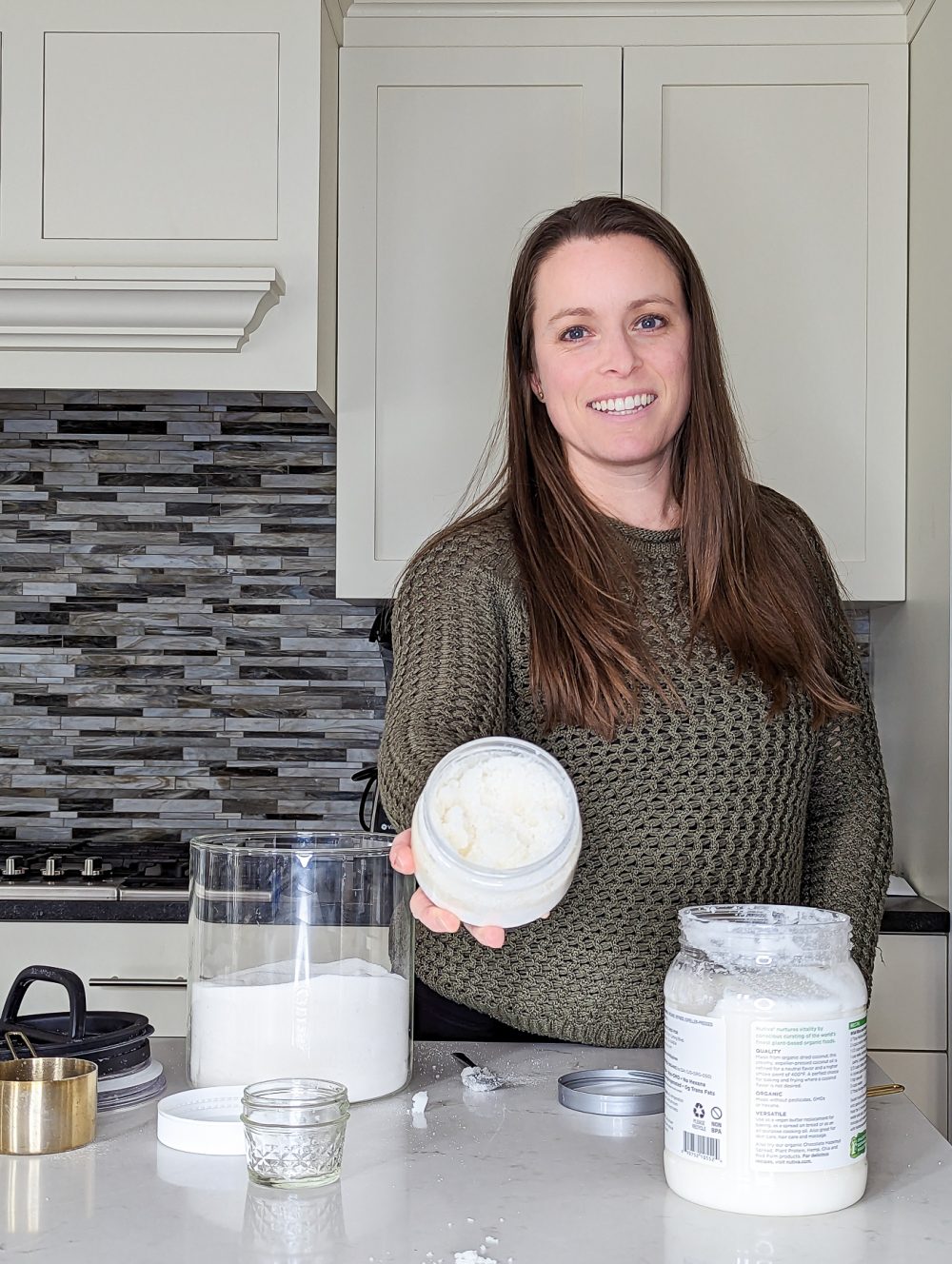 Alright, that's enough on the sugar scrub for now. It's probably taken you longer to read the notes than actually make the darn stuff. So go ahead, grab your sugar and coconut oil and make your own shower sugar scrub. When you try it, let me know what you think. And even better, I'd love to know how you decided to store it!
About The Author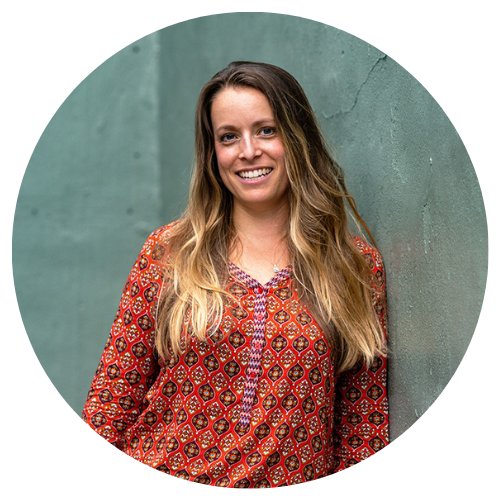 Jen Panaro
Jen Panaro, founder and editor-in-chief of Honestly Modern, is a self-proclaimed composting nerd and an advocate for sustainable living for modern families. In her spare time, she's a serial library book borrower, a messy gardener, and a mom of two boys who spends a lot of time in hockey rinks and on baseball fields.
You can find more of her work at Raising Global Kidizens, an online space to help parents and caregivers raise the next generation of responsible global citizens.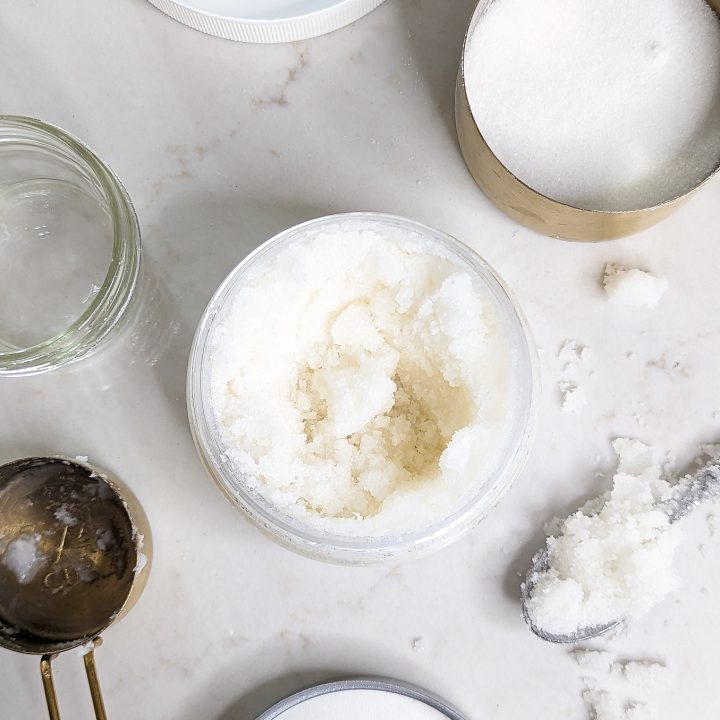 2-Ingredient DIY Sugar Scrub
Super simple zero-waste DIY sugar scrub to save money and reduce waste without sacrificing that smooth post-shower skin.
Materials
1/4 cup coconut oil
1 cup granulated sugar
Tools
Spoon
Container for sugar scrub
Microwave
Heat-proof bowl to melt coconut oil
Instructions
Melt coconut oil in the microwave for 20-30 seconds or until it is fully liquid. (If you live in a climate where coconut oil is already a liquid, skip this step.)
Mix coconut oil and sugar together
Enjoy!