What Not To Forget When Packing For Your Next Family Vacation
This is a sponsored post written by me on behalf of Five Star Urgent Care. All opinions are 100% mine.
It's definitely time for summer travel, so many families will be hitting the roads or the skies to do something special. While we don't need to pack everything in our house, there are some things we don't want to forget to help make the trip much more enjoyable. Check out this list we've developed over many years of travel with our little ones to help ensure a smooth ride.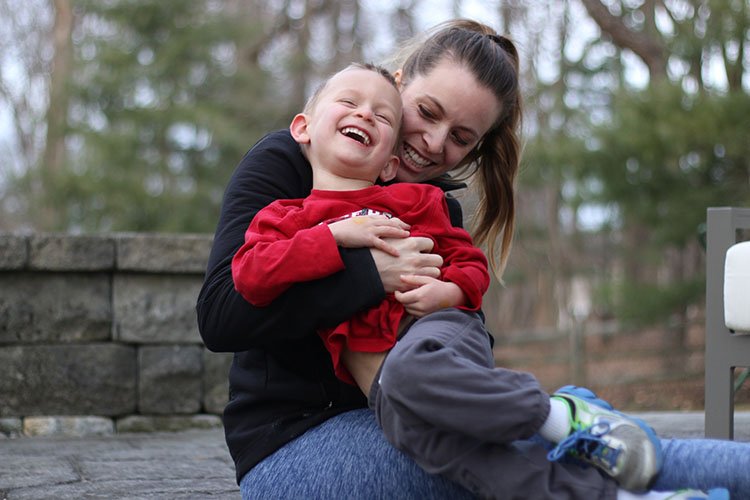 Everyone loves a good road trip with little ones, right? It's smooth sailing down the highway and sure to be a mountain of memorable moments. Until…
Your four year old opens the car door while you're driving 75 mph down the interstate. Been there. (Yes, I switched on the child locks shortly after that.)
You hold a preschooler, in a floating chair position, while she poops next to the car in an open field. Done that (and it wasn't even my own child).
You hear your recently potty-trained preschooler announce he immediately needs to pee… seven seconds after you pass the rest stop and a highway sign that reads "Next Rest Stop 40 miles". Been there.
You clean up puke from the tiny crevices of a car seat on the side of a highway, feeling the breeze of each car as it passes by, while trying not to add to the mess of vomit that (let's be honest) will never fully come out of every nook and cranny. Done that (more than once, and with no other adults around).
With family and friends living all across the country, we spend a lot of time traveling with our boys. We've had plenty of great travel days and our fair share of rough rides. During our years of flights and long drives with young kids, we've honed our packing list to help reduce the stress of transitions, long days, and unpredictability without bringing everything but the kitchen sink.
Vacations are great, and the end goal is almost always worth the effort. But any parent knows that getting your children to the final destination is not for the faint of heart. No matter how you're traveling though, it always helps to be as prepared as possible and having the right things in your bag can make all the difference.
Here are a few things we always pack when we travel with our kids.
11 Things Not To Forget To Pack For Your Next Family Vacation
Audio Books
Our boys love audiobooks. We listen to them just about every time we are in the car, and it's often the first thing they ask me to turn on. I download some from the library onto our Libby app and you can buy them online to save them on your smart phone or tablet as well. We also occasionally check out CD audiobooks from our library.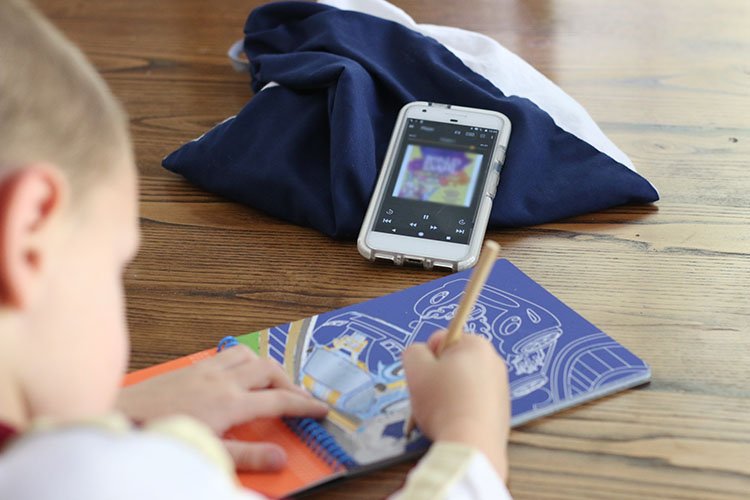 Playlists on Streaming Music Apps
M loves music and makes lots of playlists for himself and the boys on his streaming music app. While we travel, especially in the car, the boys shuffle through their playlists and get creative finding new songs to add to their lists. A long list of favorite tunes always helps the time pass faster (especially when I'm willing to sing my heart out to them like every good embarrassing mom does).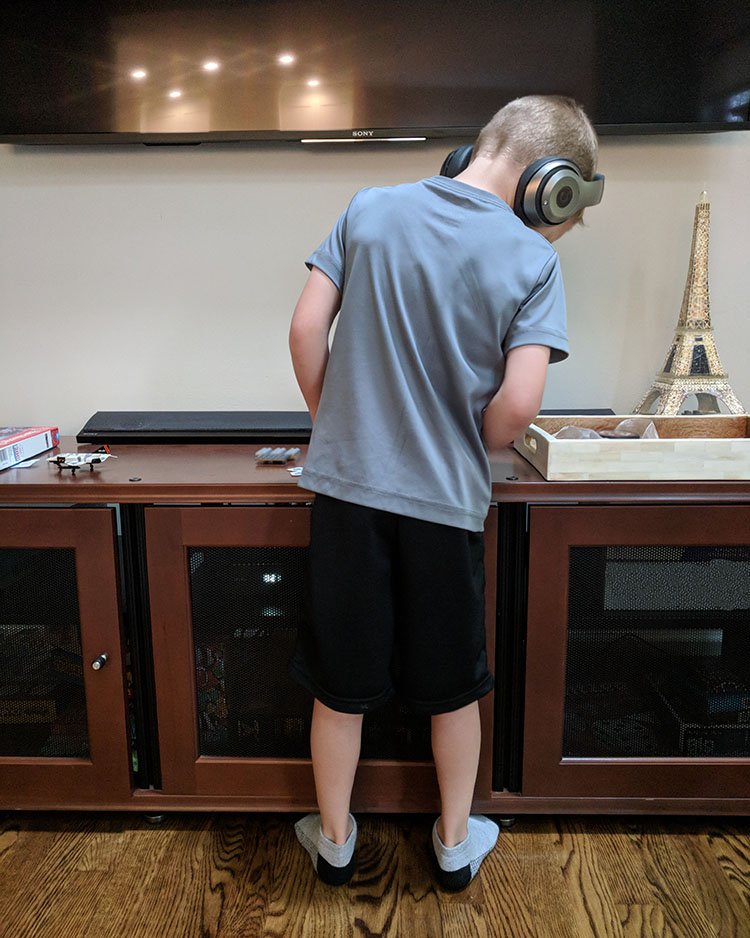 Your Insurance Card
For several years when the boys were younger, we ended up in urgent care just about every time we traveled. It almost became a running joke (as much as ending up in urgent care can be funny… in hindsight, when everyone is healthy again).
During our travels, the boys have had croup, respiratory infections, and nasty ear infections, among other things. Given how rough they play, I'm a bit surprised we haven't been to urgent care for injury-related matters yet. Hopefully I didn't just jinx it.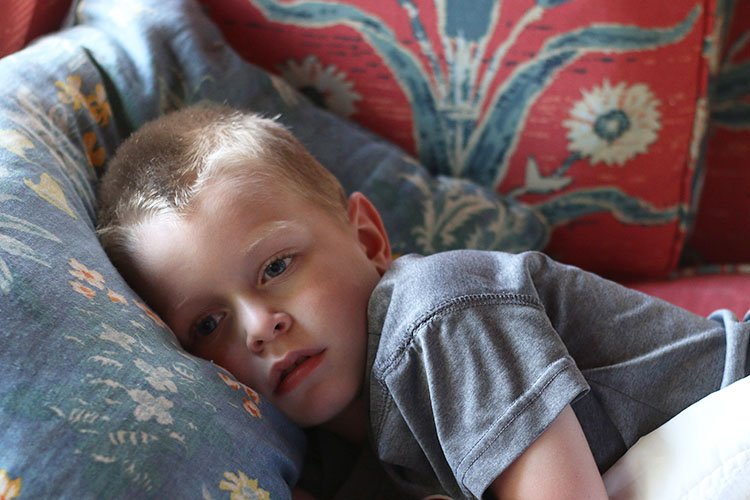 One Christmas, we drove from Chicago to Syracuse, New York, to see my extended family for the holidays. While there, T got so sick and we couldn't figure out what was wrong. He hated being in the house and just wanted to sit out in the quiet car (in the middle of winter) with M. We thought it was the craziness of so many people staying at the house, and then considered if it was allergies to the cats in the house, as he started to show symptoms. Eventually, we found a local doctor who diagnosed him with a terrible double ear infection (though he never once complained about his ears).
I wish we had known about the local urgent care options, like Five Star Urgent Care. Given that they're set up to take new and drop in patients, urgent care centers like Five Star are much easier to visit than local doctors offices when out of town. Typically, they have much shorter wait times than emergency rooms and are also much less expensive for treating non-life-threatening illnesses and injuries. We know from plenty of experience… ugh…
Five Star Urgent Care provides quick and convenient medical care, even if you're not a local. They take most medical insurance and accept self-pay patients. They treat a multitude of illnesses and injuries from cuts, burns, and sprains to earaches, respiratory infections, and allergies. You can check out their full list of services on their website.
They are primarily in upstate New York. My mom grew up there, and her entire family still lives there, so we have plenty of family there now and it's only a quick drive from Philadelphia. Since moving back, we've visited a handful of times. If you're an upstate New York native or you're going to be in the area, be sure to Like them on Facebook and check out the location nearest you. Most locations are open seven days a week from 8 am – 8 pm, so they aren't limited to traditional doctor office hours. They also have regular hours on many holidays, including Fourth of July.
Before heading out on the road for your summer travel, be sure you've packed your health insurance cards. Getting sick at home is tough, but getting sick on the road is much harder. Being prepared with insurance cards and knowing where to go, even if you don't have insurance, can really ease the stress if something goes wrong.
Basic Over The Counter Medication
We don't always bring adult medicines when we travel because those are pretty easy to find and we can endure some discomfort until we find a pharmacy. We do, however, generally bring along a bit of child pain reliever and anti-histamine medications.
As you can imagine given our urgent care track record, we've had many a night where we've trucked out to the 24 hour pharmacy at some ridiculous hour to buy medication to reduce a fever or discomfort. We've even endured a crying, teething baby through an entire night in Switzerland only to stumble our way through an apothecary the next day trying to discuss symptoms as well as weight and dosage conversions with the Swiss pharmacist in a mix of English and non-verbal communication. We've learned our lesson the hard way, many times over. Just bring the darn medicine with you. Especially with respect to anti-histamines, an allergic reaction doesn't wait for a convenient time to present itself.
Fun Snacks in Reusable Containers
Gas station snacks are serviceable, at best, and airport snack shops are crazy expensive. They both house lots of junk and not much that fills us up with any nutritional value. They are also all, understandably, wrapped in plastic and full of preservatives.
Bring a stash of your own snacks that are at least a little healthier, don't create a bunch of waste, and are at the ready whenever you need them. We often bring snacks like crackers and pretzels, chocolate covered raisins, gummies, and trail mix. They aren't the epitome of health, but they are fun for the boys, easy to carry, not super messy, many are available in the bulk section, and they all get through airport security.
We prefer stainless steel containers because they are pretty light, easy to clean, and sturdy enough to prevent crackers and pretzels from getting crushed. We also use fabric bags with zippers for things that don't get smashed because they squeeze into our bags and also don't take up space when the snacks are gone.
Small Bag for Trash
If you're traveling by car, you're bound to have some trash even if you're doing your best to practice zero waste. Have a small bag in which to collect trash so you can keep it from floating all over your car and hold on to it for proper disposal when you find trash and recycling receptacles.
Water Bottles All Around
Don't leave home without one for each person. It's one of my top five recommended zero waste swaps for beginners, and it's so convenient to have water available for everyone at a moment's notice. We use water bottles that don't sweat and have built-in straws so the boys can open and close them by themselves.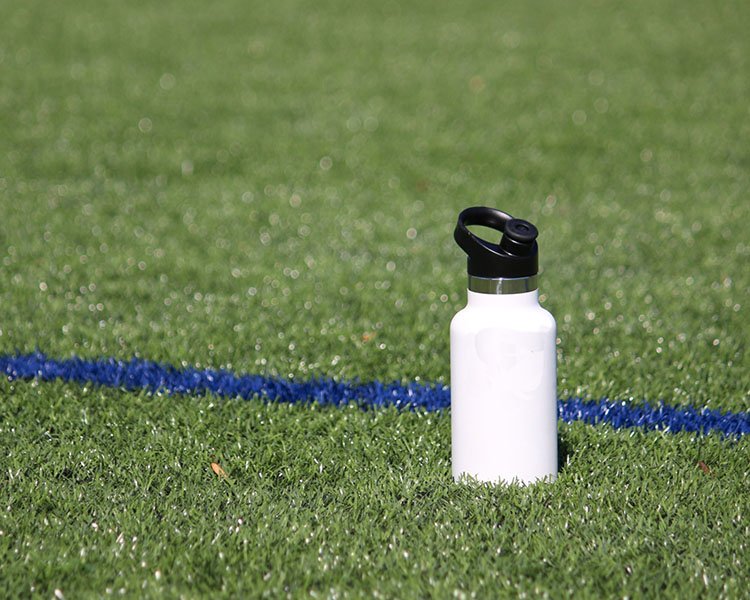 Activities
We bring a backpack of small activities for the boys. They each have a tablet, a toy car or toy airplane, plain white paper and a drawstring bag with some markers, and occasionally an activity book. We also always bring a tennis or soccer ball. We only need a bit of open space to start a game with one of those balls and give the boys a chance to blow off some steam. While not all kids need as much activity as ours, letting them play sports or run around for a while every day makes the rest of the day so. much. better!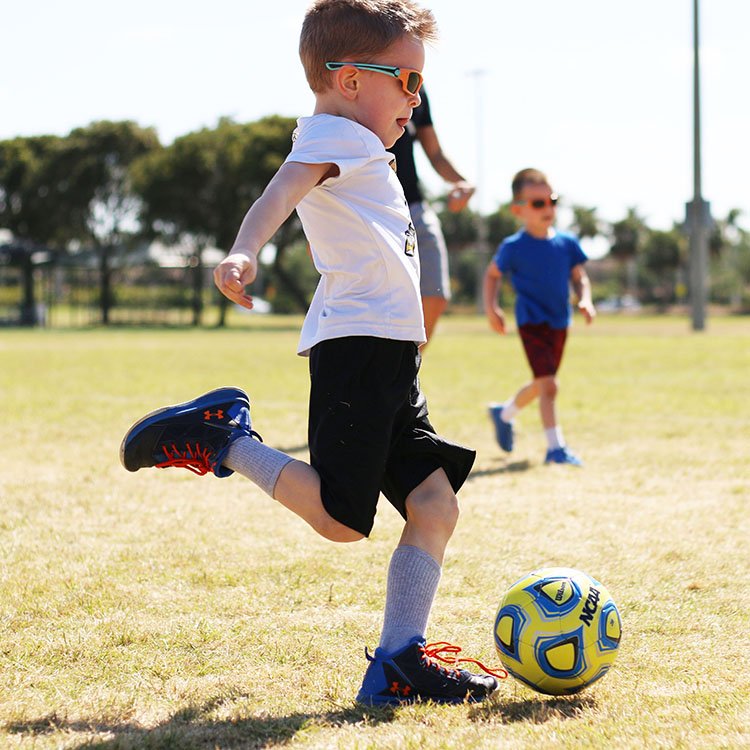 The tablets are a treat that they get more while we are traveling than at home. On the road (during the actual travel, not the whole vacation), we let them have as much screen time as they want. We monitor what they watch but don't really get hung up on length of time. (I know this doesn't work for every family, so definitely do what is best for your crew.)
We used to bring coloring books, but they take up far more space than printer paper. Blank paper is more conducive to creativity. The boys draw, play tic tac toe and hangman, fold paper airplanes and more. I don't think they would do half as much with standard coloring book pages compared to the blank sheets.
For our recent trip, we also brought some paint by sticker types of books. The pages stay in the book and the stickers are clean and easy to maintain.
Extra Set of Clothes
After graduating from diaper bags, we didn't always have extra clothes with us, but we've been leaving an extra set of clothes for the boys in our car or carry-on luggage for the last six months and it's been so helpful. Even though the boys are well beyond potty-training age, you just never know. They miss the bathroom. They spill lunch. They get cold and want an extra sweathshirt. It's so much easier to have an extra set of clothes because young kids are always inevitably unpredictable. We use something in the bag once every week or two.
A Chapter Book for Read Aloud
I read to my boys every night before they go to bed. Instead of bringing several picture books, we've started to bring one chapter book (or two if we expect to finish the first). It's so much easier to carry. I can also toss it in my bag so we can read during waiting times and transition times. On our trip to New York last year, it was great on the subway and while waiting in line for just about anything.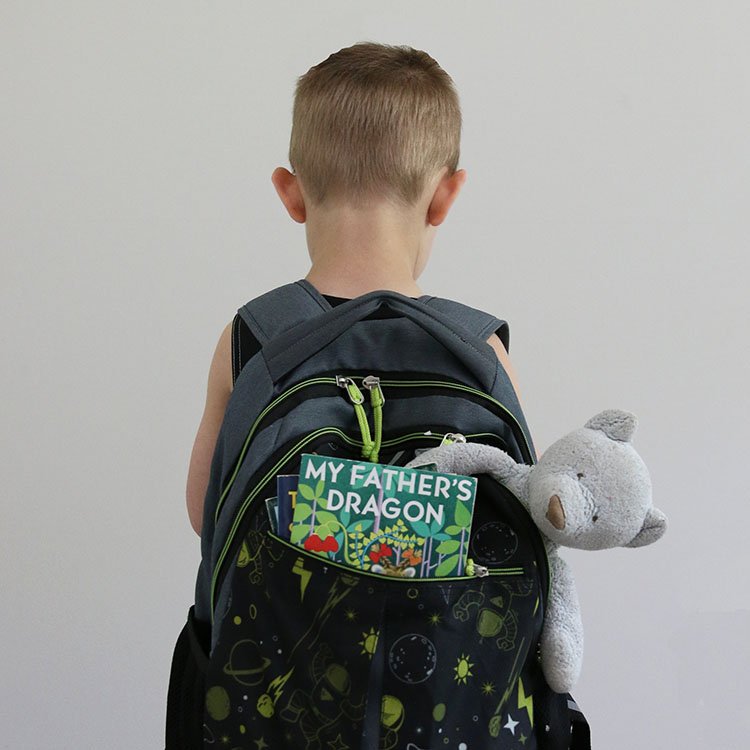 A Small Blanket for Each Child
If you're taking a road trip, a little blanket for each kid is the best. Sometimes it gets a little cold in the car, and turning off the air conditioning makes it so stuffy. The blanket is also nice for the child to have to cuddle with and encourage better sleeping. We don't bring blankets for short flights because we try to keep luggage light, but they are definitely worth their space on road trips or overnight air travel.
Although we do our best to pack lightly and not bring more than we need, having a few essentials as well as a couple of luxuries really helps make the trip so much more enjoyable for all of us.
As many of us head out on summer family trips, be sure to pack a few extra small things from the list above so you're prepared and can really enjoy the family time together.
What are your upcoming travel plans? Anything else I missed from the list that we all should be sure to pack when headed out for vacation with our kids?