Sustainable Cities and Communities | Picture Book List For United Nations Sustainable Development Goal #11
Picture books are a great entry point to many difficult conversations with our kids. Read on for more about this creative project to help kids connect with and understand the global social and environmental justice goals as defined by the United Nations Sustainable Development Goals in an age-appropriate way.
This picture book list is part of a series of picture book lists that align with the United Nations Sustainable Development Goals. We've created a picture book list for each of the 17 United Nations Sustainable Development Goals as well as a FREE coloring poster to track progress and explore the United Nations Sustainable Development Goals with kids.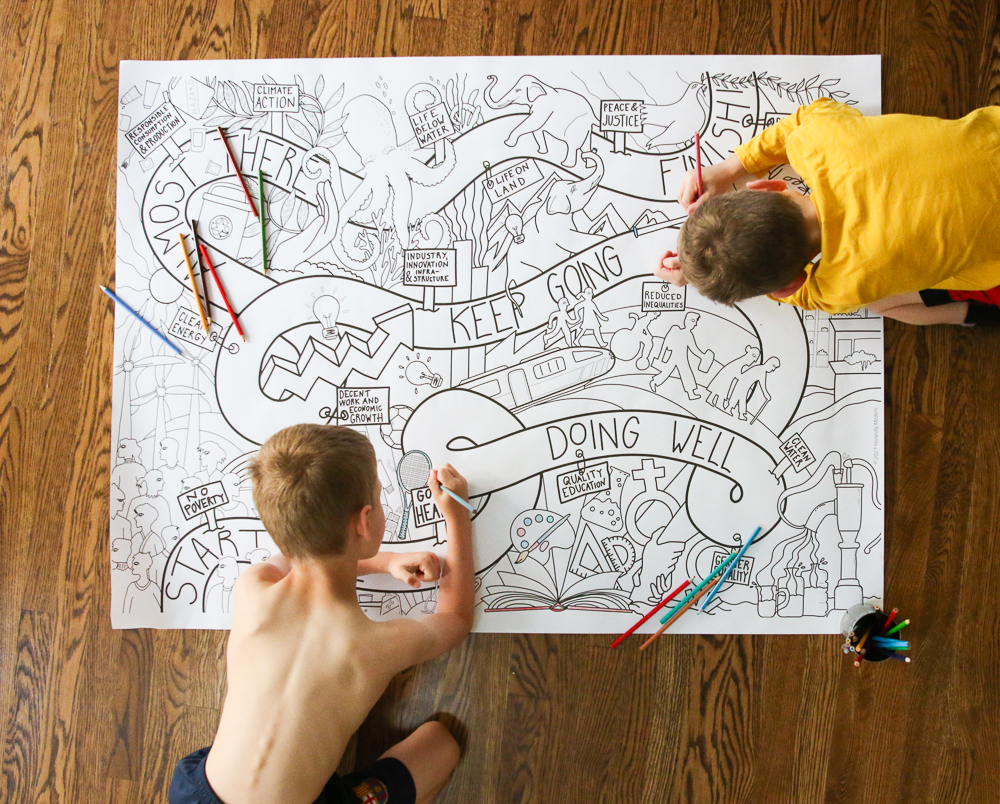 Learn More & Download The Free Coloring Poster
To learn more about the FREE coloring poster and see all 17 picture book lists, head to the United Nations Sustainable Development Goals Coloring Poster and Picture Book List homepage. Alternatively, simply sign up for our email list below and receive a link to download the FREE coloring poster.
What Are The United Nations Sustainable Development Goals?
In 2015, the United Nations adopted 17 Sustainable Development Goals (SDGs), a collective framework for peace and prosperity for people and the planet, now and into the future. The Sustainable Development Goals have broad intentions to end poverty and other deprivations while recognizing the need to simultaneously improve health and education, reduce inequality, spur economic growth, and tackle climate change.
Sustainable Cities and Communities | United Nations Sustainable Development Goal #11
This United Nations SDG seeks to make cities and human settlements inclusive, safe, resilient, and sustainable. This means that we use renewable and zero-carbon energy sources, prepare for and protect against natural disasters and extreme weather, build more sustainable transportation alternatives, create more appropriate housing for all residents, and more.
A Note on Buying and Borrowing Books
We include affiliate links to books we recommend. If you purchase through one of these links, Honestly Modern earns a very small commission that has no impact on your purchase price.
If you can find the books from your local library, from a friend, at an independent bookstore, or through a used book shop, those sources are ideal. Using the library is zero waste, saves money, and saves space in your home because you can read all the books without storing all the books on your bookshelves. If you're not sure of the best way to use your local library, check out these tips to make the most of your local library. With a little exposure, your kids will learn to LOVE the library!
If you prefer to listen to audiobooks, we recommend using Libro.fm, our favorite audiobook app. We've tried several audiobook apps and love that Libro.fm supports independent bookstores and offers a great user experience.
Picture Books About Sustainable Cities and Communities
The following picture books about sustainable cities and communities highlight many ways that readers can make their cities more sustainable and inclusive places to live. Readers see places that incorporate more natural elements, understand how towns and cities work together, how communities can work together to create more enjoyable spaces, and more.
The Curious Garden by Peter Brown
This is a lovely story about a little boy who lives in a city of concrete and bricks, void of nature's beauty. One day, on his adventures, he finds a few little plants struggling to survive near old, unused railroad tracks. He decides to start caring for the plants and begins to grow a garden. His garden flourishes and, ultimately, he shares the beauty of his curious garden with so many other dwellers in his city. This book shows how cities can think green and support beautiful vegetation and plant life if they think about solutions creatively.
Ages 4 – 8 | Pages 40
The Gardener by Sarah Stewart
Due to family hardship, a young girl moves from the country into the city to live with and work for her uncle. She loves gardening and discovers an empty roof just waiting to become her rooftop garden. She attends school, works for her uncle, and keeps up with her responsibilities for a year while living in the city. In the end, she finally brings her uncle up to see the gorgeous garden she created on the rooftop. It's such a great reminder that beautiful green spaces can be created right in the middle of the city and without a lot of money.
Ages 4 – 7 | Pages 40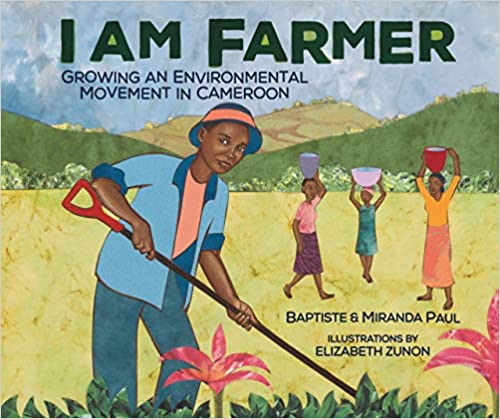 I Am Farmer: Growing An Environmental Movement in Cameroon by Baptiste & Miranda Paul
Tantoh, also known as Farmer, grew up loving the dirt and the land. Despite advice from his family to pursue other careers, he grew up to become a farming expert. He attended an agricultural school and shared his knowledge with many throughout northwestern Cameroon. He has helped many people in this area find springs for clean water and farm their land in a way that is more sustainable and provides more food for their families. Today he's an environmental hero, bringing clean water and bountiful gardens to the central African nation of Cameroon.
Ages 7 – 11 | Pages 32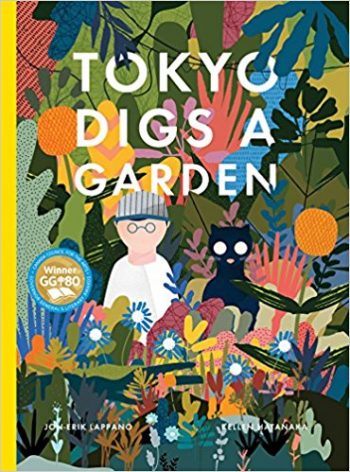 Tokyo Digs a Garden by Jon-Erik Lappano
A little boy living in the city plants a small garden that quickly takes over the entire city. What once was a concrete jungle is now lush with plants and filled with animals. The boy discusses with his family how the area used to be filled with nature before the city took over and cleared out all the trees and animals. The little boy soon realizes how important it is to learn to live with the animals and plants instead of pushing them aside without care.
Ages 3 – 7 | Pages 32
Windows by Julia Denos
A boy goes for a walk through his neighborhood in the city and notices all the different activities happening in different houses around town. This book is a reminder that despite being from one neighborhood, we're all different and have lots of water to enjoy our time together as a family.
Ages 3 – 7 | Pages 32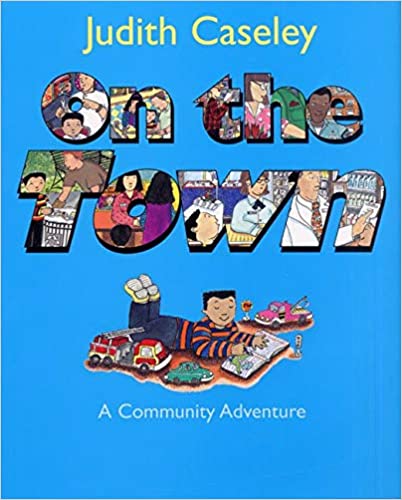 On The Town: A Community Adventure by Judith Caseley
A little boy spends the afternoon walking through his neighborhood with his mom. Along the way, he takes notes of all the people and places that make us his community. This story helps children understand that a functional and sustainable community is made up of many people and components, and we need to respect all parts of the community in order to maintain it well.
Ages 4 – 8 | Pages 32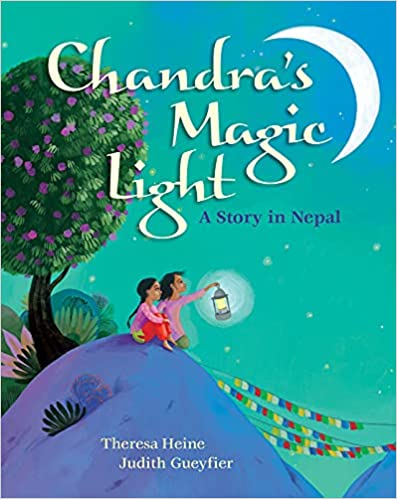 Chandra's Magic Light by Theresa Heine
Two little girls see a man seeing solar lights or "tukis" at the market and want one. They sell flowers each day to earn enough money to buy one for their family. They hope that the solar light will provide cleaner air for their brother who has a bad cough from kerosene lamps. Now they can see at night without buying kerosene.
Ages 5 – 8 | Pages 36
Look Where We Live: A First Book of Community Building by Scot Ritchie
This is a perfect introduction for younger children to many components that make up a community. It's not a story with a plot. Instead, each page highlights a helpful way to be part of a community: shopping locally, community clean up, growing a garden, working together in the community, beautifying the infrastructure, and more.
Ages 4 – 7 | Pages 32
The Secret Garden of George Washington Carver by Gene Barretta
George Washington Carver is a famous Black gardener, scientist, and most notably sustainable environmentalist. This book shares the story of Carver's love for gardening that started at a very young age and flourished into a career helping his community farmers make a living with sustainable agriculture practices. The book chronicles his experience with racism, his agribusiness innovations, and his many lasting impacts on the world of agriculture we know today. Throughout his life, Carver focused on ways to help his community care for nature and agriculture in more sustainable and regenerative ways.
Ages 4 – 8 | Pages 40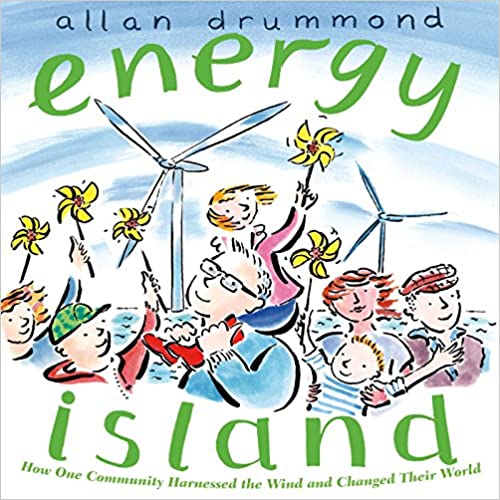 Energy Island: How One Community Harnessed the Wind and Changed Their World by Allan Drummond
Based on a true story, the residents of an island in Denmark share how they transformed their community from one that used fossil fuels to one run entirely on wind power. It took much effort from the community working together and convincing naysayers to move forward with the change, but a collective effort proved fruitful. Now the island community is a leader for cooperative renewable energy transformation.
Ages 6 – 10 | Pages 40
One Plastic Bag: Isatou Ceesay and The Recycling Women of the Gambia by Miranda Paul
One woman notices that her community is starting to use more and more plastic bags and containers. In the past, when their baskets and carriers were made from natural materials, those carriers were left on the ground to decompose when they were no longer functional. Community members begin to also leave their plastic bags lying around the ground.
The woman notices these do not disappear or decompose but just collect over time. She decides to pick them up and starts using them to make small purses to sell at the market. Through her efforts, she helps clean up her community and create economic opportunities for women in her area. Based on a true story, it highlights the impact one person can have on the well-being of a village or town.
Ages 5 – 9 | Pages 32
The Streets are Free by Kurusa
A group of young children growing up in a poor neighborhood in San Jose, Venezuela really wants a playground in their community. They fight for it and the town leaders agree to create a playground in an open area. However, this does not happen. Eventually, the community gathers together and they create a playground space for the children to play.
Ages 7 – 11 | Pages 48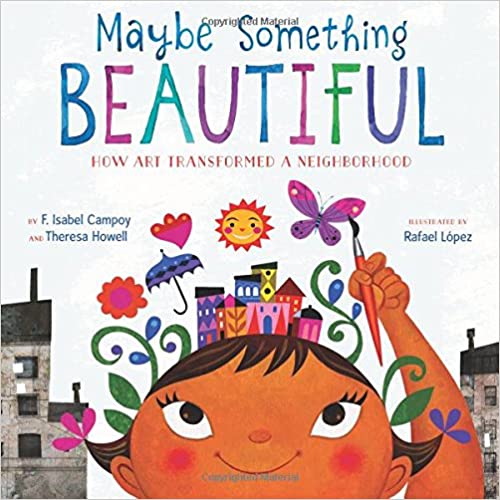 Maybe Something Beautiful: How Art Transformed a Neighborhood by F. Isabel Campoy
Based on a true story, a little girl who loves art starts taping her art up on buildings around her neighborhood to add color to the gray walls. A local muralist helps her turn her art project into a city-wide mural project to engage, brighten and bring the community together.
Ages 4 – 7 | Pages 40
You may also like this related list of Picture Books To Encourage Environmental Activism, all of which encourage children to be advocates for sustainability and eco-friendly living in their communities.
Do you know any other books about building and living in sustainable cities and communities? If so, I'd love for you to share in the comments.
And if you have not done so already, be sure to check out the other booklists aligned with the United Nations Sustainable Development Goals and print out the FREE Coloring Poster!

About The Author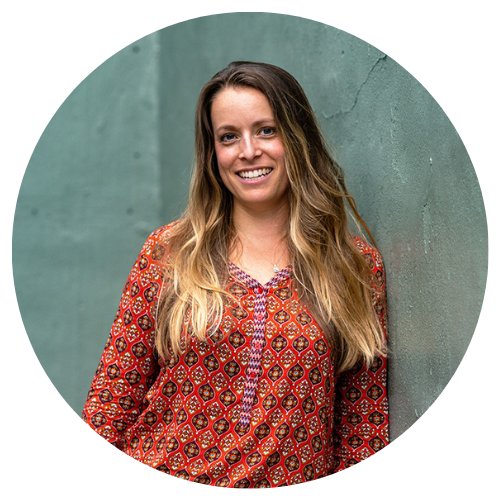 Jen Panaro
Jen Panaro, founder and editor-in-chief of Honestly Modern, is a self-proclaimed composting nerd and an advocate for sustainable living for modern families. In her spare time, she's a serial library book borrower, a messy gardener, and a mom of two boys who spends a lot of time in hockey rinks and on baseball fields.
You can find more of her work at Raising Global Kidizens, an online space to help parents and caregivers raise the next generation of responsible global citizens.