Peace by Piece | Thrifted Travel Souvenir
Welcome to our Peace by Piece series where we use individual outfits to break down the good, the bad, and the ugly of fashion's impact on the environment and our communities.
Fashion is one of the most significant contributors to environmental destruction and carries the weight of labor inequities around the globe. It's also a really important part of our everyday lives. Not only is it a great form of expression, but we also need to get dressed every darn day.
Fashion matters. Fashion has power. Let's use fashion to do good for our planet and our people.
Before heading out for our trip to London this past summer, I checked the weather forecast and found a consistent streak of steamy, sunny days throughout our entire trip. I knew we'd be outside and meandering through the city, so I pulled out all the coolest, breeziest summer clothes I had in my closet.
Because I mostly live in leggings and tank tops, the pickings were slim. I packed a handful of shirts and a few pairs of shorts. I hoped I wouldn't be too sweltering each day. As it turned out, I missed the mark. Three of the shirts I packed were too tight and made of synthetic materials that didn't breathe well.
I planned to make do with what I had, even if meant I had to wear the same clothes multiple days. We had a shared washer in the apartment building that could serve as an adequate backup plan for the three shirts I brought that kept me cool (enough).
Thrifting to find a vacation souvenir
Lucky for me, however, I found a charity shop just around the corner from our rented apartment. If I could find it, a secondhand summer tank top would make the perfect souvenir from our trip that I could also use before we left.
As we headed to breakfast one morning, we stopped at the charity shop. My uninterested son tucked himself into a corner on the floor while I perused through a few small racks of summer shirts. Pretty quickly, I found this floral tank top for £3 and knew it was just what I wanted. Not only could I wear it that day, but I knew I would wear it on many occasions back home.
While it's not exactly a traditional souvenir, a thrifted piece to add to my wardrobe feels like such a fun find. It was less expensive than most tourist knick-knacks, and I'll make great use of it. It's far more interesting than some fast fashion item from a shop that probably also exists in the United States. And it feels novel to literally build a wardrobe over time with one-off pieces from around the world.
I paired the simple, cotton summer tank top with a pair of secondhand denim shorts from thredUP. For years, my shorts game struggled so desperately that even my boys made fun of me for rarely donning a pair of shorts. I just didn't have many pairs of shorts that fit me well or felt comfortable.
I finally invested in a few pairs from thredUP. It's such a game changer to have clothes that fit the body I have now without spending loads of money on new pieces. thredUP is almost always one of my go-to places when I'm looking for something new-to-me.
Related Reading: Tips To Score Gems From ThredUP
Slow fashion is sustainable
I finished off this outfit with a pair of super comfortable Bucketfeet shoes, donned with the skyline of Chicago, that I've had for nearly a decade. I have worn the heck out of these shoes. So even though they aren't secondhand or made under some certified ethical framework, they're definitely slow and lasting fashion that is well worth the price I paid.
Much like the shoes, I carried this Tumi backpack with me in London that I've had for years. It probably needs a good cleaning, but even my husband comments on the long and hard-working life it's endured. I've definitely gotten my money's worth out of the small backpack, and the quality is second-to-none.
If you're in the market for some no-show socks, I wear these Stance no-show socks. I think these types of socks are hard to come by secondhand and definitely not something I would probably have much luck finding. But this is another example of a high-quality purchase that will last a while, another totally valid way to choose sustainable fashion.
We have so many ways we can shop more sustainability. Secondhand shopping extends the fashion cycle to get more use out of the things we already have and extend the lives of things others no longer need to contribute to more sustainable fashion. And purchasing high-quality items to slow down the fashion cycle means our things will last and fewer textiles end up in the landfill.
Do you have a favorite type of sustainable fashion?
About The Author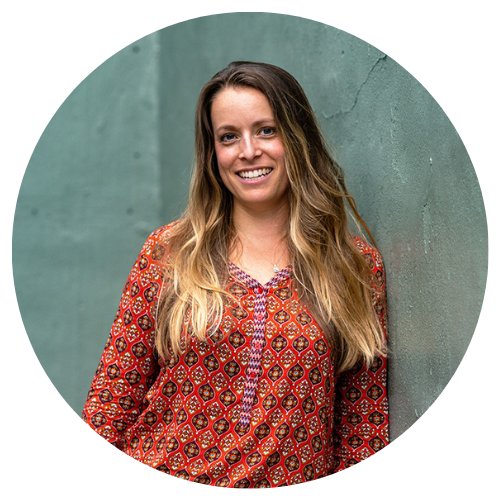 Jen Panaro
Jen Panaro, founder and editor-in-chief of Honestly Modern, is a self-proclaimed composting nerd and an advocate for sustainable living for modern families. In her spare time, she's a serial library book borrower, a messy gardener, and a mom of two boys who spends a lot of time in hockey rinks and on baseball fields.
You can find more of her work at Raising Global Kidizens, an online space to help parents and caregivers raise the next generation of responsible global citizens.