Solar Power Resource Guide with EnergySage
Thinking about investing in solar panels for your home or community? Check out this solar power resource guide for more information and answers to lots of questions about residential solar power for homes and communities.
This guide was created in partnership with EnergySage and contains affiliate links.
Thinking about going solar for your home or community? While it's a big decision to make the leap to solar energy from traditional grid-powered energy sources, solar energy is more accessible than you might initially think. And it offers a host of financial and environmental benefits.
As we contemplated investing in a solar roof for our house, we worked with EnergySage to get more information about how solar roofs work, whether or not we were a good candidate, how to find local installers, and so much more about transitioning to solar power for our home. We had a great experience, and I definitely recommend checking out their marketplace if you're considering solar power for your home or community.
Solar is a great way to reduce your electricity bills and help the environment! With solar, you can save money on electricity costs while generating your own power and reducing your carbon footprint. To help you make an informed decision about solar, we're answering common questions to help you know how to decide if solar is right for you and how to compare the best options near you.
Check out this video on 5 reasons to install solar:
The benefits of going solar
Solar is one of the fastest-growing sources of energy, and for good reason. Here's why many people make the switch to powering their homes on sunshine:
Save on monthly bills—Solar panels can help reduce your electricity bill and provide long-term savings.
Generate your own energy—Use the solar system on your roof to power your home, including any electrified heating and cooling systems like heat pumps, and charge your electric vehicle.
Protect yourself against fluctuating energy costs—Utility costs will rise and fall, but on an upward trajectory. However, by going solar you essentially lock in a rate because you produce your own electricity and do not rely exclusively on the grid.
Help do your part for the environment—Solar is a clean, emission-free source of energy. By using solar power, an average home can eliminate three to four tons of carbon emissions each year, which is equivalent to planting over 100 trees annually.
Increase your property value—Studies have shown that homes with solar panels sell quicker and at a higher value (approximately 4% higher according to Zillow) than comparable, non-solar homes.
How can I get started researching my solar options?
This guide can help you explore solar options through our partnership with EnergySage, the country's leading Solar Marketplace. On the EnergySage website, you can learn more about the process of going solar, read reviews of local solar companies, and research and compare solar panel equipment. Check out EnergySage's online solar calculator to estimate how much installing solar can save you over the next twenty years.
When you're ready to take the next step with solar, you can register for a free account on EnergySage to receive custom solar quotes from pre-screened solar installers near you. EnergySage also has a team of Energy Advisors, unbiased experts available to answer any questions you have about the process of going solar, the quotes you've received, or the solar installers in your area.
When we were going through the solar research process for our home, our Energy Advisor was very helpful. She answered many of my questions, and she didn't favor any particular installer or type of system within their marketplace.
You can also read helpful articles on EnergySage's blog about matters like the pros and cons of solar, if solar is worth it, and common solar myths.
How do you go solar at home?
The process of going solar is easier than you might think and can take place almost entirely online.
Compare quotes from local installers
The first step is to reach out to local solar installers to find out if your roof is a fit for solar. Not everyone's roof is. Suitability depends on the direction your roof faces, how big it is, shading or trees in your yard, and any HOA restrictions you may have in your neighborhood.
You can make it easier by checking out the EnergySage Marketplace and inputting a few pieces of information to get local, vetted installers providing you quotes online. And you'll be able to compare them apples to apples in one place online.
Work with your solar installer on the design of your solar system
Next, you'll select an installer to finalize the design of your solar system, covering questions like how many solar panels you'll need and where they'll be placed. You'll also confirm the equipment you plan to install including which solar panels and inverters as well as whether you're adding a battery or EV charger.
Your local solar installer will finalize your quote based on any details specific to your home, a process that can often be completed via a video conference call or which may involve a site visit to your home.
Select a solar installer and plan your installation
If you decide to go solar, you will confirm all relevant details with your installer and sign a contract with them to start the process. Most of these documents can be e-signed. Finally, you'll plan your installation date with the installer so you can start powering your home with the sun.
What if I can't install solar panels at my home?
If your roof isn't a fit for solar or you currently rent your home, you can still go solar. Community solar farms offer subscriptions, so you can leverage those to save approximately 10-15% on your annual electricity bills.
Check out this guide to community solar farms and get answers to frequently asked questions on solar for renters here.
Is now a good time to go solar?
Yes. Utility rates are continuing to rise, so reducing your reliance on fossil fuels by going solar is also a great way to keep from paying as much every month on your electricity bills. The recently passed Inflation Reduction Act also means that you can now claim 30% of your solar panel installation costs on your taxes (this is an increase from the previous amount of 26%).
What options are there to pay for solar?
There are a few options when it comes to financing solar panels.
Purchase a solar panel system upfront
Purchasing solar panels upfront can feel overwhelming; it's a pretty significant investment in your home. While an upfront purchase often results in the largest savings over the life of the solar panel system, it's not the most accessible option for everyone.
There are various types of loans to support going solar including $0-down financing options.
Solar financing products have different terms, interest rates, and down payments, so it's best to check with your lender to confirm specifics.
Solar installers typically partner with specialized solar lenders and can help you obtain a solar loan, but some people get a solar loan directly through a home equity loan or HELOC.
Lease solar panels
You can also lease solar panels. This tends to have the lowest upfront cost (little or no money down) but also the lowest cost savings over the life of the solar panel use. A solar lease, known as a power purchase agreement (PPA), requires no money down and you don't own the system. So, you're not on the hook for any maintenance that pops up.
However, the flip side is that when you lease, you won't qualify for any incentives or rebates either when you purchase or over time. This means the 30% ITC mentioned above goes to the company that owns your solar system. Also, if your state offers solar renewable energy credits (SRECs), you won't get those — they'll go to the company that owns the system. Solar leases may also complicate selling your home if you move. Learn more about comparing solar leases with purchasing here.
How do solar panels work?
Solar panels are made up of silicon. When sunlight hits a solar panel, electrons in the silicon begin to move, initiating a flow of electricity. This creates direct current (DC) electricity. A solar inverter converts the DC electricity into alternating current (AC) for your home's appliances to use.
How do I calculate the solar potential of my property?
You can use EnergySage's solar calculator to estimate solar costs and savings on your property. To use the calculator, input your address, confirm your roof, and enter an average monthly electricity cost. The resulting costs and savings estimates take into account these factors, along with current pricing data and any available incentives.
How many solar panels do I need?
Every solar panel system is unique— the number of panels you'll need depends on how much electricity you want to generate, the efficiency of the equipment, the proposed location of the solar panels, and your geography. When quoting a solar panel system, installers use design tools to propose an appropriately sized solar panel system based on these factors. Installers also confirm system size at an in-person site visit prior to installation.
Can you power your home at night with solar?
A solar panel system won't generate electricity at night, but there are some options available to make the most of the energy generated during the day from the sun.
Some people install batteries with their solar panel systems. The batteries charge up during the day using power from your solar panels. At night, your house can draw from that battery to reduce any energy used from the electrical grid. However, batteries can be an expensive addition to the system and aren't always necessary. For those who have net metering, this can be a more cost-effective way to obtain power when the solar panels are not generating energy themselves.
Net metering is a solar incentive available in some areas that allows you to send any excess electricity your solar panels produce back to the grid for credits. Thus, you produce excess energy during the day to accumulate credits. At night, you can draw electricity from the grid and use these credits when your solar panel system is not generating power. These credits are simply billing credits, so you do not necessarily have to "earn" them by generating solar power before you can draw electricity from the utility grid at night.
If your solar panel system produces more than you used in a given billing cycle, your utility will add credits to use on a future electric bill. Alternatively, if you use more electricity than your solar panel system generates in a billing cycle, your utility will charge you standard electricity rates for the "net" energy you used from the grid during that month. Once you register your property to receive quotes on EnergySage, check with your dedicated Energy Advisor to confirm if net metering is allowed in your area.
Will you get an electric bill if you have solar panels?
Yes, your solar panel installation will be tied to the electrical grid. This allows you to pull electricity from the grid when you need to, like at night when your panels are not producing. To the extent you have net metering, it also allows you to send energy back to the grid for credit. That said, your electric bill can either have a credit or a charge depending on how much solar electricity your system generated versus how much electricity you used during the month.
Should you buy or lease solar?
You can save money by going solar with an upfront purchase, loan, or lease. Before financing a solar panel system, it's important to compare terms, down payments, rates, available incentives, and overall savings between your various options. Whether you should buy or lease solar panels will depend on unique circumstances and the terms of the financial tools available to you.
Should I consider adding a battery?
Adding a battery to your solar system can provide a number of benefits. A battery offers emergency backup power in the event of major storm events or outages. Depending on your electricity rates, you may see increased savings if you install a battery with your solar panel system. A battery also helps maximize the amount of solar energy generated by the solar panel system that you can use at your home instead of sending it back to the grid. However, home energy storage is still a bit expensive, so batteries won't make sense financially for every home.
If you're interested in exploring your energy storage options, you can get both solar and solar-plus-storage quotes online through the EnergySage Marketplace.
Learn if you're a good fit for battery storage and read about the most popular batteries available today.
Curious to see if solar is right for you? Find out your potential savings, research your options, and shop for solar installers near you on EnergySage.
About The Author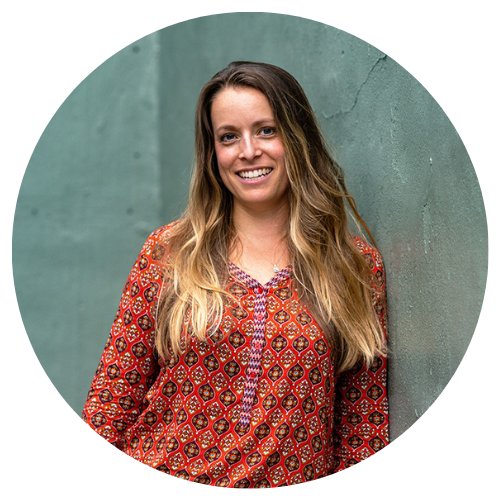 Jen Panaro
Jen Panaro, founder and editor-in-chief of Honestly Modern, is a self-proclaimed composting nerd and an advocate for sustainable living for modern families. In her spare time, she's a serial library book borrower, a messy gardener, and a mom of two boys who spends a lot of time in hockey rinks and on baseball fields.
You can find more of her work at Raising Global Kidizens, an online space to help parents and caregivers raise the next generation of responsible global citizens.