One of These Things Is Not Like the Other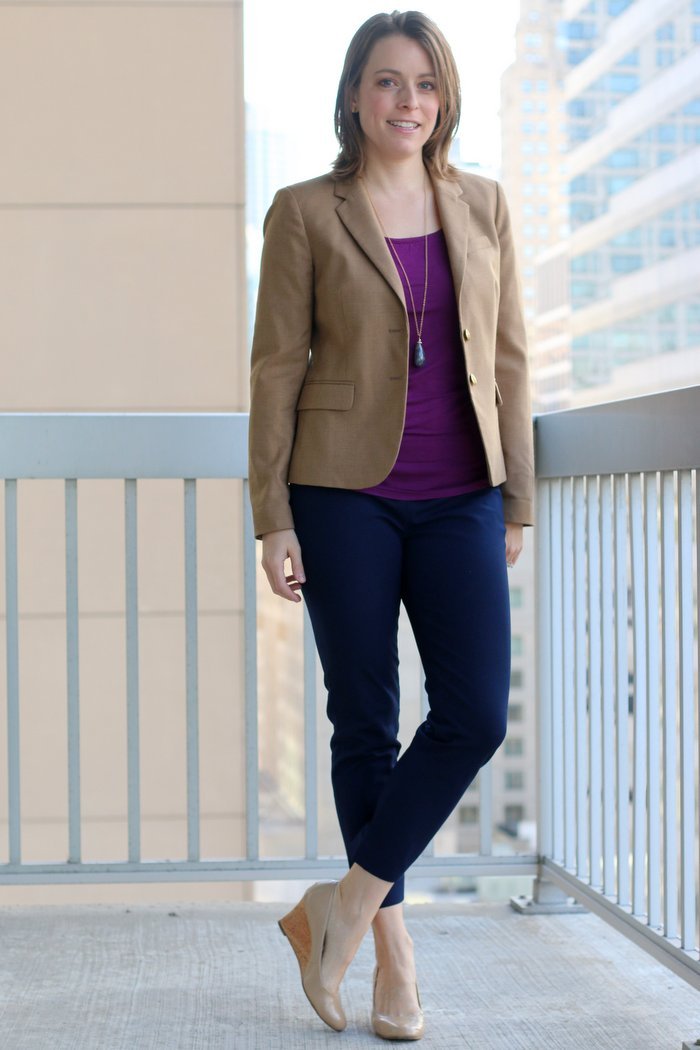 Sometimes, finding the right outfit takes some trial and error. Remember when I shared some style tips about the evolution of an outfit not that long ago? Funny thing, actually, that outfit isn't all that different from this one.
In any case, I settled on an outfit pretty quickly with this combination. But I got stuck on accessories to finish the look. So I tried out no necklace and two separate necklaces. I definitely liked the shorter necklace the best (which also happened to be a gift from my mother-in-law).
On a separate note, I've decided to take a break from the weekly style link ups. They had a long run but I've got a few other style ideas in mind to fill the void. Hopefully you'll still be back, and I'm sure I will be visiting to see what you're styling.