10+ Kid-Friendly Indoor Activities in the Twin Cities in Winter
It's still winter and everyone is feeling cooped up. When it's too cold to go outside, try one of these kid-friendly activities in the Twin Cities (Minneapolis and St. Paul, Minnesota) that is sure to be a hit with the whole family.
Yep. It's technically the first week of spring, but we're still getting dumped on by the Snow Goddesses. Despite growing up in Minnesota, a.k.a. The Tundra, I don't appreciate the snow. It's beautiful when it first falls, as long as I don't have to leave my cozy house. I enjoyed making snowmen with my boys that one time I was a fun "winter mom" for a day. But otherwise, I'll take a pass on the white fluffy stuff. It is just not my thing.
Naturally then, we travel to Minnesota for Christmas every year because… definitely NOT the snow. My parents still live there, so my sisters and I all pack up our families and head back to the homeland for a very white and cold Christmas at my parents' house. Most all of my sisters live in California, so the snow and cold, in part, carry with it a little novelty and nostalgia. I get enough of winter in Philadelphia that I'm unimpressed by the cold. Neither here nor there, I still like going home to see family for the holidays.
I wish it seemed late for a post about frigid weather and snow, but nope. Not in my neck of the woods. We are currently sitting under six inches of fresh fallen snow, so we're doing out best to roll with the punches. I'm sure warm weather is on the way to Philadelphia… right, Mother Nature??!
When we were back in Minnesota this past December, I don't think the temperatures rose above 0 degrees Fahrenheit. With the windchill, I'm pretty sure we never broke above -20.
Needless-to-say, we spent the entire time indoors. We brought loads of winter weather gear in hopes of skating on the outdoor pond near my parents house or sledding in the snow. Instead, we just lugged all that luggage half way across the country twice and left it packed up while we drew up a long list of indoor activities to keep the kids from killing each other (or… probably us from killing them).
I suspect not everyone plans to travel to the Twin Cities Tundra for the holidays; most sane people head south that time of year. But if you are in the crazy crew that spends the holidays (or any part of the long Minnesota winter) in the Twin Cities, this list of activities will probably come in handy.
10 Indoor Kids Activities To Try in The Twin Cities When It's Too Cold To Go Outside
Local Museums
The Science Museum and The Children's Museum are popular attractions, but you could also check out the Twin Cities Model Train Museum for something a little different. My parents took my niece and nephew there and had a good time.
You know we love blocks and LEGO, so this place is basically paradise for our boys. Even the parents got in on the action. We spent a couple of hours building with all sorts of blocks and LEGOs. We didn't try one of the classes, but T was very intrigued. Next time we'll have to sign him up for one while we are there.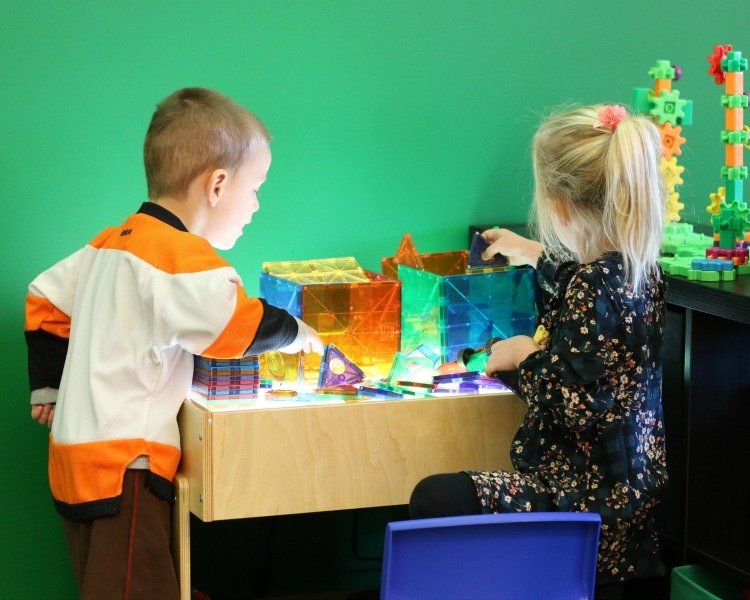 I wasn't sure what to expect when we visited the Crayola Experience. I couldn't imagine there would be enough to do to validate the cost. Our boys, however, ended up having a really great time! Be sure to make a personalized crayon. It is one of our boys' favorite parts of the experience.
Given the limited warm weather, the Twin Cities has a surprisingly high number of golf courses and golfers. When it's too cold to play outside, golf fanatics hit up the golf simulators to practice their game. To be honest, I'm not an avid golfer so the idea of golfing in a simulator doesn't drive me wild. But for golfers, this seems to scratch the itch.
A warm water park in the middle of winter offers a great break from the cold outside. The waterpark doesn't offer day passes (as a way to prevent overcrowding), so you have to stay at the hotel for at least one night to use the facility. However, when the weather is as cold as it was when we visited, an overnight stay at the hotel might be worth the trip. Or… maybe your hotel pool will do the job too?
I know they have these all over the country, but they are a huge hit and a big energy "user uper". We like to go on off times like weekday afternoons (if school is in session) or Sunday nights when everyone else is eating dinner. There are no lines at any of the play areas, and we basically get the place to ourselves.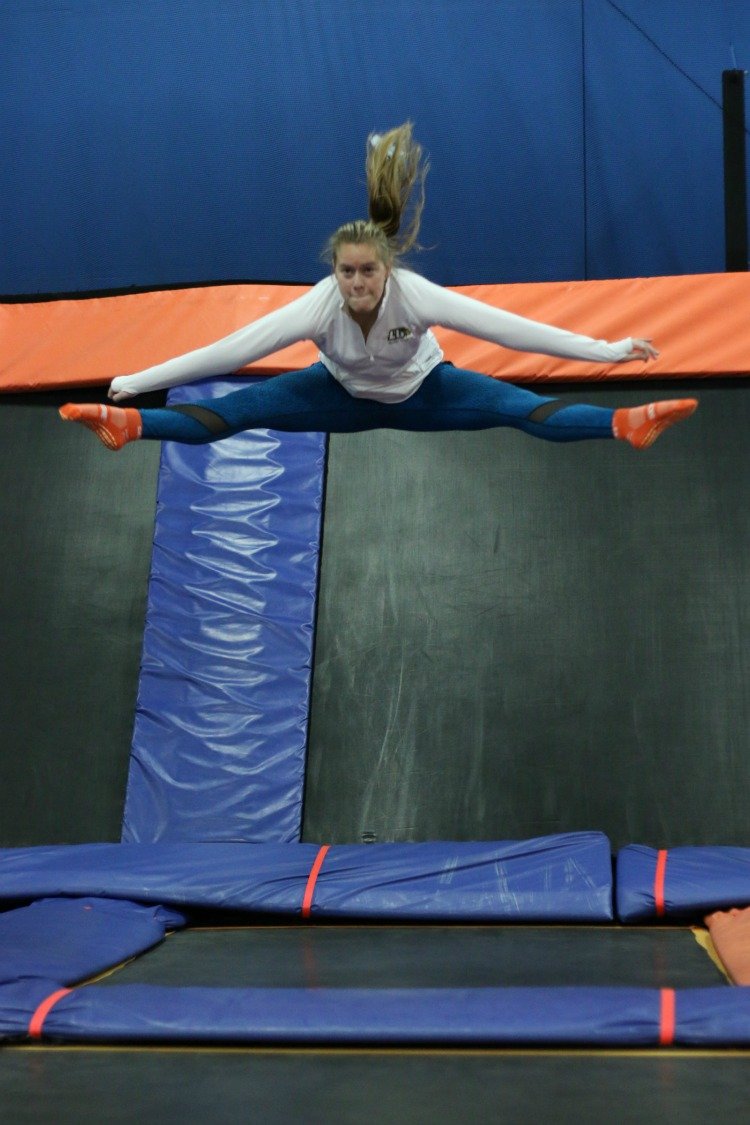 On select days, you can run or skate around the concourse of the stadium. It's a huge stadium so there is plenty of space (and it's also pretty cool to see the stadium and the field when no one is playing on it, at least in my opinion).
While you're there, you can grab a tour. We took a tour over last winter break and got to go inside the locker room, into various high end boxes and restaurants, and even out onto the field.
What's not to love about this?! We haven't visited yet; I just found out about it shortly after we left. Rest assured this is definitely on our agenda the next time we are home.
I've been dying to try a cookie decorating class. I think my kids would enjoy it as well. Not only do they love cookies (duh!) but they also enjoy baking with me. I'm keeping an eye out for events on their calendar when I'm in the area.
There aren't too many amusement parks inside a shopping mall, so this is obviously a big tourist destination. I'm not sure how many people travel there specifically to see it, but most tourists visiting for another reason make time to hit up the Mall of America.
Even when it's busy, the mall and the amusement park are large enough that they don't feel overwhelmingly crowded. I've never seen long lines for any of the rides. If you do visit the amusement park, be sure to check out the day passes. They are usually much cheaper than buying individual tickets for the rides you want to try.
I've been rock climbing a few times, and it's a serious workout. Next time, I think I'll wear some gloves because my hands got pretty beat up. But it's really fun and, with the safety measures in place, definitely something even young kids can try.
Staying Warm Next Winter
In an effort to fend off an extra week of cold weather, we tried to convince everyone to spend next Christmas in Southern California. Doesn't that sound spectacular? But to no avail. We were vetoed, and we'll be trudging back to the tundra for another beating from Old Man Winter next year.
However, there are loads of indoor activities for families to try during winter. Growing up in Minnesota, I know that the communities build their lifestyles around lots of cold weather. Many activities done outside in other parts of the country are available indoors because we're just used to the cold.
Got any other great ideas of indoor activities to try in the Twin Cities when it's too darn cold to be outside? Share in the comments!