Where to Find "Better For Us" Brands
Just dabbling in the ethical style world and wondering if it's right for you? Finding the right socially responsible fashion brands can be tough. Here are a few places to get started.
We want to be more responsible shoppers. Yes.
We want to love every piece in our closet. Yes.
We have neither the time nor the interest to do all the research on finding the right brands ourselves. Correct.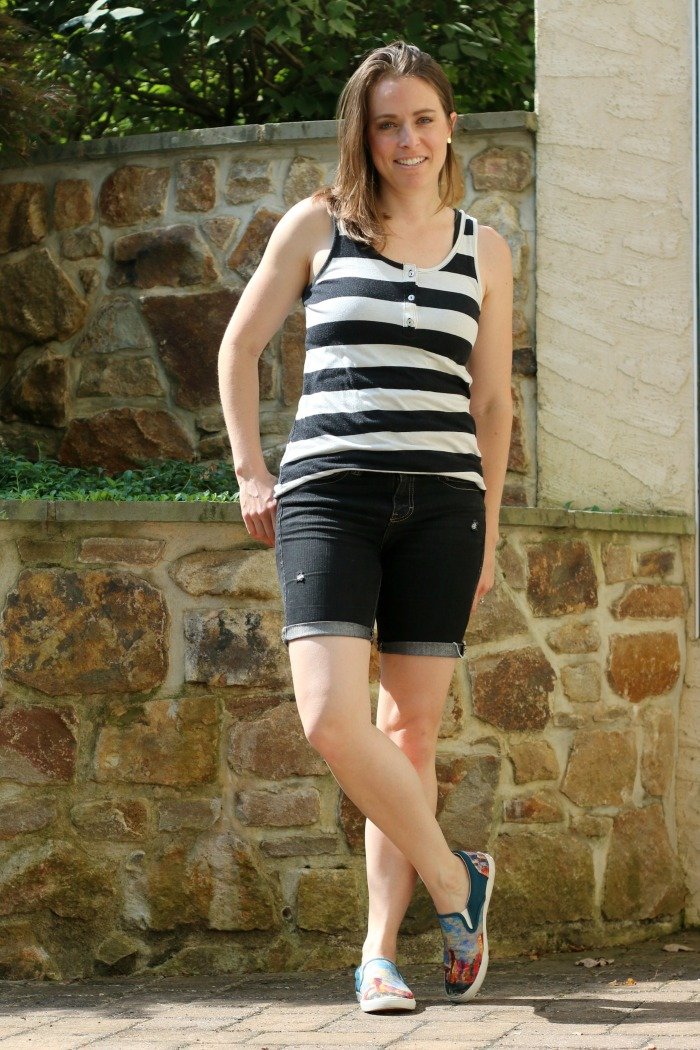 Shirts – Threads For Thoughts via Rodale's | Shorts – Thrifted via Salvation Army (DIY pants to shorts, distressed) | Shoes – Bucketfeet
As the ethical consumption movement grows, so do the number of retailers and brands supporting and participating in the shift. Knowing which are worth our investments is no easy feat.
While no solution is perfect or foolproof, I've relied in part on companies like Rodale's and MightyNest to help me narrow down my options and search for what I need. Both companies vet and distribute products from various ethical and sustainable manufacturers. When I'm searching to fill a particular need, like a new pair of pants, a lunchbox for the boys, gardening tools for our new house, or a new water bottle, I start here instead of always relying on the more obvious options like Amazon and Target.
Like you I presume, when buying something new, I'm often weighing options, comparing price points and assessing which alternatives suit my preferences. I usually opt for more sustainable options, but sometimes I decide the Amazon or Target alternatives better suit my needs despite being potentially less aligned with my values. It's all about balance, at least for our family.
I bought this Threads for Thoughts black and white tank from Rodale's a while back. I love the neutral colors and the classic pattern, not to mention it's super soft and comfortable. While I've done some research about Threads for Thought, I appreciated knowing that Rodale's had vetted the brand for its site as well.
Defaulting to the big name brands in every local mall is easy. The sale tactics are tempting and the accessibility convenient. Those are strong drivers encouraging us to stick with the status quo.
But companies like Rodale's and MightyNest help reduce the friction we experience when trying to be more conscious consumers. Certainly the easiest way to be more responsible is to shop less. But we still need and want things sometimes. These retailers make accessing better alternatives a whole lot easier.
If you haven't checked them out, they're worth a look so stop on over and see if ether Rodale's or MightyNest suit your sustainable style.
P.S. If you check out Rodale's, be sure to sign up for Ebates first. They're currently offering 5% cash back on purchases.
P.P.S. If you like MightyNest, they also offer a $10 per month MightyFix subscription (I'm a subscriber) through which you receive discounts on certain products as well as one new surprise product each month to foster your foray into more sustainable options across everyday life.