Loving Lately | Cozy Winter Edition
Highlighting a few of my favorite things right now, you can definitely tell we are in the throes of winter. Candles, blankets, and warm soup top the list of some of the things I've been loving lately. This post is part of the Favorite Things series.
This post contains affiliate links.
Bouy Stool
My husband ordered one of these Bouy stools a while back for his home office. We both have adjustable standing desks at which we can sit or stand. I often stood at my desk or sat in a regular chair. However, I recently borrowed his Bouy stool for about a month and decided to get my own.
I love that it's a middle option between sitting and standing all day. It's comfortable, sturdy, and the rocking nature of it adds a small element of core activation throughout the day.
Theragun
For Christmas, my husband and my boys bought me a Theragun. I'm pretty sure it was one of the most popular holiday gifts of the season.
Although I could probably use it every day and don't, I really like it and find that it helps loosen up tight muscles a lot. While stretching helps me, the Theragun offers a much more relaxing way to attend to some of the chronic muscle tightness I have.
I don't think this product is made in any particularly eco-friendly way, however, it does feel well made and like a product that will last. To me, that's an important element of intentional purchasing.
Candles from the Thrift Shop and Buy Nothing
For years, I've intended to purchase pillar candles to decorate the interior space of our fireplace. My mother-in-law passed along candle stands a while back, and I never got around to buying candles to finish the decor. I searched for eco-friendly candles, but everything seemed so expensive.
While in Minnesota for the holidays, my family and I made our annual trip to the gigantic and amazing thrift store not far from my parents' house. I found a half dozen pillar candles that were perfect for the space. Upon returning home, a neighbor offered up another half dozen pillar candles in our Buy Nothing group.
After so many years of that space collecting cobwebs, I'm thrilled it finally has some bright lights in it, especially because it's all secondhand.
Kale and Sausage Soup
One night in Minnesota, my parents took all of us out to a nice dinner for the holidays. Several people ordered the kale and sausage soup appetizer and loved it. Upon returning home, my husband found a recipe online to make this soup at home.
We have made this sausage and kale soup recipe twice in the last several weeks and it's so good. I don't typically eat a lot of soup, but this one is one of the most delicious I've had.
We swapped the kale for spinach because we had spinach on hand that we needed to use up. It was a perfectly suitable swap to reduce food waste and save money. If this recipe sounds up your alley, I highly recommend you try it.
Saranoni Blanket
We have five of these super cozy and soft Saranoni blankets. We purchased two for the boys when they were young that they have since outgrown. Now they each have a larger one, and my husband has one as well.
We use these blankets every day, even in the summer months when we want to feel cozy in an air-conditioned house. These blankets are so soft and have held up well for years to regular use from active and crazy kids.
About The Author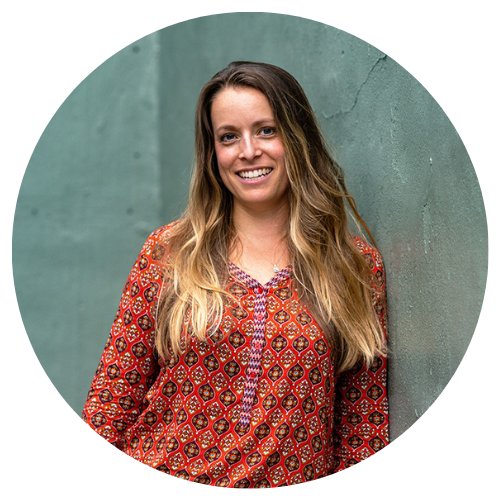 Jen Panaro
Jen Panaro, founder and editor-in-chief of Honestly Modern, is a self-proclaimed composting nerd and an advocate for sustainable living for modern families. In her spare time, she's a serial library book borrower, a messy gardener, and a mom of two boys who spends a lot of time in hockey rinks and on baseball fields.
You can find more of her work at Raising Global Kidizens, an online space to help parents and caregivers raise the next generation of responsible global citizens.