Even the most diligent of composters have experienced that moment of confusion when you look down into your hand and wonder… "Can I compost this?" We get it. We've done the same thing, and the answer isn't always straightforward.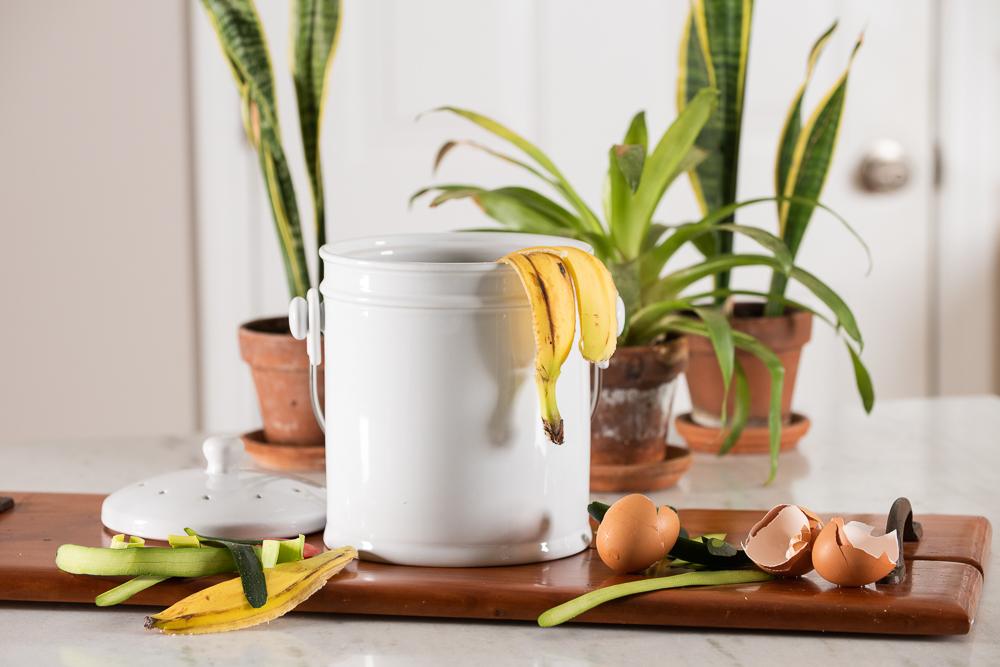 Try Our Interactive Compost Tool
We've created a "Can I Compost… ?" interactive tool below that we hope will help you figure out which items belong in the compost and which items need to head to the trash or the recycling bins. If you're seeking more information about whether or not you can compost a certain item, click on it below to expand for more information.
We Don't Cover All Methods of Composting
The classifications and discussion below focus on outdoor backyard composting. There are many other ways to compost at home, some of which allow more or less flexibility with respect to what can go into the compost system. We have a whole bunch of resources about how to compost at home if you're looking for more information and frequently asked questions.
You can use Bokashi bins, for example, to compost almost anything, including meats, dairy, and oil. Worm bins can be a bit more finicky because you have to be sure you don't modify the pH of the bin too much and risk harming the worms. And electric composters, like the FoodCyler or the Lomi, have their own set of guidelines.
See What You Can Compost At Home
Check out our tool below. If there's something you don't see and have questions about, let us know. You're probably not the only person with a question about it, so we will likely add it to the list! Read on for more details about what belongs in your compost bin!
Yard Waste
Holidays
Everything Else
---
A note on using this tool: Please use this tool as a guideline. We aren't the all-knowing composting lords and can't possibly have considered every variable related to every item on the list. We don't know every fact about every item you want to compost. Many items break down differently depending on the weather, climate, compost heap condition, level of maintenance of the pile, other tools or appliances used, and so much more.
If you have questions about a specific item you want to compost, send us a note. We're easiest to reach on Instagram, so send us a DM @honestlymodern. You can also send us an email at [email protected] and we'll get back to you.