5 Fun Activities for Kids in Salem Oregon
It's not every day families travel to Salem, Oregon for a family vacation, but recently we spent some time there with extended family and found so many great things to do with children. Check out these kid-friendly things to do in Salem, Oregon if you're headed out in that direction.
Thanks to The Enchanted Forest for hosting us. As always, all opinions are my own.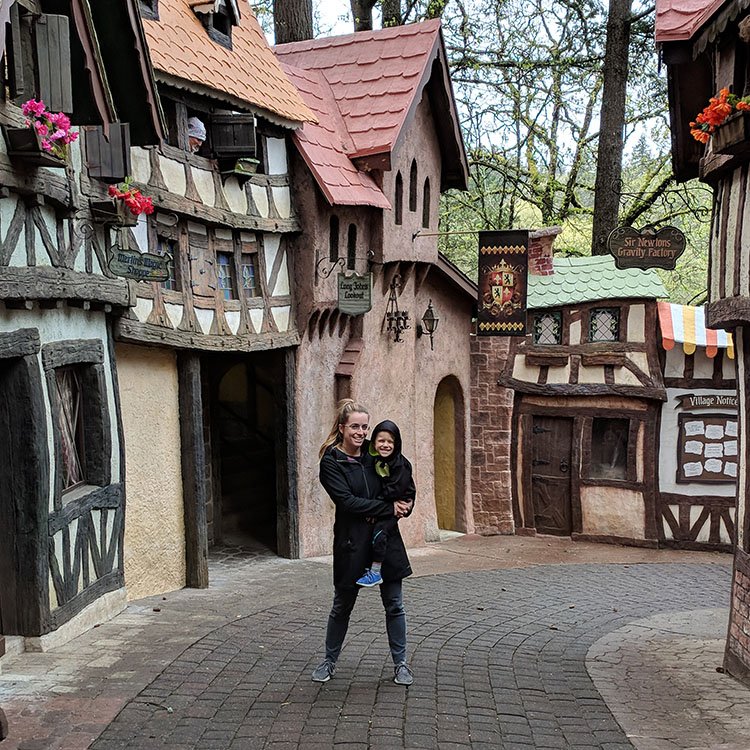 A couple of weeks ago, my sister and her husband celebrated their marriage with family and friends in Oregon. They formally got married last fall in Minnesota near our hometown. Her husband, however, is from Oregon, so his family had a celebration dinner for all of those in Oregon who weren't able to make it to the wedding. With an opportunity to check out where he was from and get together with my parents and all the sisters, we crashed their Oregon party (we were invited – ha) and spent a half dozen days exploring various parts of Oregon.
My sisters and I all live in different cities and only one is in Minnesota with my parents, so we all flew into Portland from our current locales and spent the next several days eating, playing, visiting kid-friendly attractions and just hanging out at our Airbnb. If you're in the Salem, Oregon area, these are a few places I definitely recommend checking out with your family. We really enjoyed all of them, even with a bit of typical rain and drizzle. After all, when in Rome … so we embraced the rain and enjoyed what the area had to offer.
Before our visit, we heard all about The Enchanted Forest from my brother-in-law and his family. This little hidden gem sits right off the highway and is easily missed. The Enchanted Forest is a magical world perfect for older preschoolers and younger elementary school children that explores fairy tales and offers a handful of amusement park rides. Most of the rides are best for younger children, though there are a few that older children can enjoy as well. The Enchanted Forest creates a world perfect for children to explore their imagination and feel like they are playing in a faraway land. You can see many more highlights in the video at the bottom of the post.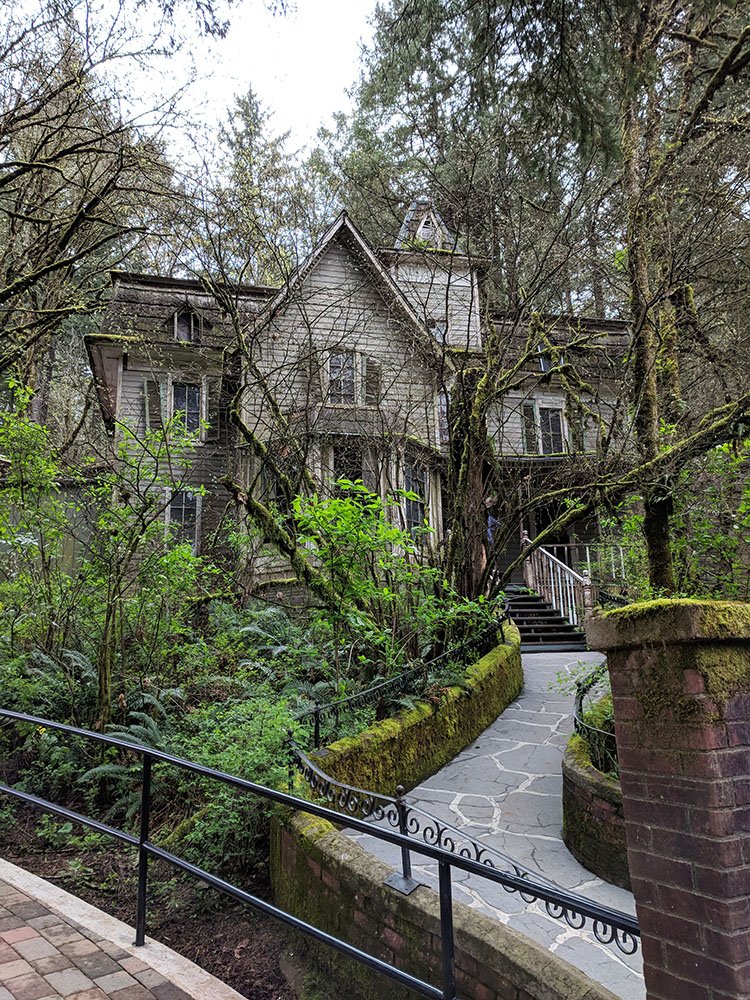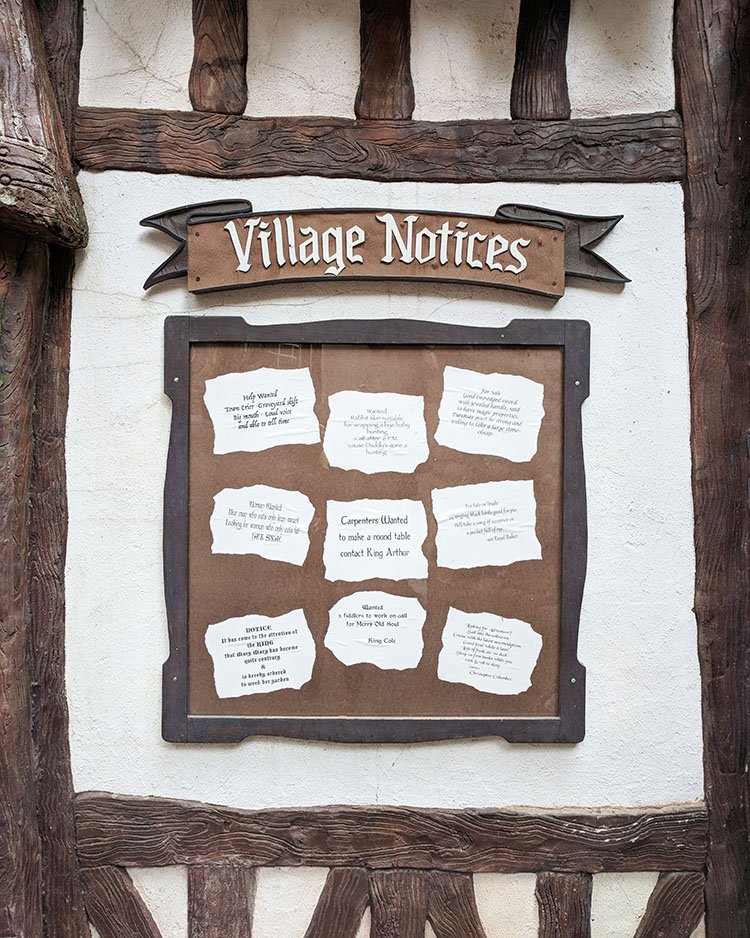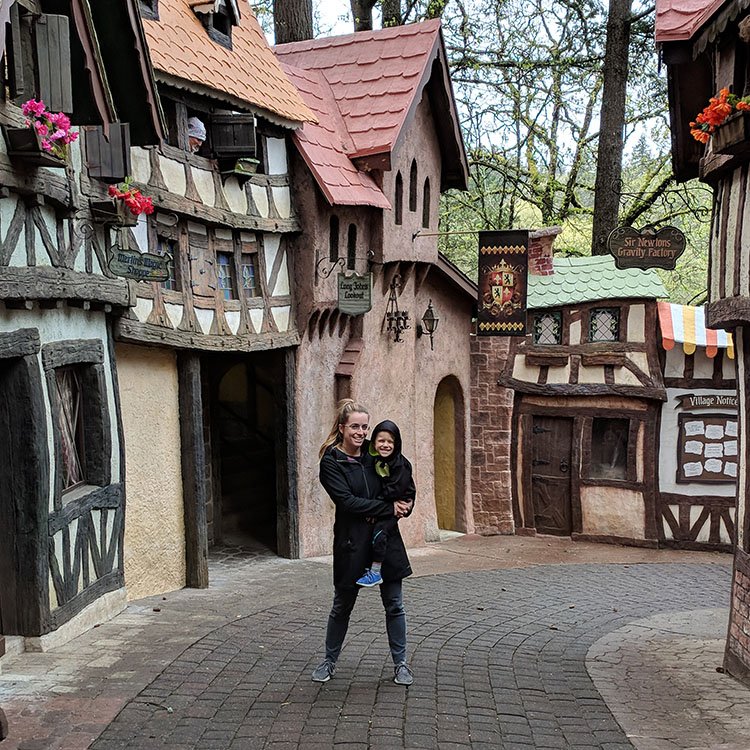 I'm not sure how often people think to visit public libraries while on vacation; it's not something I used to consider. I think it's a great stop though for so many reasons. At the very least, the public libraries give a great taste of the local community and are free. Additionally, it's a break from any exhausting weather. It's a dry place in the rain, air conditioned in the summer, and plenty warm when it's cold outside.
Vacation often ends up being a whirlwind of high-energy activities, so the library can be a great place to take a quiet break, read some books and relax. For us, it provided a "filler" activity between a visit to the children's museum and dinner. We had an odd hour or so to use up before meeting up with others at the restaurant, and our library visit proved to be the perfect stop to hold us over until everyone was ready to eat.
Lastly, who can argue with making a bit of time for books while traveling?!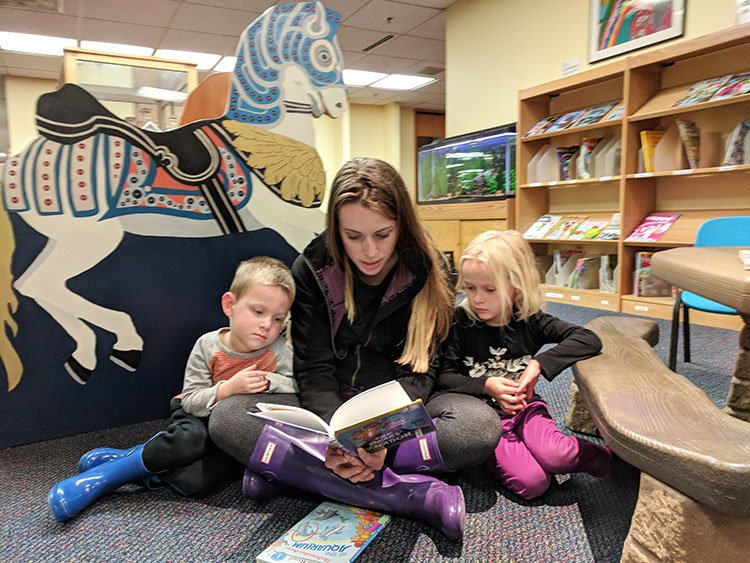 I didn't have too many expectations going into our visit here, but it blew away any expectations I had. The Gilbert House Children's Museum didn't feel all that big when we arrived, but we ended up staying for four hours!! Maybe that's typical for you, but our boys generally tire of a museum after a couple of hours, no matter how large it is.
I loved the simplicity of this museum mixed with just the right elements of modern learning. They had a half dozen or more rooms with some of the simplest toys that were great for encouraging kids to explore their imaginations. Instead of computers and complicated technology that fill many of the children's museums we visit, they had a pretend veterinary room, a room full of wooden trains, and even a fort-building room. The fort building room had nothing but a wooden bunk bed, a dozen or so hooks and clips, and loads of blankets, yet the kids had a ton of fun creating their own world in the forts.
In a separate smaller building on the property, the museum had a maker space. They had one room dedicated to specific creative projects that explored motion and physics and another room filled with various recycled and upcycled materials that kids could use to create whatever they imagined.
Lastly, the museum has an amazing outdoor space with crazy structures for climbing and playing. You can see that even some of the adults made the most of the play space, climbing those tall poles all the way to the top. Not pictured is the maze-like outdoor play area that had to be at least two or three stories tall and perfect for the kids.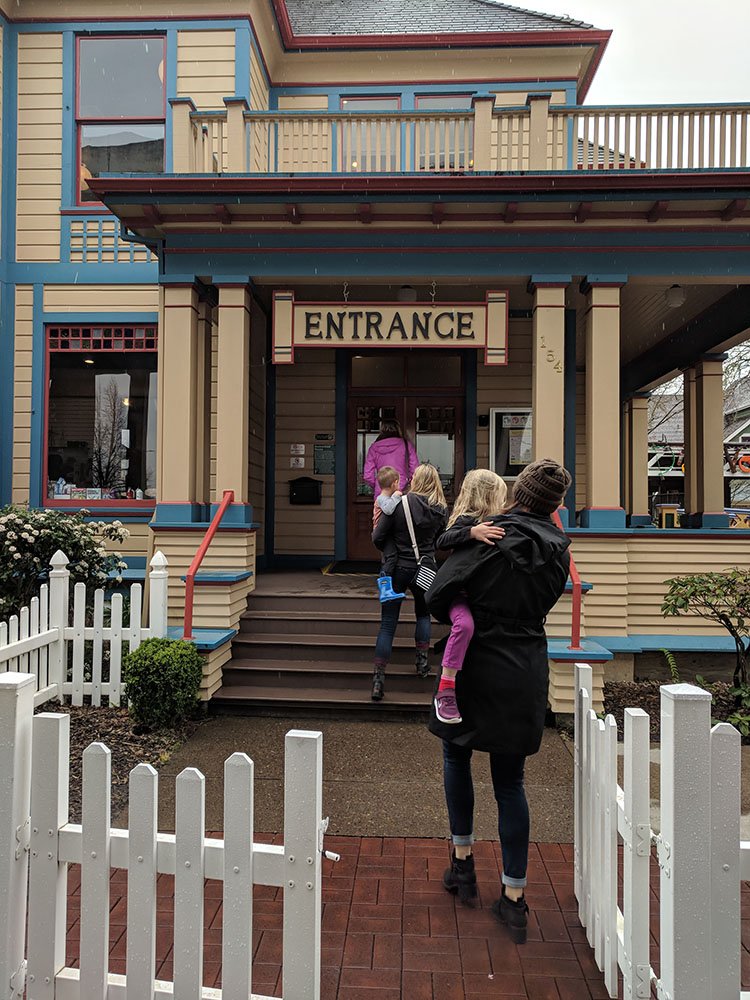 Carousels give such a great nod to history. We rode on a couple of carousels during our visit to Oregon and the kiddos loved every one of them.
Headed Back to the Airport
If you're traveling to Salem, you will likely be passing by or flying into Portland. While you're in the city, consider stopping by Powell's Bookstore and Voo Doo Donuts. Voo Doo is a very popular place in town, so you might find a solid line stretching out the door. The donuts are good, though I have to admit we haven't found anything that compares to the gourmet donuts we used to buy in Chicago.
The bookstore, however, is absolutely worth a visit. Standing several stories tall, there are endless new and used books to peruse. We spent over an hour in the store (twice!), and I could have stayed around a whole lot longer. The children's section is massive and J loved every minute there as well. No question, this is worth a stop in downtown Portland even if it's just on your way to or from the airport. We left with a pile of great used books both times we visited.
M and I take the boys on lots of trips. We have traveled internationally, visited major cities, and taken them to smaller towns or areas that are a bit more quaint. There's something lovely about all these types of trips, but with family, sometimes it's the smaller and more manageable cities that feel like the best times. It's not too overwhelming for the kids, activities tend to be more family-friendly, and we can really get a taste of the local community when we aren't just visiting the big name tourist attractions.
Have you visited Salem, Oregon? Got any other ideas of things to do with a family while traveling to Salem? Share in the comments!