Day in the Life of an Imperfect Eco-Mom | Bouncing Between Work and Family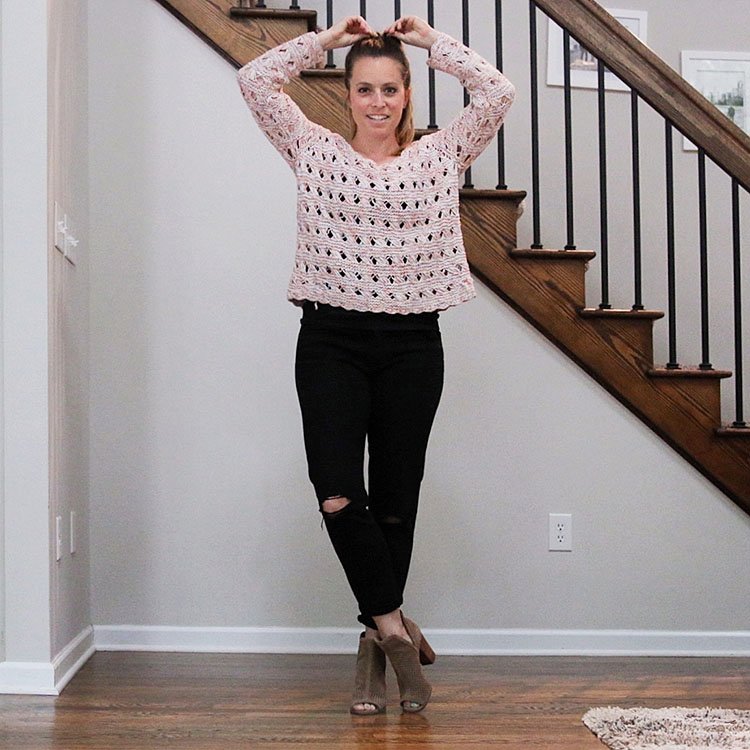 This post is part of the Day in the Life Series.
I often wonder what other's days actually look like. As a mom who works part-time and works from home, my personal and professional life are incredibly intertwined. I bounce between the two responsibilities throughout the day, and regularly check my to-do lists to make sure nothing of high priority gets lost in the shuffle.
I'm a terrible multitasker (like most of us, according to scientific research). I think I've become pretty good, however, at compartmentalizing my work so I can focus on getting one thing done at a time before shifting gears. It's taken some practice and habit-building to ignore all the things calling my name at the same time, but I know if I can't stay focused, I never do anything well.
So… here's a pretty typical day for me, just in case you were curious. 🙂
7:00 am | Wake up. Turn off the alarm for M to come home. He's an early-riser and already hit the gym.
7:30 am | Wake up the boys to start getting ready for camp. Make breakfasts, lunches for camp, and encourage the boys to keep getting ready while they are distracted by toys in the playroom, practicing piano, wrestling, and who knows what else. Sometimes it feels like everything…
8:30 am | Drop off the boys at camp.
9:15 am | Clean up the kitchen and edit a blog post for the following day.
9:30 am | Get started on work: prepare for an upcoming call and clear out some emails.
10:00 am | Call with a colleague about upcoming projects and more. (I spend a lot of time on the phone for my job because our team resides all over the country. Yes… this call lasted over an hour and a half.)
11:45 am | Respond to a few emails, revisit my notes about things I need to get done for the afternoon.
12:00 pm | Leave for an Orange Theory class. Get sweaty and strong! I've been much more committed to fitness the last few months, and my Orange Theory membership has been a big part of that. I'm definitely drinking the Orange kool-aid.
1:15 pm | Arrive home, shower, toss a load of laundry in the washer, and make lunch. I tend to grab something quickly, and today was no different. I heated up some leftover pulled pork and paired it with a bowl of watermelon, strawberries, and peaches. (I love summer for all the fresh fruit!)
1:45 pm | Eat lunch while responding to a few emails and preparing for a call.
2:00 pm | Call with another team member to get an update on a current project.
2:30 pm | Back to emails. I get a LOT of emails, so now's the time to focus and make my way through the emails that have been piling up all morning. Yep… 2+ hours of responding to emails that sometimes come in as fast as I can respond. You probably know the feeling.
4:45 pm | Make snack trays for boys to have when I pick them up (they are always starving); get ready to pick them up.
5:00 pm | Pick up the boys from camp.
5:30 pm | Get home; move laundry and throw in a new load.
5:45 pm | Respond to some additional work emails
6:00 pm | Hang out with the family, clean up the kitchen and do dishes that accumulated throughout the day.
6:20 pm | Run to the grocery store for a few things we need for dinner (to use up our garden veggies that are piling up in our fridge). I rarely go to the grocery store last minute, so this was a bit unique for a weeknight evening.
6:40 pm | Make dinner and eat together.
8:00 pm | Put the boys to bed (showers, reading, brushing teeth, etc..).
9:30 pm | Hang out with M while eating a late-night snack of peaches and avocado toast. It's our first real chance to catch up on our day (and like most parents, we're pretty tired by this point).
10:00 pm | Answer a few last work emails as I try to clear out my inbox before I head out on vacation for a week.
10:30 pm | Work on finalizing some blog posts, including this one, to be shared while we're on vacation next week.
1:30 am | Head to bed and (probably) fall asleep fast! I don't normally stay up this late, but every once in awhile, especially before big trips, I feel like a late night is helpful.
What does your day look like? Anything like this?