How To Compost At Home | Municipal Subsidies For Composting
Do you compost at home? Have you checked to see if your town or municipality offers subsidized compost bins? Read on for more details about simple composting at home using a bin purchased through your city or town.
The Compost Chronicles series highlights families in various circumstances who have all found a way to compost at home that works for their lifestyle. Hopefully, you can be inspired to give it a go and help our planet become a little healthier.
Did you know that composting can transform your trash into new life? And that new life, in the form of microbes, fungi, earthworms, and more, provides the foundation for much of all other healthy life on Earth?
Composting is a great way to create healthy soil to support people and our planet. Healthy soil is also a magical carbon sink that absorbs carbon from our atmosphere and helps cool the planet. While dead dirt has few living organisms, a teaspoon of healthy soil has more living organisms in it than the entire population of humans on Planet Earth!
We need everyone to learn how to compost at home and make it a part of everyday life.
Don't think you can compost? We've got a whole set of resources on Everything To Know About How To Compost At Home, including more Compost Chronicles interviews. All of this information about how to compost at home will hopefully prove that just about anyone can make space and find a system to turn their food scraps into nutrient-rich compost to enrich our soil, feed our food cycle, and limit the food waste that ends up in landfills.
Today, I'm sharing another edition of Bring Your Trash To Life. Renata took advantage of a program in her town that offers subsidized compost bins to residents. She also suggests reaching out to local Master gardeners for advice and guidance to get started composting at home. I will let her share more details.
Can you tell us a bit about yourself, where you live, your family, etc.. the Renate 101?
My name is Renate (pronounced ren-ah-tah, she/her). I'm an ex-bikini waxer turned environmental science advocate, and a mom of fraternal twins conceived via IVF.
I worked in the cosmetology field for 11 years before switching careers after completing my Geography and Environmental Science degree at UCLA.
Currently, my family and I live in Long Beach, California, where I work with local food system non-profit organizations to expand urban agriculture, advance food justice, and sustainable food policy, and connect farmers with their surrounding communities. I am set to return to UCLA this fall to begin a PhD in Environmental Engineering to study urban agriculture's impact on dietary carbon footprints and the public health in marginalized communities of Los Angeles County.
In my spare time, I enjoy gardening, cooking, and hanging out with my toddler twins. I am also a voracious reader and lead a climate and environmental justice book club called "Burning Issues Book Club".
Tell us a little bit about why you decided to start composting?
I started composting when I started our garden! We are lucky that our city actually subsidizes compost bins. I'm pretty sure we bought our soil saver bin for about $35-45 (when I checked the version we had, it went for over $100).
I'd been studying sustainable food systems and soil science in school, so it was a no-brainer that as soon as we had space for it, we'd have a bin to help reduce food waste and methane emissions and provide a nutrient source for our plants.
What method or methods of composting do you use or have you used?
We are super simple composters. We don't do much other than balance our browns and greens. Though I'm hoping to build a three-bin system pretty soon with extra wood from our chicken coop project.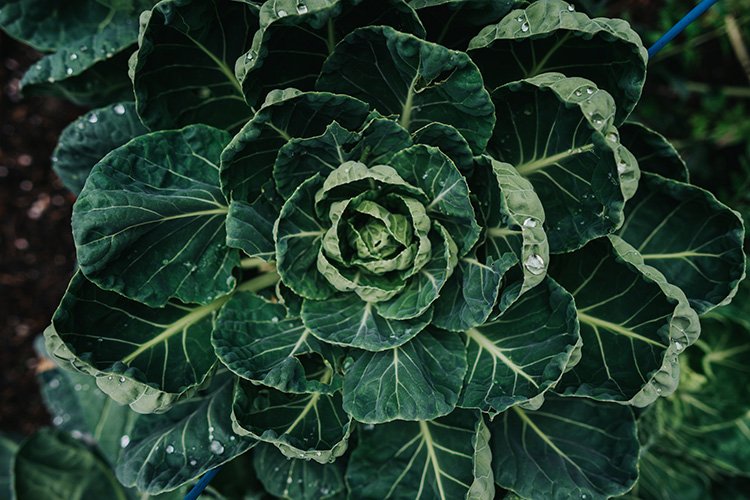 If you had any methods that didn't work for you, can you share what happened and why it wasn't a good fit for you?
We haven't tried any other methods! But we are having a small problem with mice in our bin right now!
How do you store the scraps until they are taken to your compost pile?
We store scraps on our kitchen counter in a white ceramic bucket. It never smells, but we also take it out at least once a day. Pretty soon we're going to have a two bucket system, one bucket for scraps to go to our new chicken flock, and the other will go in the compost.
Do you have any special tools, containers, or products that help make composting easier or more accessible for you?
Just the bin and the chickens! We plan to do the deep litter method in the chicken coop, which essentially acts as a giant compost yard (with the chicken poop being the greens, the wood chips/mulch/dead leaves being the browns, and the chickens digging to aerate it.)
Do you have any other supplies that you store until you need to add them to your compost pile?
YES! I have a box on a shelf next to our back door that says "Browns for Compost". I put cardboard, paper, etc in there and take it out to the bin as needed to shred.
Have you had any issues with animals or pests getting into your compost bins?
Yes! We've got a family of mice living in our bin right now. I've tried to deter them by turning it regularly, and not dumping material in the bin that they will like, but it seems like they are set on hanging out there. I'm honestly not sure what to do about it or if I really *need* to do anything about it. I expect once our chicks get big enough, the mouse population will go down with omnivorous dino beasts roaming the yard.
How does your family feel about composting?
Everyone over here participates, and thankfully I didn't need to convince anyone! In fact, one of my proudest parenting moments happened when my twins were in a dance class at 18 months old. The teacher was pretending to peel a banana, and said: "Where do we put the banana peel when we're all done with it?" My son piped up and said "The compost!"
Have you experienced any benefits from composting, especially ones that might have surprised you?
It's really helped me improve my soil in the veggie beds. When I started gardening, I made a rookie mistake by just filling my beds with straight dirt (no compost, or amendment of any kind mixed in). The dirt they used was very clay heavy, and the soil compacted really badly. Slowly but surely I've been introducing more compost and organic matter into the soil and my plants have really improved!
Anything else you'd like to share with readers about your composting practices, especially to help beginners gain confidence that they too can compost?
Beginners: It doesn't need to be complicated! And seek out a master gardener in your area if you need advice. They're required to do hours of community education, and composting is usually a skill they feel pretty comfortable teaching.
Where else can we find you and learn more about what you're up to?
You can find me on Instagram over at @renatebakes! Or you can email me at [email protected] if you'd like to join our book club!