Small Steps To Take Climate Action with Kids
You've heard about the climate crisis and you're curious about what you can do to help. But it all seems overwhelming, expensive, and time-consuming. We're here to help.
We are a group of parents and caregivers taking climate action every day in our modern lives. Over time, we've made gradual and growing changes in our everyday lives to be better stewards of the planet and our communities. We share tips, ideas, and frameworks to help you live a more eco-friendly lifestyle with kids without feeling intimidated, deprived, or disconnected.
We've created a variety of resources and guides so you can choose where to start or how to continue your journey toward more sustainable living in a modern world. Below, we've sorted our collection of resources and tips to take climate action based on the environmental benefits they achieve. From energy to water to soil health and more, choose the climate action category that resonates with you the most and start there.
For each climate action category, we're working to bring you a Cost – Time – Impact (CTI) chart that compares estimated costs, time commitments, and environmental impacts of various sustainable living habits. The exact cost, time, and impact will vary from person to person, but we hope the charts provide a guideline or starting point to help you decide which sustainable living habits you want to try first.
Don't feel overwhelmed by all of the options. Pick one or two or three that feel the most accessible to you and just get started. Habit change takes time, and small shifts build momentum to develop an increasingly climate-friendly lifestyle. No one is perfect, so get started and join our community of parents and caregivers living imperfectly pro-planet with kids.
Looking for more?
Sign up for exclusive content from our founder and editor delivered (about) once a week to your inbox. We call it the Cool Kids Club because it's the hottest club trying to keep the planet cool for our kids.
You'll get tips and ideas to help you stay on track to gradually build your eco-friendly lifestyle over time and catch a glimpse of our latest and greatest content. We hope it feels like a little dose of inbox delight.
---
Consumption & Waste
We lead with consumption and waste with much intention. Overconsumption is one of the primary (and arguably the most significant) drivers of the climate crisis. We collectively buy and toss so much stuff!
The impacts of excessive consumption are far-reaching, expensive, and incredibly wasteful. Often, the easiest and most effective climate action step to take is reducing consumption. Consumption drives up many of the other climate change contributors as well (more stuff means more energy, more transportation, more soil degradation, etc…)
If you want to start living more sustainably, save time, and save money, begin by buying less stuff and reusing the things you already have available to you.
Are you thinking about starting a Little Free Library? Do you have questions about what's entailed in being a Little Free Library Steward? Read on for advice on how to make the most of your steward experience! Have you ever accidentally had a third cup of coffee, and the next thing you know, you've volunteered…
Energy use is a significant contributor to climate change and a warming planet. Tackle tips to reduce overall energy usage and swap to cleaner alternatives where possible. More climate-conscious energy consumption is a great way to protect the planet and can also pad your bank account.
When it comes to sustainable living, "greening" your bathing routine may not be front of mind. But there are actually a lot of small changes to your showering routine you can make that are better for the planet. From simple product swaps to water conservation and energy reduction, let's jump into a sustainable shower discussion…
Water
Water is a precious resource becoming scarce due to climate change, pollution, and disruptions to natural water cycles. Especially if you live in an area prone to drought or with clean water shortages, learn about a variety of actions you can take to protect watersheds and clean water supplies.
Ready to find the best products for your home garden but want to avoid the toxic elements of some common products? Read on for more details about how to find a non-toxic garden hose so your gorgeous vegetable gardens can feed your family without concerns about chemicals. If you're an avid gardener, you know the…
Transportation drives climate change in many parts of the world (literally and scientifically). Opting for more eco-friendly modes of transportation and reducing our reliance on transportation powered by fossil fuels can materially shrink our carbon footprint. Climate-friendly transportation is often less expensive and better for our health too. Learn more about ways to choose eco-friendly transportation alternatives in your life.
If you're used to driving a car to move your family around town, can you imagine swapping your car for a bike? While the United States and many other countries are designed around car-centric infrastructures, lots of people in other countries live in communities where biking and walking are the primary modes of transportation. Not…
Food
When it comes to our food, agriculture, and the subsequent food system that follows to our table and then the trash, carries an enormous environmental footprint. Agriculture provides vital resources and certain environmental impacts are inevitable and worthwhile. But there are many ways our agriculture systems are broken, and we can take individual actions to promote change and protect our planet. Check out eco-friendly tips related to food sourcing, recipes, food waste, and other topics related to agriculture that impact the planet.
Are you thinking about signing up for Wildgrain to get delicious bread, pasta, and pastries from artisan bakers delivered to your door? Read on for a full review of the Wildgrain subscription box based on our experience with their products over the last year. And if you already know you want it, you can use…
Soil is the foundation of our planet and our lives. Healthy soil sustains massive amounts of biodiversity, supports clean water supplies, filters toxins from the land, promotes more effective and efficient food production, sequesters carbon, and so much more.
Soil health overlaps with matters related to agriculture in many ways, but there are also many things we can do to preserve and rebuild healthy soil beyond farming. Read on for more about sustainable soil health and ways to protect the earth that is the basis of life in so many respects.
Interested in composting in the summer but worried about a messy countertop kitchen bin? Have no fear. Check out these tips to manage a countertop compost bin in the summer to prevent it from getting gross and annoying. When the weather gets warmer, all the things start getting hotter and stinkier (and if you're not…
Biodiversity
While one or two species might seem small, each species plays an important role in a balanced and well-functioning ecosystem. We're currently in a period of mass extinction which could have unimaginable tolls on humanity and the future of our planet as we know it. Read on for more about how to protect biodiversity in your community.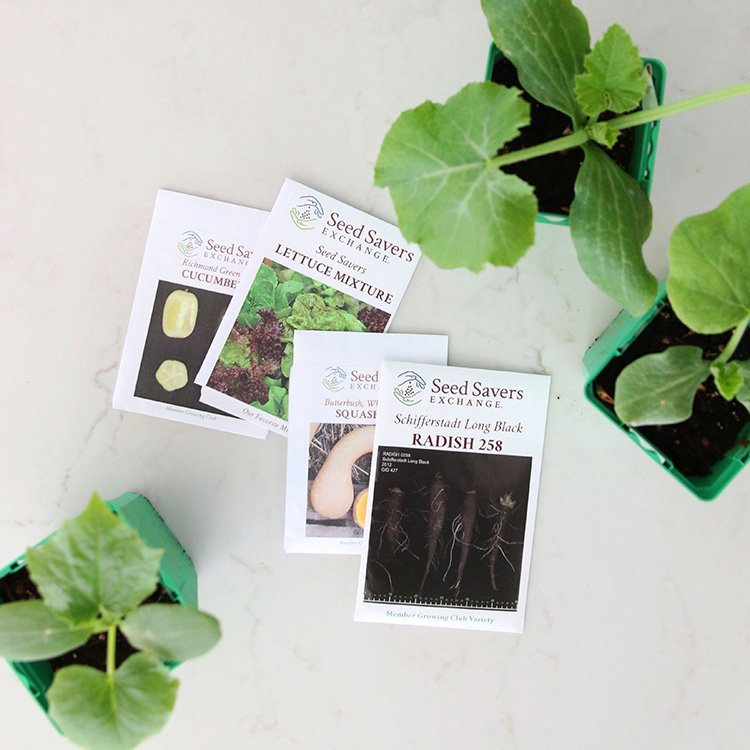 Looking for the best places online to find organic, heirloom, and non-GMO seeds for your food garden? Check out these great places to buy organic seeds online that can help you on your path to food independence. Daffodils popped up last week in our yard and the purple crocuses weren't far behind. This weekend, I…
The clothes in our wardrobes, sheets on our beds, and towels in our linen closets reflect our consumption and waste habits. They also intertwine with our agriculture system through crops like cotton and wool, grown and managed to make many textile items. Synthetic materials, like polyester and spandex, connect to our energy resources in that they are made from byproducts of petroleum (oil).
Items that have long been staples of basic needs and cultural identities have grown into a massive churn of resources through industries like fast fashion that tantalize our emotional and social triggers to amass unsustainable volumes of cheap waste. Like food, textiles touch our everyday lives with abandon and provide a relatively easy entry point to explore more sustainable living habits.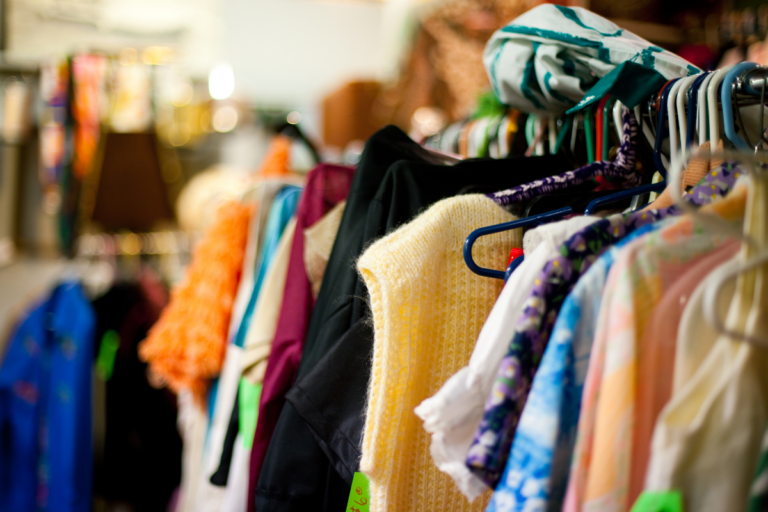 Looking for some sustainable style tips to start creating a greener wardrobe? Check out these easy ways to incorporate more sustainable style habits into your everyday closet. It is estimated that we throw out 11.3m tonnes of textiles each year in the United States (US), which equates to every average American throwing away 70 pairs…
It's All Connected
Many of the categories above overlap and intertwine. One of the impactful lessons of climate action is understanding how interconnected we all are with each other, all living things, and the entire planet. We hope that by categorizing climate actions, they feel a bit more achievable and accessible, and it makes finding the right starting point a bit easier.
What About Climate Justice?
We did not call out social justice or climate justice distinctly in the categories above. We believe that climate justice is a thread that runs through every climate action category. Some climate actions are good for everyone. Other climate actions inevitably have "winners" and "losers".
While not everything can be good for everyone, it's important that "winners" and "losers" are not always the same groups of people, respectively. Also, climate actions should include elements of justice consideration. In many cases, it's important to consider concessions for those who will "lose" as a result of a solution that is good for the planet and for humanity but has harmful side effects for a particular group of people, especially if that group is already marginalized.
As we share new content and refresh past content, we seek to acknowledge climate justice as it pertains to various topics. We won't be perfect, and we will continue to learn together. And we certainly won't have all the answers to big, systematic challenges. If the solutions were that easy, they'd be implemented by now.
Don't Forget about the Club
And as a friendly reminder, don't forget to sign up for the Cool Kids Club. It's the hottest club trying to keep the planet cool for our kids. We hope to see you there.