Family Vacation Guide: Lake Lure, North Carolina
Are you planning a trip to Lake Lure, North Carolina? Read on for insider tips on the best things to do in Lake Lure, travel tips, restaurants, and places to stay in Lake Lure, North Carolina.
One great way to help foster young environmentalists is to help them slow down and enjoy the wonder of nature. Family vacations filled with hiking, outdoor activities, and slow days (that hopefully end with ice cream in a waffle cone) offer so many fun opportunities to connect with each other and with our planet.
Lake Lure, North Carolina is a small mountain town bursting with nature's beauty while also full of fun activities, great restaurants, and of course… that killer ice cream.
Why Plan a Lake Lure Family Vacation?
Disclaimer: Lake Lure, North Carolina, is such an easy place to love that my husband and I wound up buying a house here. Then my parents visited us, and they did the same darn thing.
What is it about this tiny mountain town? Maybe it's the way the lush, green mountains give way to sparkling blue water. Maybe it's the numerous hiking trails that snake through the forest to reveal sweeping vistas. But, if one had to guess, it's the slower pace of living that keeps people coming back for a Lake Lure family vacation year after year.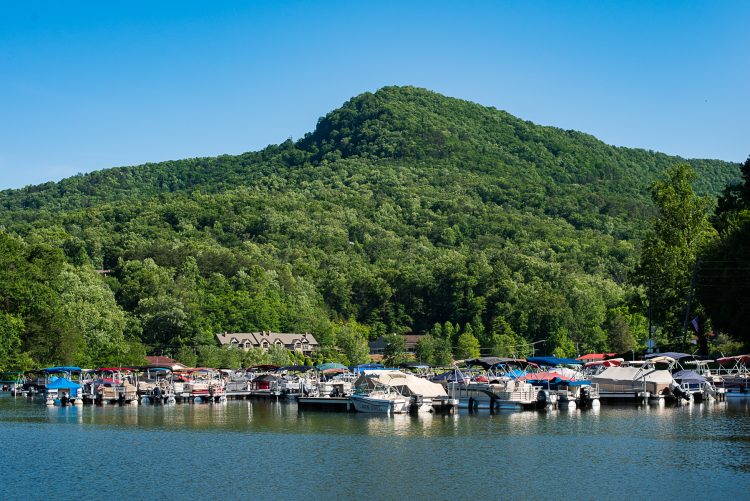 Lake Lure is a sleepy, quiet town nestled in the Western North Carolina mountains about an hour east of Asheville. Until several recent travel articles garnered national attention, Lake Lure's biggest claim to fame has been that Dirty Dancing was filmed here. If you visit the Esmeralda Inn in Chimney Rock, you can walk on the original floor from the movie, donated to the inn after a fire. If you tour Lake Lure by boat, you can spot the steps where Baby carried the watermelon.
There are tons of fun, active things to do in Lake Lure, but the vibe is that put-your-phone-down, get-away-from-it-all, and be-present family vacation of yore. You'll find an activity for every family member in this post, from grandma to adventure-seeking teens to toddlers.
And, while you're playing checkers by the fire, picking blueberries, or floating in a crystal clear lake, you'll inevitably find yourself thinking… why don't we just stay? Just stay off Zillow during your trip!
Lake Lure Vacation Planning at a Glance
When is the best time to visit Lake Lure?
The best times to visit Lake Lure, North Carolina are April through November. Lake Lure is very much a seasonal community. Not only does it get very cold in the winter, but many of the businesses close completely until spring.
Spring is a beautiful time for hiking among wildflowers. Summer is considered the "peak season" as the water is warm enough for swimming, kayaking, and tubing. And fall brings incredible foliage and charming seasonal activities such as apple picking.
Driving During Your Lake Lure Vacation
Expect windy, mountain roads. (Take precautions against car sickness as needed.)
Let faster cars pass by utilizing pull-offs.
Traffic may back up in Chimney Rock during peak season.
Groceries
There is only one grocery store: Ingles on Highway 9.
There are several seasonal fruit stands on Memorial Highway.
The Lured Market has a curated market of gourmet essentials, including cheese, eggs, milk… and wine.
Beach Access During Your Lake Lure Vacation
The beach at Lake Lure offers seasonal access to 3 acres of sand (and a small water park) surrounded by mountains. Confirm whether it's open on weekends, weekdays, or at all during your stay.
Guests and members of Rumbling Bald Resort may enjoy private access to their lakefront beach, along with umbrella and chair rentals.
The Lake Lure Village Resort offers its guests 1800 feet of beach on Lake Lure.
Riverbend, a private community with many short-term rental options, offers a small beach for residents and their guests on Mirror Lake, a small lake just east of Lake Lure.
Awesome Things to Do in Lake Lure, North Carolina, with Kids
Get Out on the Water
What's the point of coming to Lake Lure if not to get out on the water at some point during your family vacation, right? Grab lake tour tickets for the whole family or rent your own pontoon boat.
Looking for a little more adrenaline? Slap those life jackets on, and hit the lake for:
Waterskiing
Tubing
Kneeboarding
Wakeboarding
Wake surfing
If the mere thought of taking your kids waterskiing gives you an instant headache (or backache), remember that fishing, paddleboarding, and kayaking are equally fun (and much more laidback) Lake Lure activities. You can book a private fishing tour or head out on your own, but don't forget to get your North Carolina fishing license first.
Walk the Flowering Bridge
A delight for the young and young at heart, Lake Lure's Flowering Bridge makes for a whimsical, romantic stroll. A series of interlocking, independently designed gardens runs the length of the historic 1925 Rocky Broad River bridge, which was closed to traffic in 2011.
Flowers, statues, scenic benches, and fanciful spaces adorn the 155-foot bridge and surrounding area, and the gardens do change seasonally. Plan to sit a spell, watch the butterflies, or play tic-tac-toe in Mr. McGregor's garden. Keep an eye out for Easter bunnies, winter gnomes, or Halloween specters, depending on the time of your visit.
Take a Hike
Hiking is, hands down, one of my favorite things to do in Lake Lure with the fam. For some cardio that ends with a view, hit the Party Rock Trail or Young's Mountain (which requires a reservation). The Rumbling Bald Loop Trail offers a nice, moderate loop that's suitable for most kids. You'll also get to watch local rock climbers bouldering just off the trail.
If you're looking for a relaxing, easy set of hikes, there's a park immediately across from Ingles with several interlocking trails, a picnic area, and a grassy space. Chimney Rock State Park's gorgeous views and multiple trails are a short drive away, but the entrance fees are worth considering as you plan your trip.
For easy planning and navigating, download the AllTrails app.
Go Ziplining
The first time I ziplined at Canopy Ridge Farm, Lake Lure's go-to zipline adventure, I cried giant alligator tears and hyperventilated on every single platform. The 8-year-old in front of me smiled and laughed the whole time.
The Canopy Ridge zipline tour is favorite Lake Lure activity that's suitable for kids over, so write this one down. You'll fly over 60 acres of forest at up to 35mph on 6 separate ziplines. The views are amazing, and the staff is hilarious… even when they're making fun of you for crying the entire time.
Ride an ATV or UTV
Canopy Ridge Farm and Boon Life Adventure both offer ATV/UTV experiences to accommodate ages 4 and up. Book your session in advance, and get ready to explore the rugged mountain terrain in a new, adrenaline-fueled way during your Lake Lure family vacation.
U-Pick Blueberries, Apples, Pumpkins, or Flowers
Does it get more wholesome than picking fresh, seasonal produce at a local farm with your loved ones? Summertime in Lake Lure means U-pick blueberries and blackberries at Trickle Creek Farm and U-pick flowers at Flying Cloud Farm in Fairview, North Carolina, a 30-minute drive from Lake Lure.
Are you in town for the leaf-peeping? Round out your fall mountain family vacation with a stop at one of Edneyville's many pumpkin patches or apple farms. Our family loves Stepp's Hillcrest Orchard for the apple cannon, corn maze, and fresh cider donuts.
Enjoy a Beach Day in the Mountains
A beach day in the mountains? That's basically the best of both worlds. Lake Lure offers several gorgeous, sandy stretches along its shoreline, but beach access does require some prior planning, per the "Planning at a Glance" section above. If easy, breezy private beach days are a must during your Lake Lure family vacation, you may want to skip to the "Where to Stay" section for easy planning.
Feed Farm Animals
New Beginnings Historic Farm offers farm hikes and Highland cow feedings by appointment, and it was my nieces and nephew's favorite Lake Lure activity last summer. You'll reconnect with the land during this informative afternoon, which ends with the opportunity to feed goats and Highland cattle. Pack tennis shoes, sunscreen, and hand sanitizer.
Ride Horses Through Mountain Scenery
Trail riding is one of the most fun things to do in Lake Lure with kids! Wind through the gorgeous hills and valleys on horseback, or if it's warm, you may even get to ride through a babbly mountain stream. Cedar Creek Stables and Riverside Riding Stables both offer horseback riding packages.
Visit Chimney Rock
Lake Lure and Chimney Rock are about 3 minutes apart by car, but the towns have very different offerings. The town of Chimney Rock rests just outside the gates of Chimney Rock State Park along the Broad River, and it has more of a traditional downtown area than Lake Lure. For an in-depth look at vacationing in Chimney Rock with kids, we've got a whole post about how to enjoy a family vacation at Chimney Rock coming soon.
Recommended Restaurants the in Lake Lure, NC Area
Are you on the hunt for a tasty quality, but you have kids in tow or you're fresh off a hike? Head to the Lured Market. This laid-back restaurant and local market resides in a charmingly revamped filling station, and it strives for a family-friendly atmosphere.
The farm-to-table grill offers craveable Applachian treats like trout bites and fried pickled okra alongside fresh, healthy salads, gourmet burgers, sandwiches, and a kids' menu. You can also grab a dog bowl or pupsicle off the puppy chow menu if you're traveling with a fur baby.
Cool your heels at a shaded picnic table, clip your dog's leash to the built-in hook, and let the kids enjoy the oversized Jenga or tic-tac-toe while you wait for your food. They'll love the sidewalk chalk, Free Little Library, and cornhole, and you'll love the live music and craft beer selection. You can also grab a take-and-bake gourmet meal, specialty cheese, farm-fresh eggs, wine, or live bait, depending on what the rest of the day holds.
Legends on the Lake
Part of the Rumbling Bald Resort, Legends on the Lake offers casual fare with sweeping views of Lake Lure. Legends serves breakfast, lunch, dinner, and Sunday brunch, and their menu highlights include bleu cheese chips, garden salads, sandwiches, pizza, build-your-own stromboli, and a kids' menu.
La Strada
If your family is clamoring for pizza, bee-line for La Strada. Ideally positioned across from the town beach, this veteran Lake Lure restaurant dishes up impressive portions of Italian food, making it a great spot for dine-in or pick-up if you're feeding a crowd.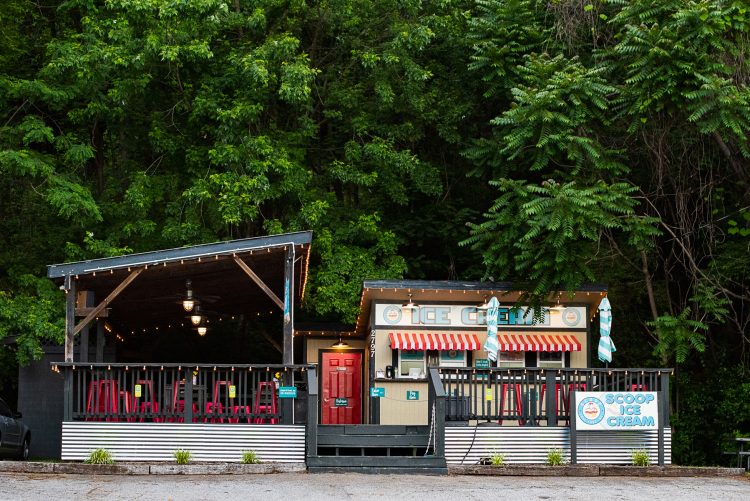 Scoop
If your definition of a balanced diet is a banana split, then 1) we're going to be great friends, and 2) Scoop qualifies as a Lake Lure restaurant. This quaint ice cream stand is worth mentioning because nothing rounds out a day on the water like two scoops and a waffle cone, and their portions are absolutely enormous. They do have kids' scoops available (with free sprinkles), but what's a family vacation without the sugar high? (Spoken like a true aunt and dog mom, I know.)
Overdue for a Date Night?
Leave the kids with grandma and head to Highlands Kitchen + Bar for an upscale evening or brunch. The grilled octopus, filet mignon, and salmon are delicious, and if you make a reservation, you can probably snag a coveted spot on the deck, overlooking Lake Lure.
If a glass of wine and an epic view are really what mama needs, grab a table at Lake House Restaurant. Lake House sits directly on Lake Lure, so not only can you boat up to the restaurant, the sunset views are unsurpassed.
Guests of Rumbling Bald looking for a little quality time sans kiddos should drop in Luna Del Sol for the pizza and Johnny's Killer Pasta (add the homemade meatballs).
Note: These restaurants also welcome children, but every family vacation calls for a date night, right?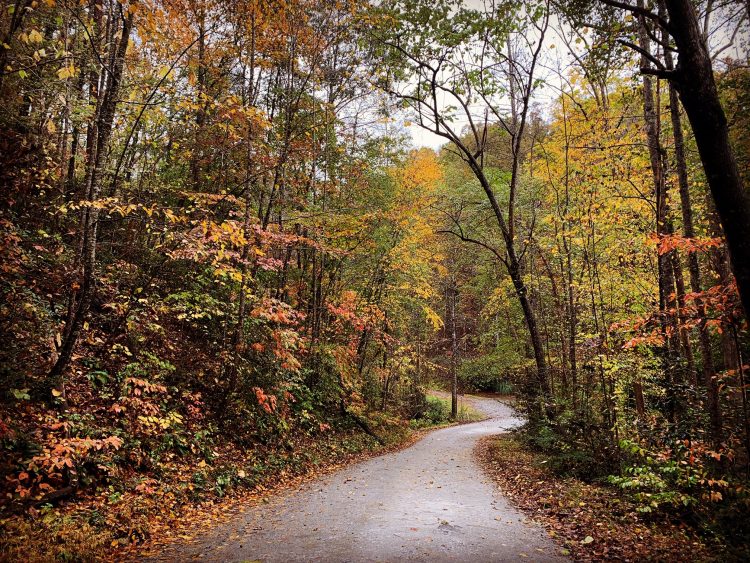 Best Places to Stay in Lake Lure, NC
Airbnb & Vrbo
Lake Lure, NC is a short-term rental-friendly community, and you'll find an amazing array of stunning homes on Airbnb and Vrbo. Are you dreaming of 6-bedroom lakefront property? You'll find that. Are long-range mountain sunsets and a cozy cabin more your vibe? They've got that too. Book in advance, and, as always, please respect the owner's rules and the neighborhood regulations.
Are you the type of person that wants to park the car and be done? Rumbling Bald Resort may be the best place to stay in Lake Lure during your vacation. The resort perches on the lake's northern finger and offers various lodging options. Rumbling Bald also provides access to the private beach on Lake Lure, kayak and pontoon rentals, a spa, restaurants, tennis courts, golf courses, mini-golf, an indoor pool, fitness center, hiking trails, a lazy river, and even a kids' summer camp.
Riverbend
Comfortably located minutes from Ingles grocery store and Lake Lure's town center, the Riverbend community offers a number of short-term rental options. This quiet neighborhood boasts a woodsy, get-away-from-it-all feel, two small, private lakes with a community beach and pavilion, a nature walk to the Broad River, and a swimming hole. I'm personally biased as a homeowner and short-term rental owner in this community, but nothing beats a long weekend in this peaceful slice of paradise.
Lake Lure Village Resort
Once a girls' summer camp from 1950 to 1960, the Lake Lure Village Resort is now a charming neighborhood of long-term residents and short-term rentals. The Lake Lure Village Resort rests on the west side of the lake, mere minutes from downtown Chimney Rock and Lake Lure, making it one of the most desirable places to stay in Lake Lure. Flat meadows, pavilions, walking trails, a waterfall, and the 1800-foot private beach on the lake headline the amenities for your family vacation.
The 1927 Lake Lure Inn & Spa
The 1927 Lake Lure Inn & Spa is a blast from the past. The historic inn offers 69 guest rooms and suites and several dining options, and it's located directly across from the Lake Lure beach and marina. The 1927 Lake Lure Inn & Spa is also a short walk from the Lured Market, Scoop, and La Strada. You'll enjoy modern amenities in this vintage inn, but do confirm the beach will be open during your stay if that's a priority for your Lake Lure vacation.
Additional Lake Lure Lodging Options
Chimney Rock's proximity to Lake Lure makes the multitude of riverfront motels and inns worth mentioning, as well. And, last but not least, if you're looking for something a little outside the box, check out Emberglow. At this "outdoor resort", you can stay in vintage campers, treehouses, yurts, tiny homes, pods, and more while enjoying the pool, playground, and community fire pit.
Know Before You Go: Kid Safety for Lake Lure, NC
Anytime you enjoy the great outdoors, it's important to make note of relevant safety information for that area. As you plan your Lake Lure family vacation, pack a bug spray containing DEET, especially if you plan to hike. DEET is best known for deterring mosquitoes and biting gnats, but it will also protect you against nasty chigger bites and ticks, which can carry Lyme disease and trigger the Alpha-gal syndrome.
If you've never experienced the particular misery that is the red rash that follows sitting on a chigger-infested rock in a bathing suit, remember that chiggers are tiny red bugs that are prolific in the Western North Carolina mountains, and ticks are often found in grassy areas.
Additionally, keep an eye out for snakes, especially when hiking or letting children or dogs play by the river. (We call them Nope Ropes.) While most snakes in the Lake Lure area are harmless, copperheads, timber rattlesnakes, and water moccasins can be found in the area, so it's best to give all snakes the right of way.
Poison ivy is also especially prevalent during summer, so teach your family how to identify the leaves and consider adding IvyX or calamine lotion to your emergency travel kit.
Finally, bears are NOT A JOKE in the North Carolina mountains. My husband recently had one come tearing out of an alley in downtown Asheville. It ran right behind him down another side street, and I recently surprised the neighborhood bear during a happy hour in our recycling bin. Familiarize yourself with safety protocols, but most importantly, be aware of your surroundings and do not leave food in cars, on porches, or anywhere outside.
Travel safely, and enjoy your stay in this incredibly special place!
All photos via Reese Moore Photography
If you enjoyed Family Vacation Guide: Lake Lure, NC to Get Materials for Sustainable Crafts, you may enjoy:
5 Days in San Diego With Kids Hosted by Plum Guide
20 Travel Tips for Active Kids Who Love Sports
13 Tips | How To Find Hiking Trails Wherever You Are
About the Author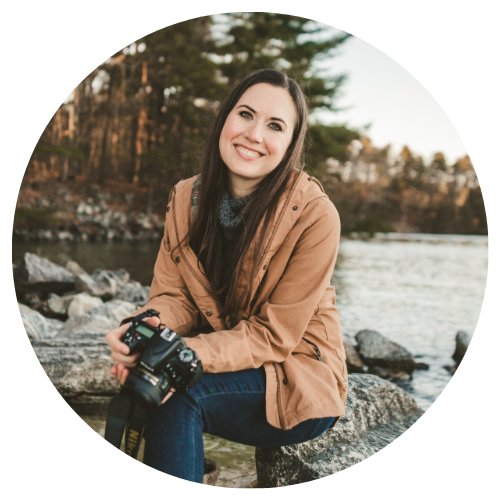 Reese Moore
Reese Moore is a photographer, content creator, and pickle connoisseur who divides time between Charleston and Lake Lure. When she's not behind the lens shooting stunning images for Reese Moore Photography, Reese loves to spend her time wandering the woods with her dog Gatsby or adventuring with her husband Logan in their Airstream Basecamp.