Dressing by the Rule of Three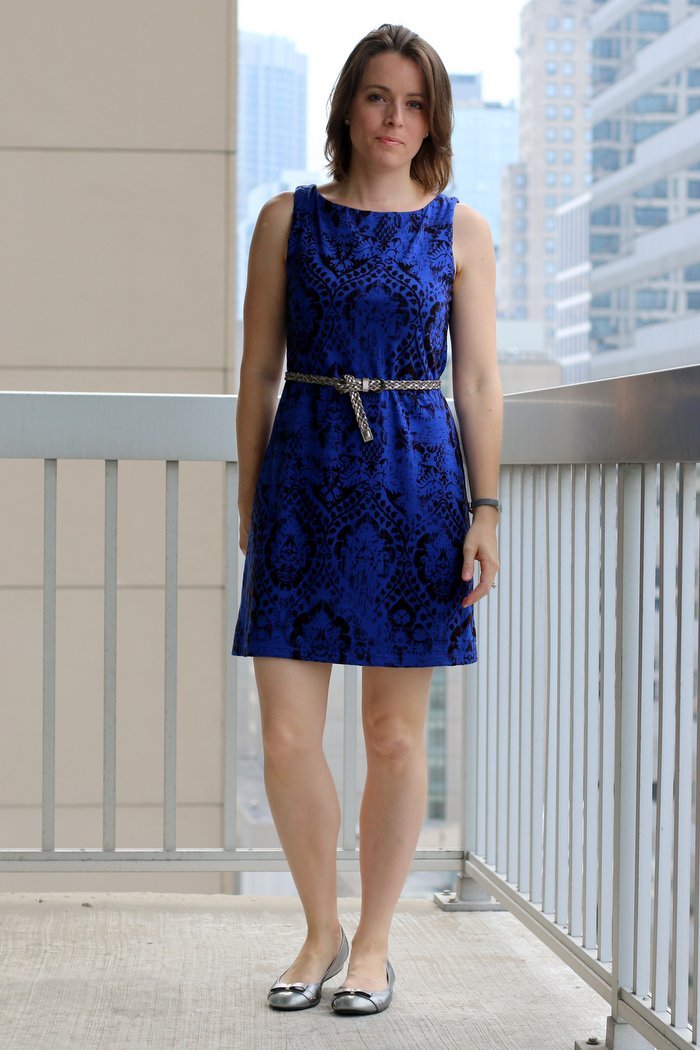 In just about any aspect of design or aesthetics, one can find the rule of three. In photography, it's called the Rule of Thirds. In style, scrapbooking, graphic design, and other spaces that focus on aesthetic appeal, three instances of a particular design element often create balance in the overall look. This could be reflected in three instances of a certain color, pattern or element, for example.
I followed this rule in today's outfit. I wanted to add a pop of color and chose silver. It's not a color that's already included in the base pieces of the outfit (in this case, my dress). Instead, it provides some contrast to the dress.
To help create a more balanced look with the contrasting colors, I added three separate but similar instances of this element – my shoes, belt, and bag. I also could have incorporated silver through a necklace, stack of bangles or bracelets, a watch, or a scarf, to name a few options.
It's been a busy week, so this post is short and sweet. But I thought I'd mention the quick and easy Rule of Three that often helps me create and balance outfits when I'm getting dressed. Hope that helps you as well!
Cross This Off Your To Do List: Create an outfit using the Rule of Three (or pick one from recent outfits you've shared). Post it on Instagram and tag me (@fashemployed) so I can check it out. I also love Instagram in general and would love to have you follow along, if you're interested! I look forward to seeing all the outfits!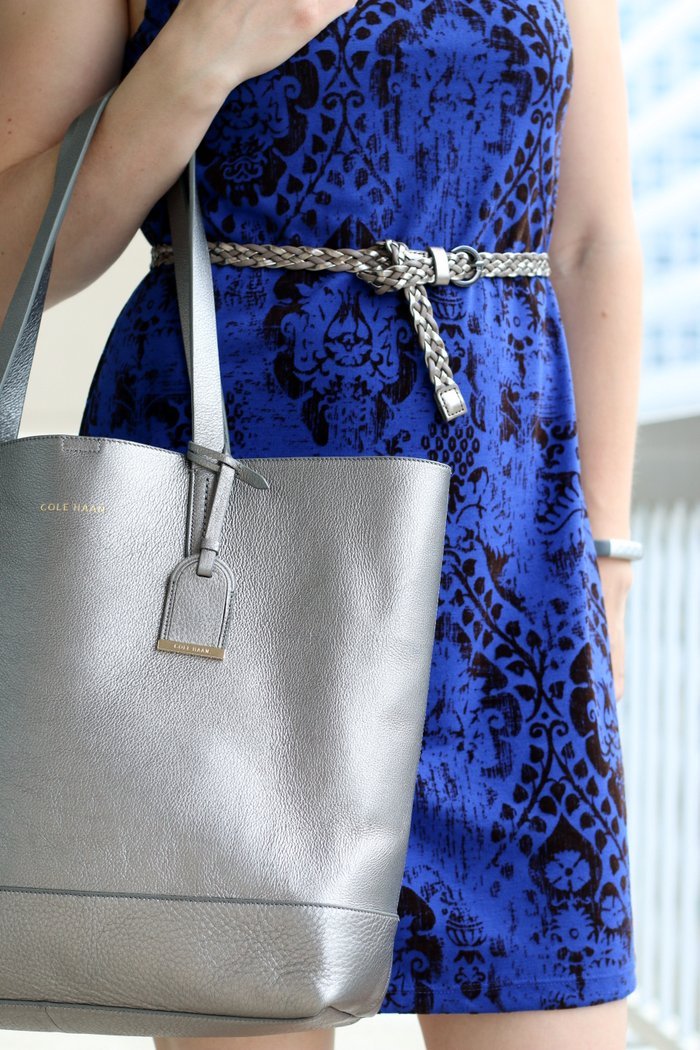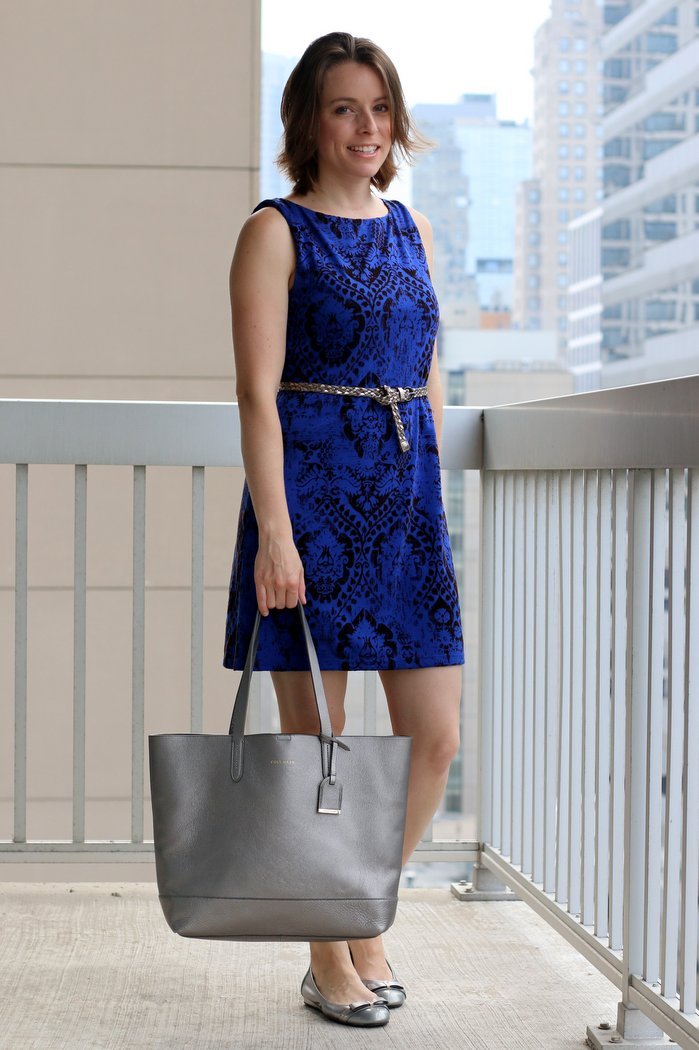 Dress – Eva Franco (refashioned) | Tote Bag – Cole Haan (exact, different colors) | Shoes – Cole Haan (similar) | Belt – ALDO